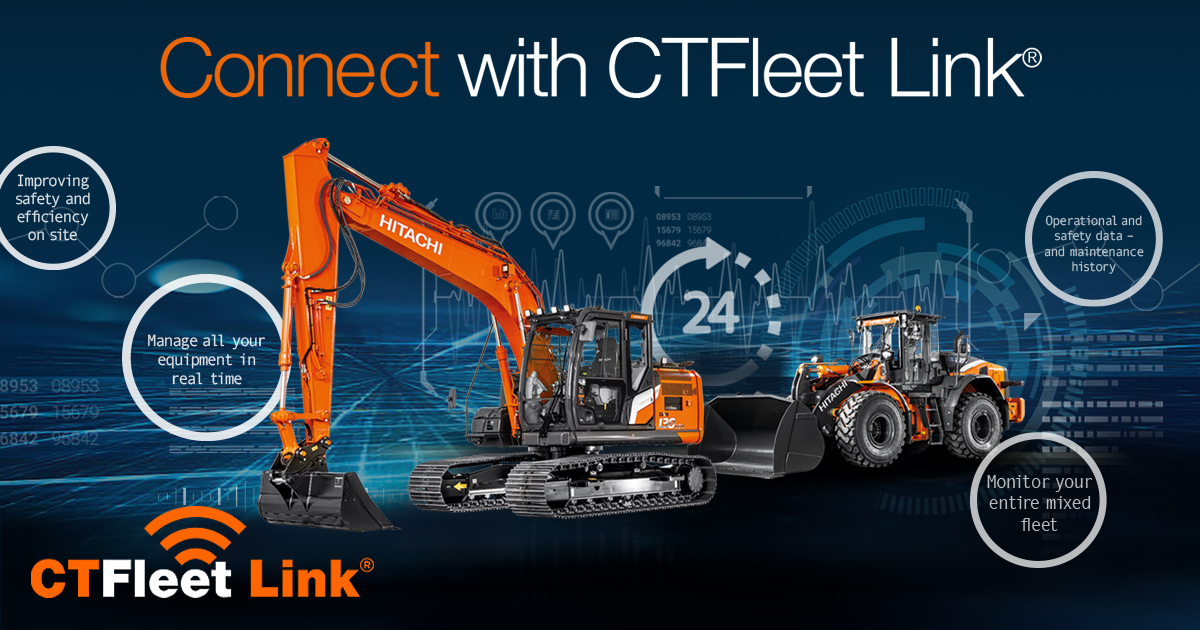 HITACHI Construction Machinery UK (HCMUK) has launched a new mixed-fleet telematics system.
CTFleet Link allows customers to access a live online portal to monitor the performance and location of their Hitachi equipment as well as that of other manufacturers in their fleet.
The system utilises both the Hitachi Application Programming Interface (API) from Global E Service and a bespoke API developed by HCMUK which allows almost real time data collection.
Working collaboratively with Xwatch Safety Solutions, HCMUK's CTFleet Link has the capability of being able to deliver data into the portal from any Xwatch system fitted to the machine, when paired with HCMUK's CTFleet Link telematics device.
Stephen Creaser, director of product support at HCMUK, said, "CTFleet Link is unique in the industry due to the high frequency of its reporting, and its ability to show both ISO15143-3 operational data – such as idling time and fuel usage. Future developments will include monitoring safety data, such as seatbelt and proximity alarms, safety cameras and data from 3D machine control systems."
Dan Leaney, Xwatch director of sales and operations, added, "Xwatch were very proud to be part of the development of the mixed fleet platform that enables Hitachi to offer a system that is unique to the marketplace, that not only reads the machine data, but reads the Xwatch solution for safety."