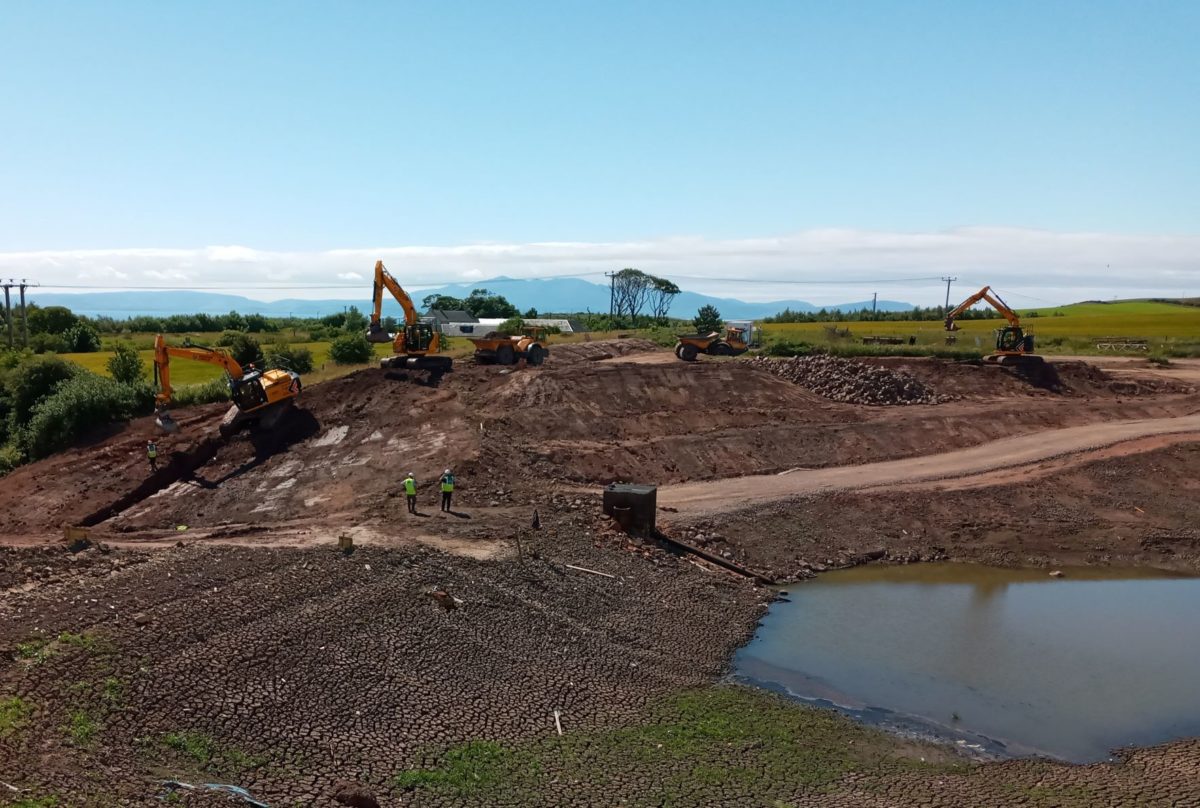 REDUCING the levels of a reservoir – even a relatively small one – is not a task to be undertaken lightly. First, there's the need to safeguard fish and other wildlife in and around the water; secondly all that water can't just be allowed to gush out into downstream watercourses: it needs to be controlled.
When Scottish Water took the decision to lower the level of the redundant Millglen Reservoir, near Ardrossan in North Ayrshire, it called in contractor George Leslie, an approved delivery partner who already completed a successful dam drawdown at the Pundeavon Reservoir, near Kilbirnie.
Prior to this project, Millglen Reservoir covered an area of approximately 45,000m² and contained around 130,000m³ of water. But since it was no longer required, Scottish Water wanted to reduce the volume of water to below 10,000m³, thus minimising the future cost of maintaining a now-redundant asset.
George Leslie's £750,000 contract was completed in two phases. The first entailed building a temporary access road and then diverting two streams (Rowanside Burn and Stanley Burn) that feed the reservoir. Then, with no more water flowing into the reservoir, the second phase was to allow the reservoir to empty under controlled conditions.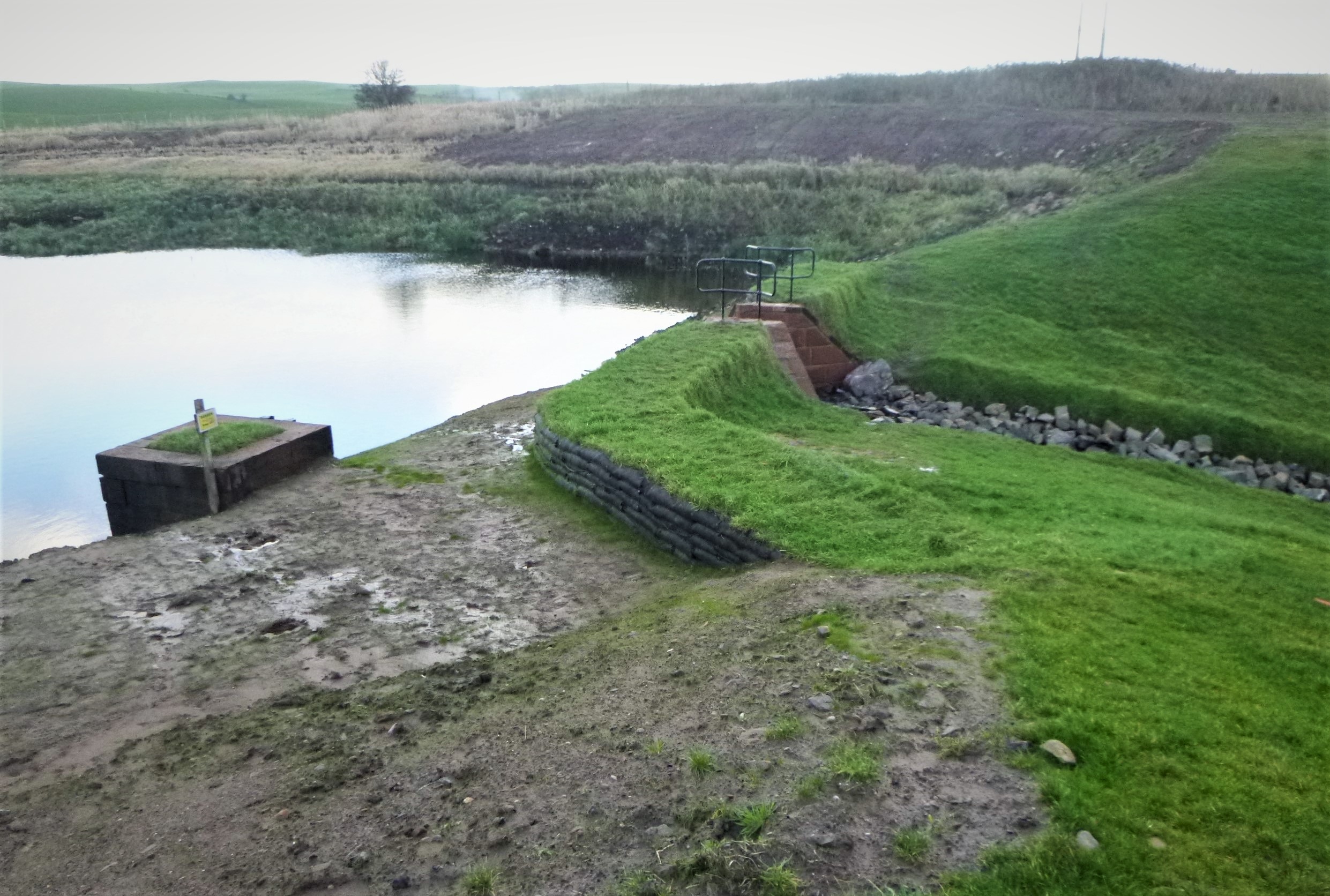 One of the practical challenges was the need to operate heavy plant in a sensitive location with soft ground.
George Leslie supplied its own tracked excavators, ranging in size from 14 to 26 tonnes. Specialist excavator attachments, such as grabs and tilting buckets, were supplied by Mount Plant of Grangemouth and Stewarton-based Blackwood Plant, which also supplied site dumpers.
Specialist hirer Kattrak supplied all-terrain dump-trucks designed with low ground-bearing pressure – ideal for soft terrain.
Other suppliers included Wernick Hire, which provide site accommodation, GAP Group, supplying a range of small plant, and Selwood, which supplied pumping equipment.