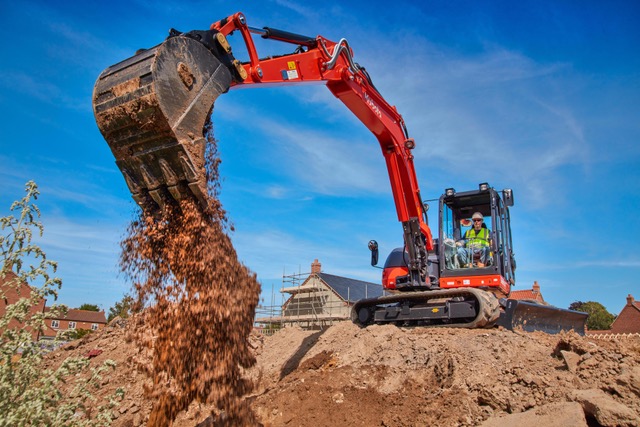 M&J Evans Construction has purchased a whopping 75 Kubota machines from BTE Plant Sales.
The haul of three, five and eight-tonne machines means that 85% of the firm's 143-strong mini and midi-excavator fleet now comprises Kubota machines.
The investment follows a period of expansion for the business, which saw the acquisition of Flynn Construction in August 2021, expanding the firm's presence in the south west, alongside the opening of a new offices in Warrington and Yorkshire.
Having secured residential contracts with Barratt Homes and Taylor Wimpey, M&J Evans Construction will put its new Kubotas to use in a range of developments across the country. Plant and transport manager Philip McEvilly said, "With a rapidly growing business and work with some of the country's leading housebuilders, we need our machinery to be efficient and reliable. With Kubota, that reliability is guaranteed – we know the machines are up to whatever work they are put to.
"By maintaining a modern machinery fleet, we are able to offer customers the very latest technology to shore-up efficiency and minimise unexpected downtime."