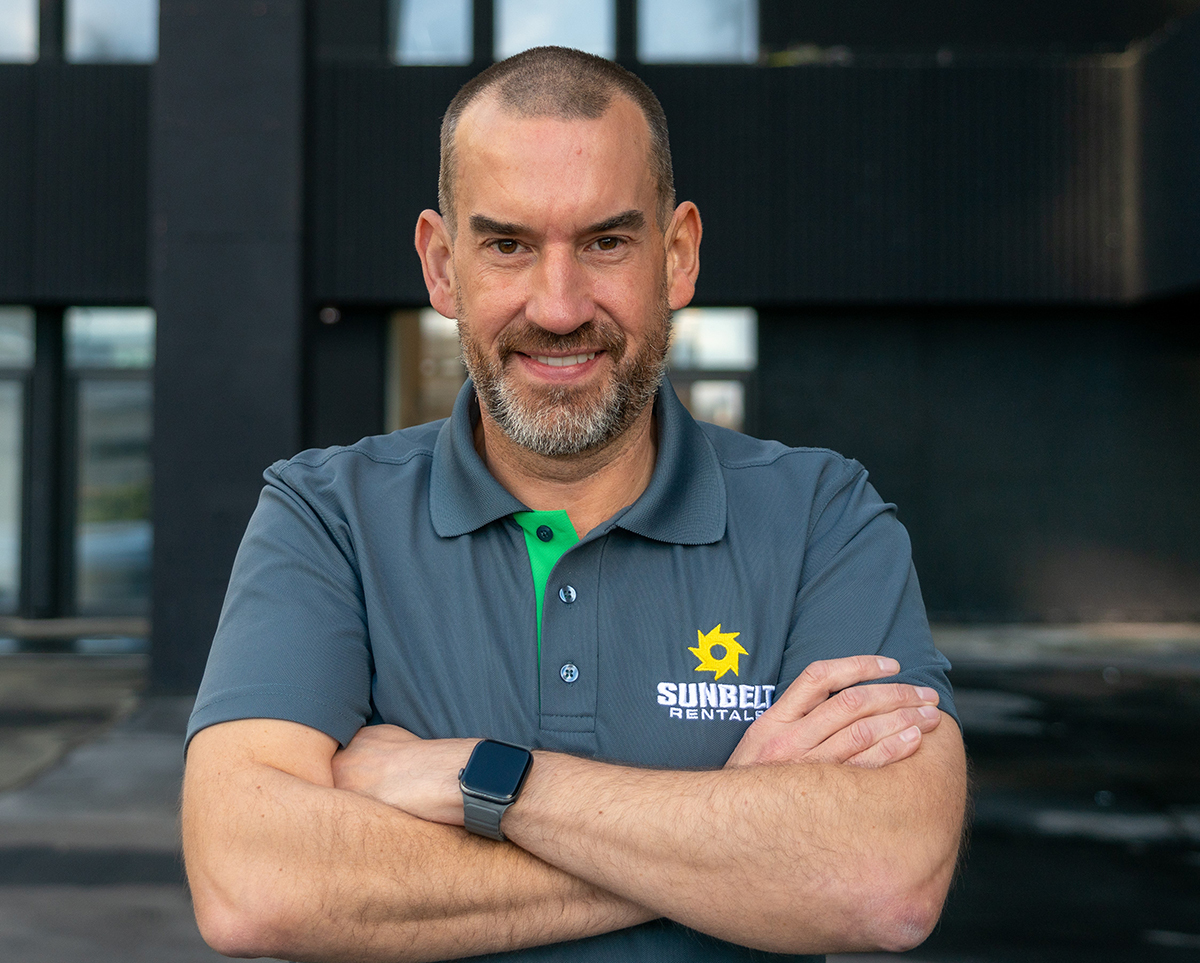 ADAM Caulfield is national sales director (rental solutions) at Sunbelt Rentals, where he leads a team of over 100 people across the UK and Ireland.
The business has invested heavily over the past year in new machinery and assets, with a particular focus on enhanced environmental credentials.
Adam recently answered Project Plant's questions and revealed Sunbelt Rentals' role in the COP26 climate summit in Glasgow, the work the company is doing to help attract the next generation of talent, and why taking the plunge to go and work at Walt Disney World 30 years ago helped him to grow…
Q) What is your background? How did you break into the plant sector?
A) My first job was age 11 when I worked with my dad in the family butcher's shop. That was back in the day when health and safety wasn't seen as much of a priority as it is today. That said I was never afraid of hard work from an early age.
When I left school, I was unsure of what I wanted to do. I'd had some experience of hospitality, so I proceeded to forge ahead with a career in this sector. During my early career I worked with popular American companies such as Coca-Cola, Disney and McDonalds and I lived in the USA for a while. I settled working for Pelican Rouge, a coffee company based in Dordrecht, Holland. It's there that I led the International sales team of over 250 colleagues across 10 countries.
Five years ago, I jumped sectors and moved into the rental industry, which is where my journey with plant and equipment all started.
Q) What does your current role entail?
A) I'm proud of my role as sales director of Sunbelt Rentals. I lead the plant and equipment sales team across the UK & Ireland – a group of over 100 teammates. Working with the sales managers and teams at a local level across the UK, we are continually developing our product offering in line with consumer demand, which eventually leads to long-term growth in sales and revenue.
We have a truly brilliant team, all experienced and talented sales peoples and some promising future leaders in their own right. Plant sales have grown rapidly as a sector in recent years and therefore (so) has the Sunbelt Rentals team. We cover every type of plant, tools and equipment for rent and operate across the UK, with 185 depots and 3,700+ employees.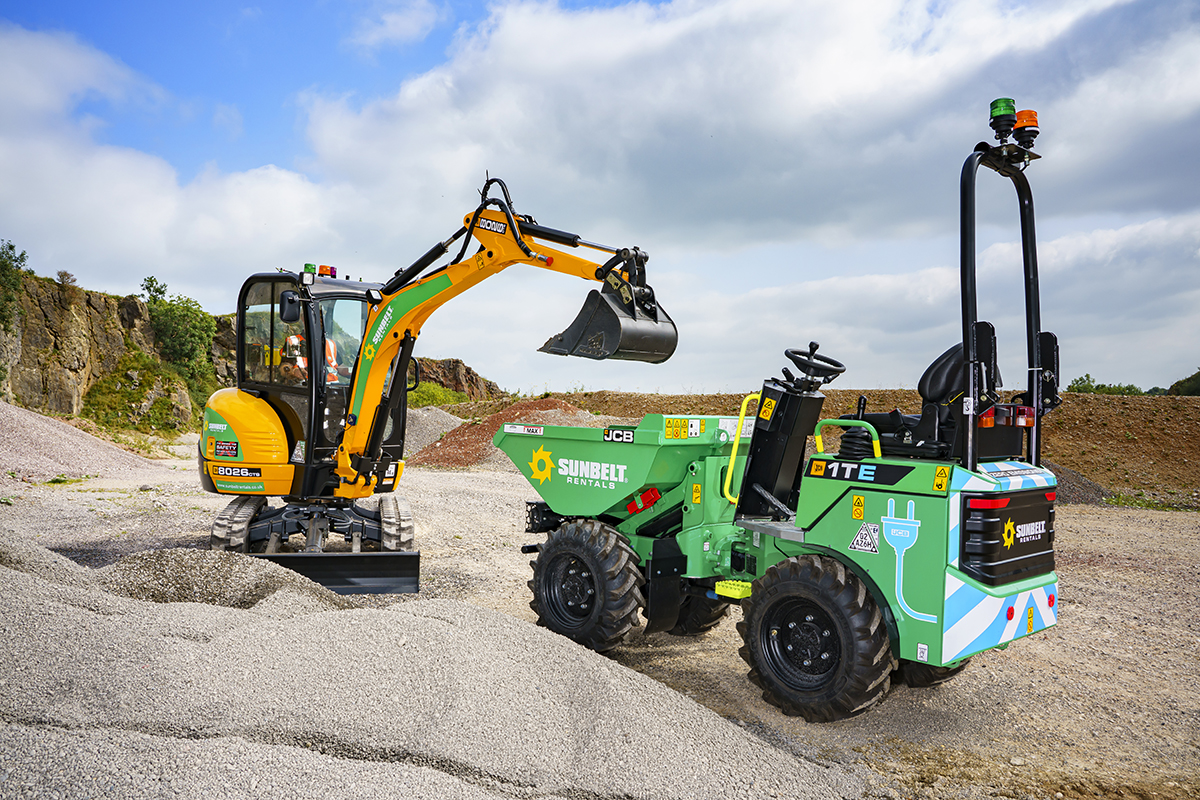 Q) How important is the Scottish market to Sunbelt Rentals?
A) Scotland and the rest of the UK are equally as important to us here at Sunbelt Rentals. We are recognised as a national provider; however, we do also tailor our operations and customer offering to the regions that we work in.
In Scotland we have locations strategically placed to be able to work with a wide range of customers – from your traditional builders, contractors, key strategic partners to events organisers and so on.
Last year we were extremely proud to support COP26 climate change conference in Glasgow. We worked with the UK Government to support this carbon neutral event, providing electric telehandlers, powered access, solar tower lights, electric charging stations, Stage V generators with HVO fuel, accommodation units and electric bikes.
Q) What are the latest products you've made available to customers? How vital is it to be constantly innovating and offering new solutions?
A) Innovation is key to any business and at Sunbelt Rentals we see it as our mission to lead from the front.
Much of our new investment is in assets with enhanced environmental credentials. Our tower light fleet is heavily weighted towards solar, battery and hybrid technology and is the greenest in the market. We have added over 2,000 tower lights to the fleet in the last couple of years.
In the last 12 months we've invested heavily in our machinery and assets. In March 2021 we committed to a £65 million order with JCB for 2,100 new machines. What I find impressive is that that 92% of the products ordered from JCB have better environmental credentials than ever before.
We now also offer Stage V plant equipment, eco-insulated accommodation units, electric vehicle charging and hybrid power solutions.
We've invested millions in innovative IT solutions such as Command Centre, our secure customer portal accessible through the Sunbelt Rentals website. (This is) designed to help our customers efficiently manage all their rental equipment 24/7.
If you merge the newest equipment and the support applications, it goes a long way into our aim to own the future of rental.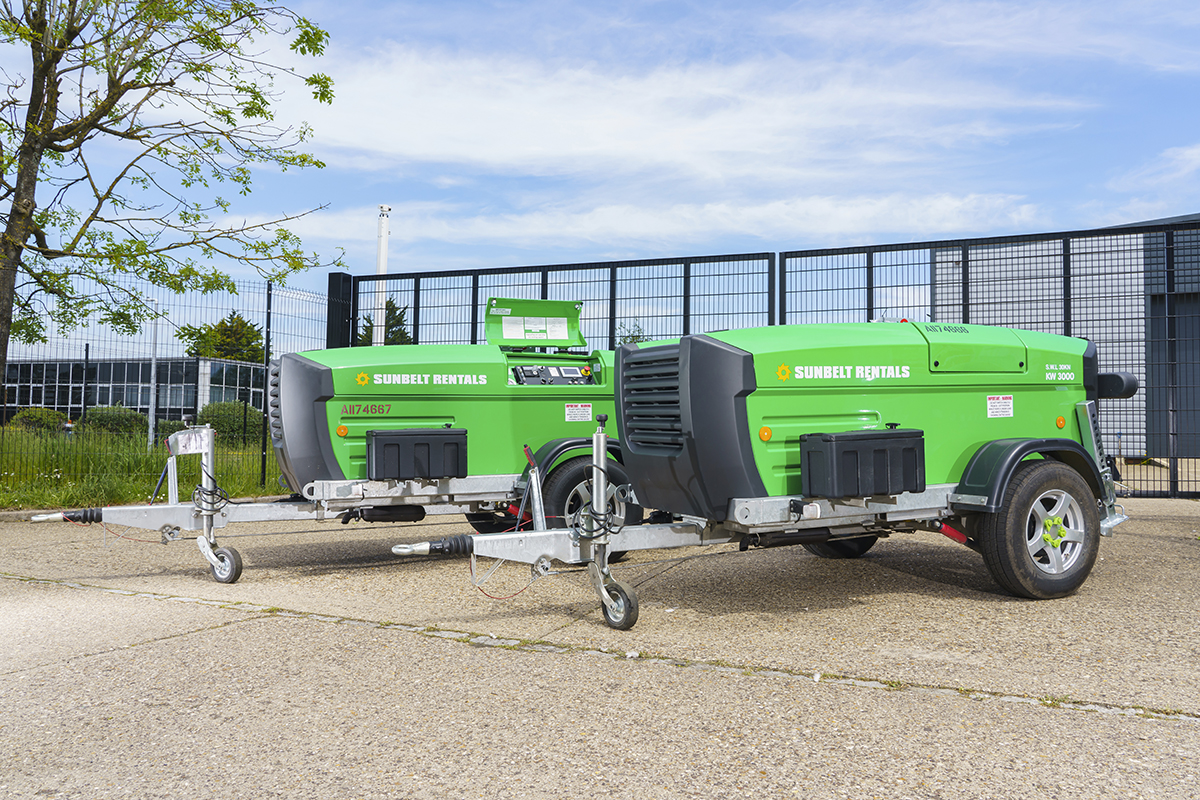 Q) What is Sunbelt Rentals doing to help attract new talent into the industry and train the future workforce?
A) This is no doubt one of the most serious challenges threatening our industry, being able to recruit and retain new talent. This industry is tough, regardless of the job role. That's one of the reasons why we work with associations, local colleges and recruitment specialist to support apprentice and upskilling initiatives.
We're taking a much more holistic view to understand everything from the recruitment process, onboarding, formal training, rewards (both pay and other benefits) and also training our leaders to be better at what they do every day.
As an example, we have an internal leadership programme called the Leaders Secret Code, where over 200 leaders have taken part to better understand their strengths and development areas. This then gives them the tools to excel in their role and inspire the teams they lead.
Q) What can we expect to see from the firm in 2022?
A) We pride ourselves on our innovation and creativity and towards the end of 2021 we launched 360 Solutions, whereby we offer our customers a complete site solution. In 2022 our plan is to amplify our product and service offering across all of our business units.
We are uniquely placed as the only rental company in the UK to offer such a solution, and we have a team of experts available to design, manage and coordinate projects offering clients a fully managed service in addition to our rental products. Effectively letting our customers 'leave the how to us' and we'll get it sorted.
As we continue to work towards our ESG commitments, you're going to see more about the work we are doing to support business and local communities. From the work we do with Project RECCE, walking with the wounded and supporting 19-24 year old NEETS with training and employment through our exciting new partnership with Liverpool-based charity Weapons Down Gloves Up (WDGU)… the list is impressive and growing every day.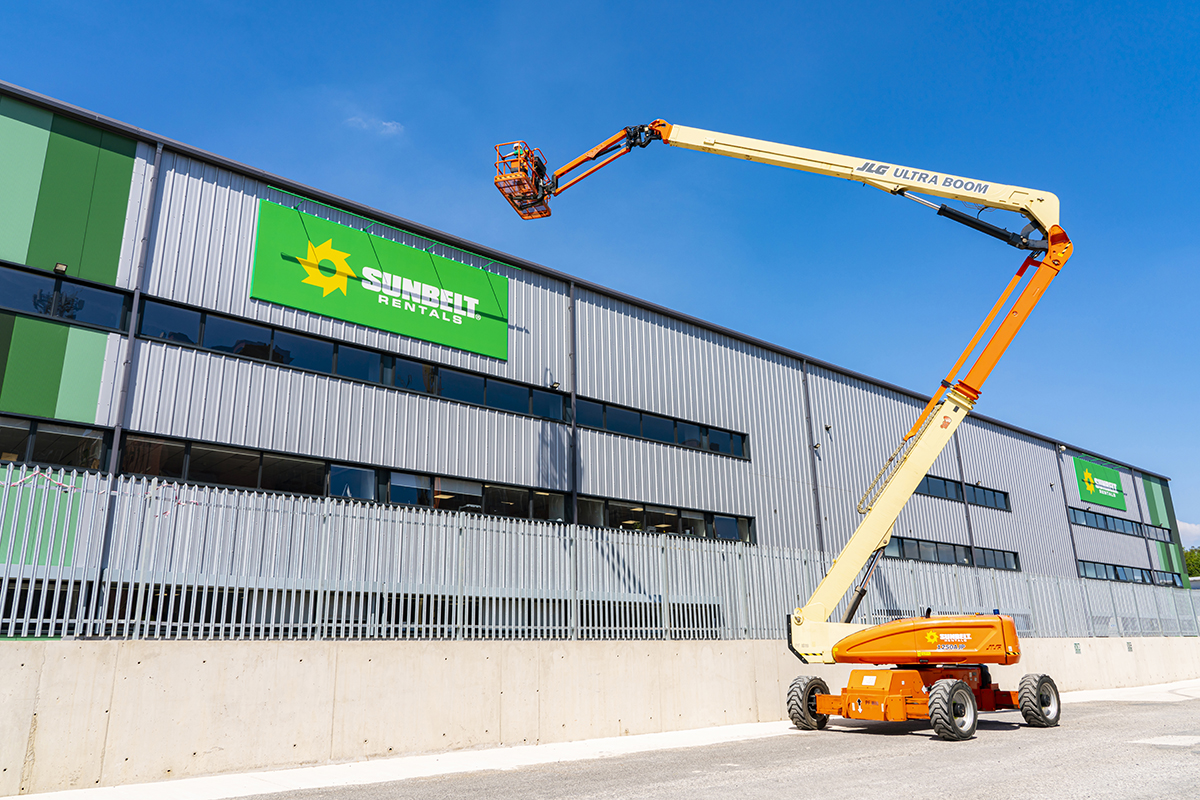 Q) Most memorable moments in your career?
A) I've been able to smile all the way through my career at moments that have made me who I am today.
I have been very lucky to have been taken under the wing of industry veterans, brilliant leaders (and a few terrible ones!), as well as a fantastic family who have and still support me each and every day.
I recall this one moment, some 30 years ago when I took the plunge to go to work at Walt Disney World, in the USA. I took away any resemblance of a safety net and this allowed me to really grow as a person.
Or when I received my first company car, a Rover 200. It was a scorching hot day with no air conditioning and my boss told me that if I wanted to cool down, I should open the windows! Needless to say, it made me chuckle.
More recently, being part of the Sunbelt Rentals team. In the last year I've been privileged to work with a great group of sales directors, and they've been like a breath of fresh air and it genuinely has been great coming into work every day, especially during some of the most unprecedented times throughout the pandemic.
Q) Any funny anecdotes?
A) I've been on TV a couple of times. I once appeared on a BBC quiz and this afforded me enough winnings to fund my wife's engagement ring! The other was an all-expenses USA trip so not too bad!
Not sure I should say this but, when working for Disney, I once 'covered' for one of the team at a Disney Character Breakfast who had a raging hangover. I had to get in the costume, sign autographs and pretend I was Goofy for an hour! Some say I'm still in character!
Q) Best advice ever received?
A) I love to read and one quote that always stuck with me was 'Life is 10% what happens to you and 90% how you react to it'.
The last couple of years, for all of us professionally and personally, have been a daily challenge so choosing how you react to any situation makes such a difference.
Q) How do you relax when you're not working?
A) During the last couple of years, I have really enjoyed cooking. I'm pleased to say that I have fully taken over the cooking duties in the Caulfield household and I'm getting pretty good now at Thai food.
I'm looking forward to this year and I'm hopeful that we can get back to travelling and food seems to be the focus of our travels of late. I've got a family BBQ trip to Texas planned in March – fingers crossed it goes ahead!