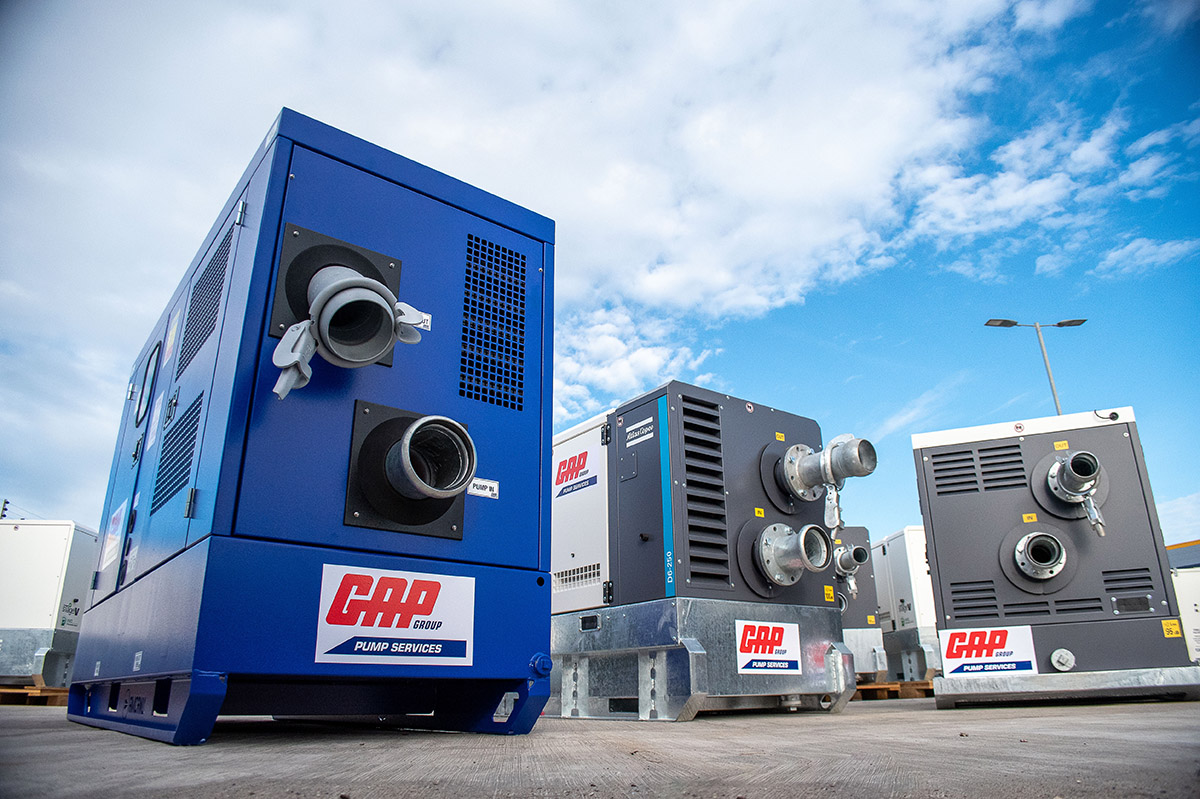 GAP Hire Solutions has announced the launch of a new specialist pump services division following an investment of £18 million.
The hire firm explained that the new division has been taking shape over the last year with 'steady and meticulous' planning to ensure the now fully established GAP Pump Services is ready to serve customers throughout the UK.
GAP has invested £18 million in pumps and related ancillary equipment for the division, equipped with a number of Stage V pumps which are colour coordinated for different uses including drainage, sewage, and hydraulics.
New delivery vehicles have also been purchased solely for use within Pump Services, while a team of pump experts, led by Richard Broughton, have taken up new positions within the business.
The fleet of pumps have been supplied by the likes of Atlas Copco, DXB pumps and Active Engineering, with pump sizes available from 2" to 12".
Mark Anderson, MD North at GAP, said, "GAP has already been heavily involved in the water and utilities industry over the years, so the establishment of this new specialist Pumps division will help to cater to our customers' needs even further. Our pumps are the most efficient, modern models currently on the market and are fitted with telematics systems to ensure complete control for the user.
"Pump Services also offers silt sifter solutions and chemical dosing equipment as well as ancillaries, such as road crossing pipes and pedestrian ramps.
"We have select locations for our initial Pump Services depots, strategically placed across the UK to ensure overall service coverage. Eventually, we plan to have around 15 Pump Services depots throughout the country, ensuring our specialist customer service continues to be of the high standard we hold ourselves to."
GAP Pump Services will initially operate from three locations within GAP's Non-Mechanical and Welfare Services depots in Tilbury, Derby and Tewkesbury. In the coming months, the company's Bury St Edmunds, Harthill and Warrington Pump Services depots will open, with plans to open further facilities.