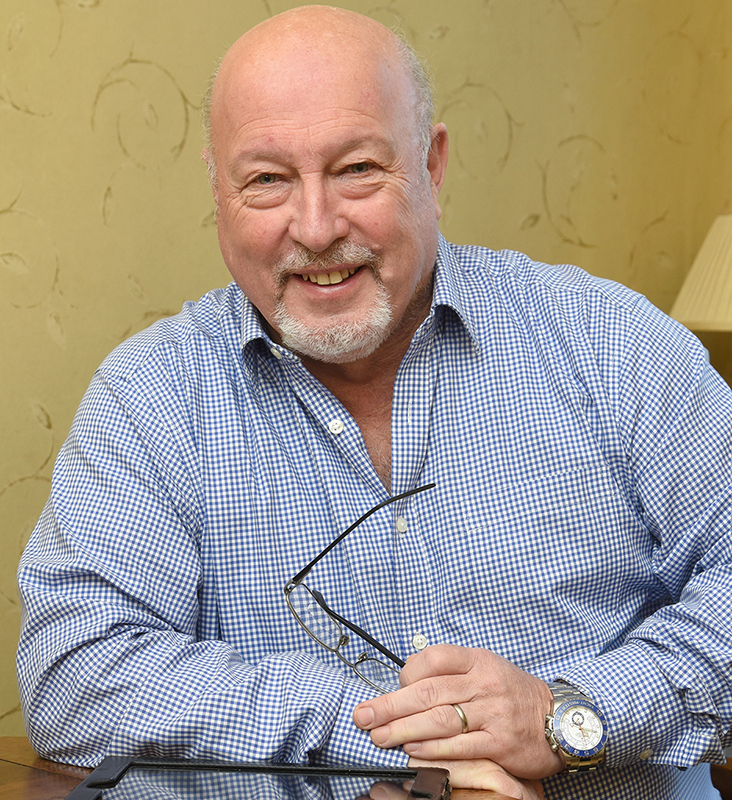 THE market for second-hand construction equipment is 'booming', thanks in part to the current lack of availability and long lead times associated with brand new machines.
For Falkirk-based Empire Exports, a buyer and seller of used plant, the conditions are ripe for expansion.
Founded just over three years ago by plant industry stalwart Sandy Fairweather and his wife Jan, the firm is now turning around a large number of machines every week and has just appointed a new Scottish sales manager – former Molson Finlay Scotland sales manager Darren Petersen – to help support growth.
"The company is growing all the time," Sandy told Project Plant. "Business is very, very busy. We're finding a lot of our business is with people we've dealt with in the past to the extent where we're almost buying all of their kit now when they're disposing of it. They're coming to us as a first port of call and it's all blue-chip companies.
"We're an independent company, just working hard, doing what the customers want and giving them a very good service in terms of looking after them.
"It's important that customers get a swift turnaround on their documentation and information on collection and delivery of the machines."
Sandy admits to being 'absolutely amazed' by the extent to which the business has taken off in such short period of time.
He describes Empire Exports as a 'one-stop information centre'. Customers approach them with enquiries ranging from where they can find a particular machine to how much they can sell an existing piece of kit for.
"I'll give them the facts and figures," Sandy added. "It's a bit like when someone is selling a property, they get an estate agent in and ask their advice.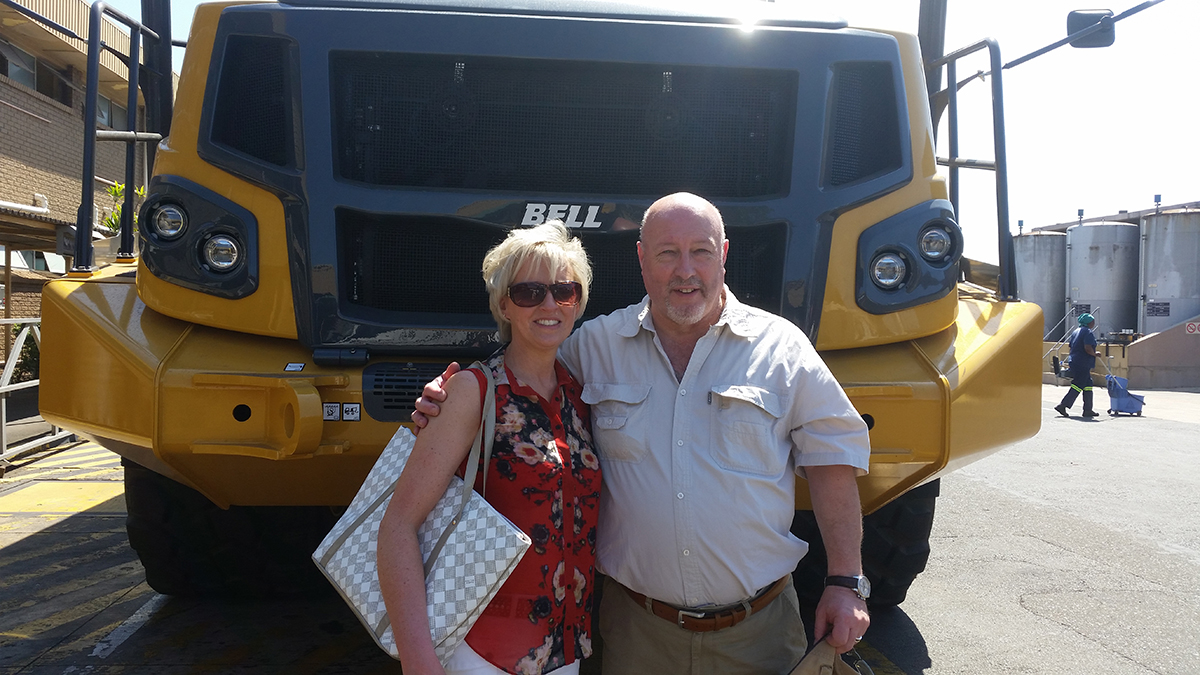 "The phone's available 24/7. I don't care if people call me at night or first thing in the morning. When they ask if we can purchase something from them, we don't mess them about. If we give them a price, we buy it. We don't have to wait until we've got a sale on it before we buy it. Effectively, we're now using three yards in Scotland to store the equipment. The business has just grown so fast that we can see an additional person coming on board probably before the end of this year."
The name Empire Exports stems from the fact Sandy initially expected the majority of the machines he sold to be exported abroad. However, since the pandemic, he estimates that around 90% of kit is going to end users in the UK.
Growing a business during a global pandemic may seem like a daunting task, but in this case, the fact many people working in the industry were forced to take a step back – especially during the initial lockdown period – was probably beneficial.
Sandy cited the example of plant buyers who, in the past, perhaps had a tendency to always go back to the same place whenever they needed a new machine, suddenly having more time on their hands to properly look around and consider alternative solutions. "People weren't running at 110%," he explained. "They actually had the opportunity if they were working from home to spend time on the phone with you, to look at what you were saying, and investigate the marketplace. Also, people were struggling to get new equipment and operators, so they were looking to come and see what was available in the second-hand market."
Sandy said the lack of availability of new machines is leading many of the bigger UK companies to place massive orders with manufacturers – both in terms of price and volume – which is only adding to the dearth of new kit on the market. He explained they're doing this to get an advantageous price, and also to secure production to guarantee that they will be able to service some of the huge projects that are coming up.
For firms involved in the type of smaller contracts that arise on a daily basis, the ability of Empire Exports to quickly source machines that meet their requirements has been vital.
Crushers and screeners are in particular demand, Sandy revealed, with this type of kit commonly selling on the second-hand market as soon as it becomes available.
"Dump trucks and dozers as well," he said. "Everything is actually selling. The smaller plant I was initially involved in – smaller excavators, rollers, dumpers – that's a difficult market now because the money they're obtaining for machines that are one and two-years-old is almost retail price. People are prepared to pay that because they can't wait; they need to get on with the work. That leaves the trader very little money to manoeuvre on."
The push for more sustainable options is also leading to enquires, with companies looking to Empire Exports to source equipment which meets increasingly rigorous remits on larger projects. The tier of the machine, its age, emissions information, and what type of fuel it utilises are all growing considerations.
Reflecting on the move to appoint a sales manager, Sandy said he is keen for the business to maintain personal contact with sites and people despite a number of companies adapting to new ways of working since the pandemic. A huge part of Darren's role involves him travelling around the country and meeting potential clients face-to-face.
"When you visit a site, you're able to see what's going on, what they've been investing in, what they're going to be getting rid of, what they're having problems with," Sandy explained. "You're able to offer advice and they, equally, give you the information you need to do deals.
"On the phone you can't do that; you (only) deal with the specific reason for the call. We felt that was missing in the business.
"Getting back visiting and making regular calls to customers and different areas, and expanding the business by visiting people, makes a big difference, particularly in the Scottish marketplace. People like to see someone jump in their car and drive five hours to meet them. Someone making the effort to go and see them is a big plus.
"Darren is very conscientious and has a very laid-back sales approach. He puts the customer first; he actually goes and gets the information before he goes to see someone. And if he can't do something the customer wants, he tells them immediately. He keeps them up to speed, he's not just handing in a leaflet. He's very open-minded in discussing where he can help.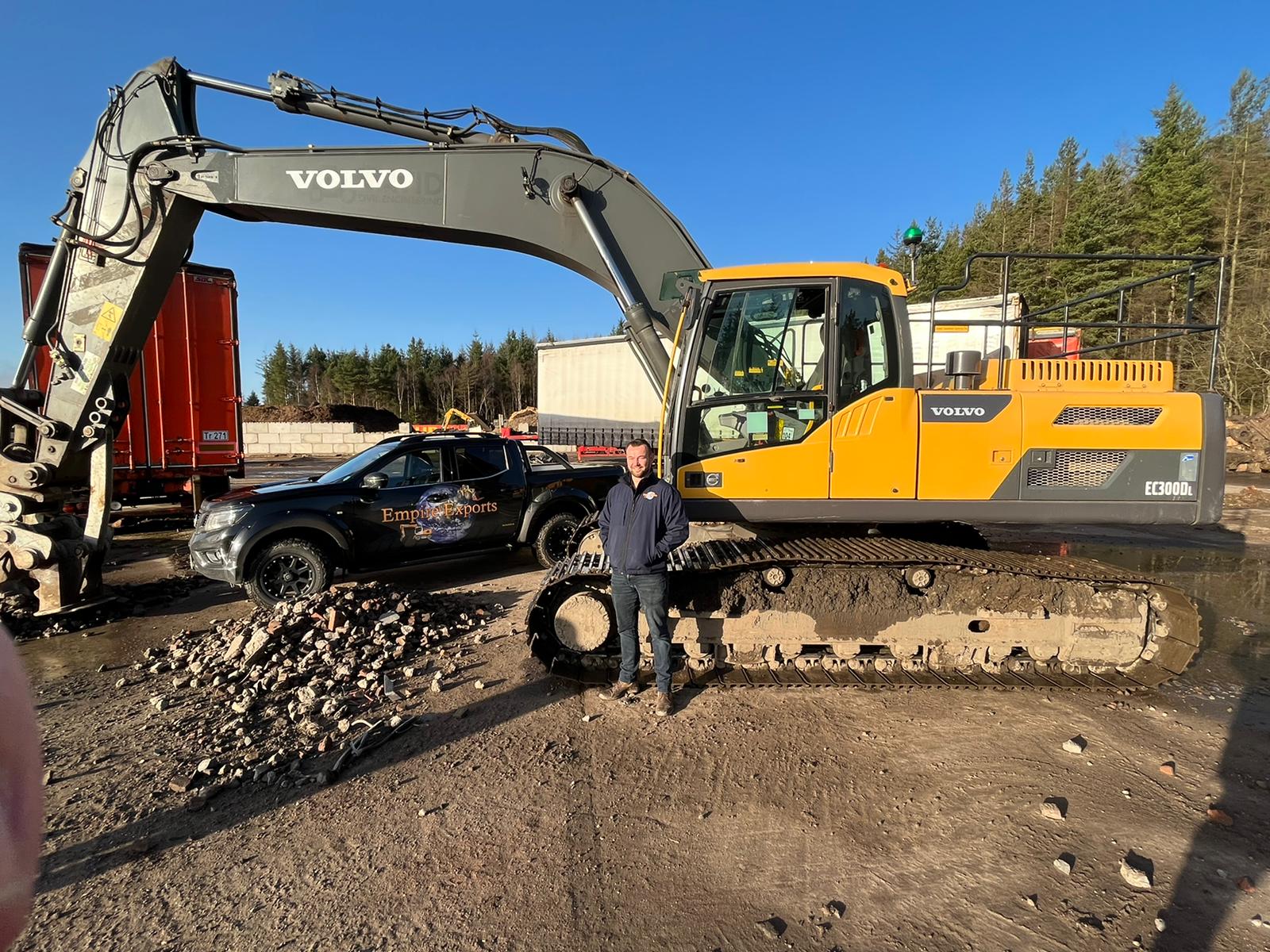 "I've been born and bred in sales. The most important thing is the person who works for you has to like working for you and have total confidence that you are doing the best for him. And we will do the best for Darren; he will be extremely well looked after."
For Darren, the opportunity to join Empire Exports was one he admits was too good to turn down.
"I've been in sales for five years now," Darren said. "Some of the lead times for new machines are a year. The used equipment market is absolutely booming.
"I've dealt with dumpers, excavators, crushing, screening, shredding equipment. I've got a fair bit of knowledge and had seen how Sandy has built his company up. I know his sons really well and had kept a close eye – I just liked the direction it was going in."
Darren visits three or four customers in a typical day and revealed he's actually found it easier approaching companies as a used equipment buyer/seller than when he was selling brand new plant.
"What I've seen are a few customers we've maybe bought from, and they've also bought from us," he stated. "There's a good understanding there and what I'm finding is people are more open to giving you a guide price as well to what they're looking for. We usually get what customers are looking for, so it keeps them happy."
Darren said the demand for used machines is definitely there, but the contacts and customer relationships are what set Empire Exports apart.
"There has to be trust. When I first started at Young Plant Sales, Brian Young told me two things: he said whatever you do, never lie to a customer. The second thing is that the customer is always going to know more than you about the machine! I've carried that all the way through my career. He's 100% right. If you lie to customers, the trust is broken and you're not going to get any more business. Sandy's the same. He's up front and honest. If he can't sell a machine, he's not going to say he'll take it and back out at the last minute."
2022 looks set to be a busy year for Empire Exports and the firm has decided to invest in a stand at ScotPlant 2022, which takes place in April.
"It's not really something the traders do, it tends to be the manufacturers," Sandy said. "It's a big investment for us. We're going to do it with a real bang. We've got a Formula One simulator on the stand and some vintage tractors and other bits and pieces to make it really attractive.
"What prompted us to take a stand is that we felt a lot of people have given us business over the last three years and it would be very good to show that we're investing in Scotland.
"We've not had any shows or social events (for a while due to the pandemic) where people can get around and talk. It's been badly missed so we felt we should make a big effort."