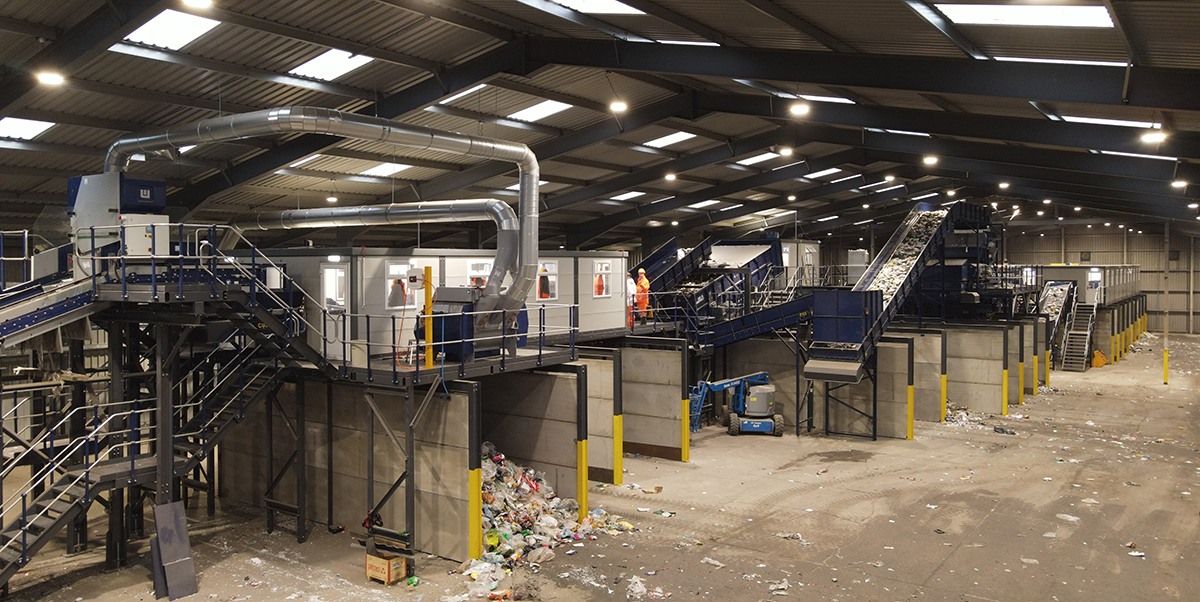 WASTE management provider Cireco has installed what has been described as one of the UK's most sophisticated MRF facilities for the processing of DMR (Dry Mixed Recycling) in Fife.
With the help of Blue Scotland, the bespoke design is intended to offer 'maximum flexibility and optimal recovery' of recyclables.
Cireco, formerly Resource Efficient Solutions, has traded with the purpose of providing a commercial offering to the residents and businesses of Fife since inception in 2014.
The business has grown and today boasts a turnover of £35 million. Cireco's infrastructure includes three Materials Recovery Facilities, two landfill sites, and 'substantial' Energy from Waste capacity.
The new MRF facility at Lochhead Dunfermline was purchased to meet the sustainability requirements of clients. The multi-million pound project was challenging in that many existing components had to be integrated alongside new technologies to maximise recovery rates whilst more than doubling Cireco's capacity to process DMR material.
The MRF has been configured in a dual stream setup, to allow the plant to process 3D (mixed cans and plastics) one week then fibres (cardboard and paper) on alternate weeks to reflect the collection schedules of the 160,000 Fife households.
Cireco also intends to run traditional DMR material as the flexible design allows this versatility.
The MRF consists of a bulk feeder Westeria air separation technology, a series of transfer conveyors, a ballistic separator, four TOMRA autosort sensor based sorters, picking cabins for quality control, and a series of magnets and eddy currents for metals recovery. The mixed cans and plastics infeed is now processed at 12tph and the paper and cardboard at 9tph.
Upon completion of the new facility, Cireco in partnership with Fife Council has continued to look at ways to further enhance the sorting of hard to recycle plastics. This led to a successful application to the Recycling Improvement Fund, which will see further optical separation of flexible plastics being installed and result in Fife being the first local authority area in Scotland to take this material at the kerbside.
Cireco chief operating officer Robin Baird said, "We are delighted with our new MRF facility as it has dramatically increased our production whilst significantly improving the purity of recoverables. This combination was the rationale behind such a significant investment and these improved processing efficiencies will be key to Cireco delivering a circular economy for our clients."
On Blue, Mr Baird added, "I'd like to thank the team at Blue for their efforts and support with this complex project. They worked closely with our team throughout from the initial design phase through to installation and commissioning and have been with us each step of the way."
Austin Carey, managing director at Blue Machinery (Scotland), added, "The new DMR MRF installed at Cireco is one of the most state-of-the-art recycling systems in the whole of the UK.
"The unparalleled throughput combined with the purity of separation really sets this plant apart. Additionally, the design gives Cireco versatility in processing and effectively future-proofs their operation for any future legislative changes in the future."