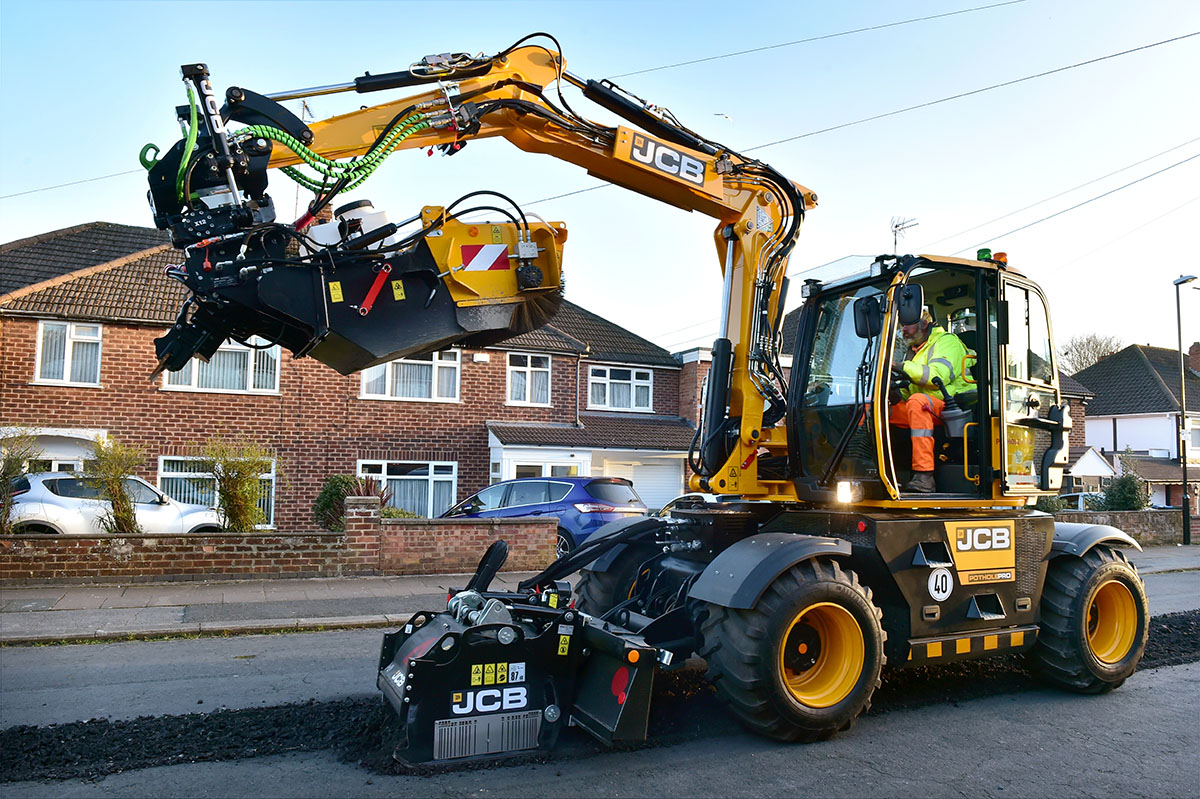 JCB has announced that Coventry City Council has become the latest local authority to invest in one of the manufacturer's PotholePro road repair machines.
The machine was trialled by the council last summer when it repaired more than 100m2 of road in just two hours. The local authority was so impressed that it has now bought its very own machine to help maintain more than 550 miles of road in the city.
The move follows the news that Stoke-on-Trent City Council – the first authority in the UK to invest in a JCB PotholePro last year – has repaired 10,000m² of road with its machine in just over four months.
Coventry City councillor Richard Brown, cabinet member for finance, said, "This is a solid investment in an impressive machine. It is a game-changer and is a great example of how we are using innovation in the way we provide services."
The development of the JCB PotholePro has been led by JCB chairman Lord Bamford. He added, "I'm delighted that Coventry City Council is joining other authorities across the UK in investing in the JCB PotholePro, which is exceeding expectations with its speed and productivity."