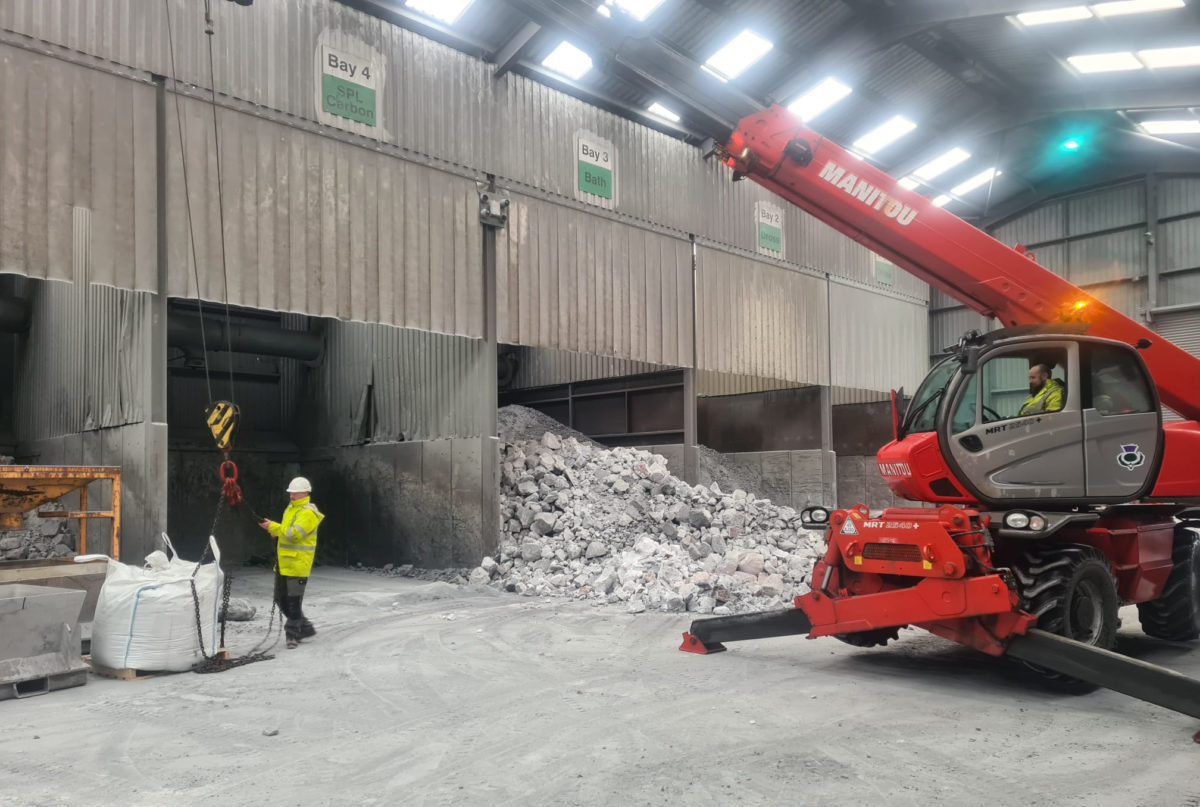 AN Airdrie-based construction training provider has won a prestigious business award and taken on an additional trainer and two new admin staff following a post-lockdown boom in demand for its services.
Claymore Training was founded in 2015 by Maggie Wright, who comes from an educational training background, and her husband Martin, an experienced plant operator, assessor and trainer.
Initially, the couple continued working full-time in their previous fields whilst running Claymore on a part-time basis. The business is now full-time, offering industry recognised certificates and accreditation including the Construction Plant Competence Scheme (CPCS), Construction Skills Certification Scheme (CSCS), National Plant Operators Registration Scheme (NPORS), and Scottish Vocational Qualifications (SVQ) via SQA and Highfield qualifications.
Claymore Training recently received the Champion Business Award at hub South West's twelfth Building for Growth awards event, following an eight-week programme covering topics such as leadership and management; business strategy; tendering and procurement; and digital marketing & social media.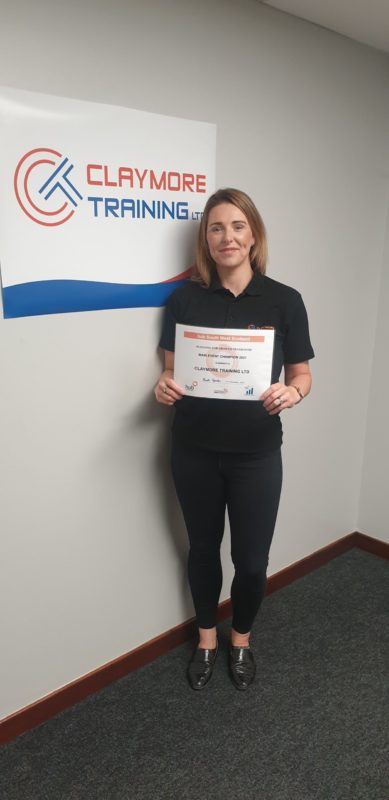 "It's hard work, but there's been various factors," Maggie said, when asked by Project Plant how they have achieved such growth in a short period of time. "There's been a difficult period with Covid, which has hit every business, but because we have so much experience within the industry, we worked very hard on networking and building up a solid relationship with our clients so that we get repeat custom with them.
"We work with our clients to ensure our training delivery meets their needs, is informative, relevant, and to a consistently high standard.
"Initiatives like the hub South West event have also helped. It was all about gaining some valuable information, but also getting our name out there to try and make people aware of who we are and get our brand out there – that was a factor which helped us and we've certainly seen the benefits of that."
It wasn't long after going full-time in 2019 that the pandemic hit, with construction initially experiencing a complete shutdown with the exception of a small number of essential projects.
"Initially our work was majorly impacted with everything stopping," Maggie explained. "However, on the flip side of that, coming out of lockdown there's been so many individuals who have missed training opportunities or their refresher courses – they've obviously been due to be re-accredited and not been able to do so. So, there's been a push for people to get certified since the lockdown has eased.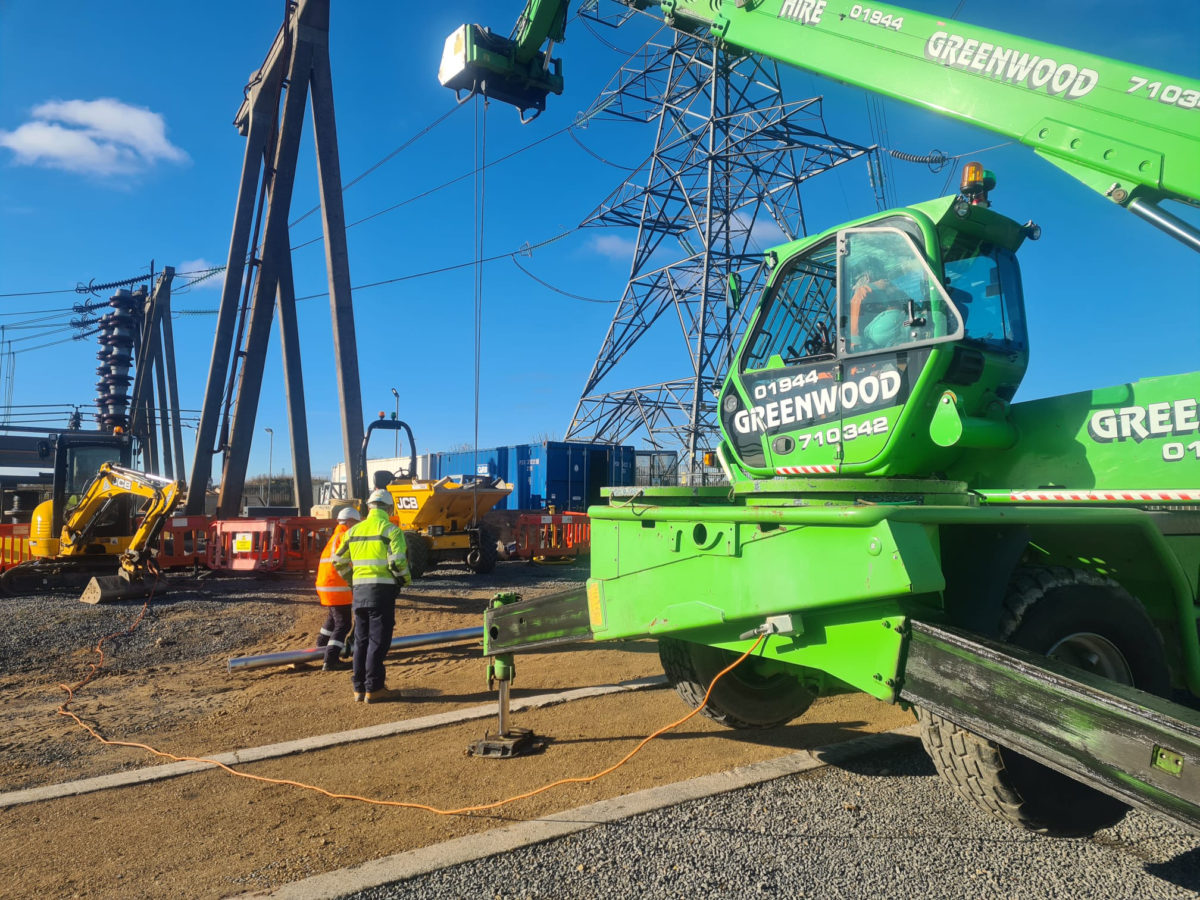 "We've found there's been a very busy period since, because you've got a lot of businesses that are now back to almost full capacity, or perhaps even more than what they were previously operating at. Also, some businesses have had a shift in their staff because of the pandemic – they're getting new staff in who require training and accreditation. We've certainly noticed a difference."
The influx in demand led to the appointment of David Veldon as a trainer. Maggie revealed that adding an additional trainer to the ranks had always been an ambition, with David possessing a great deal of experience in construction and civil engineering.
"Taking on a new trainer was something we had always hoped to eventually do, as opposed to subcontracting trainers," Maggie added. "We wanted someone of our own because there had been quite a bit of demand – we've got someone who has a vast amount of experience in plant operation, got them in, got them qualified through NPORS, and he's now out delivering courses.
"David has really enjoyed it. He was at the point in his career where he was looking for a new challenge. That can be daunting moving from something you're an expert in, into a new field, but he's taken it on in his stride."
Maggie said the business has ambitions to add an additional outdoors base to its Airdrie HQ as well as plans to invest in its own plant machinery rather than hiring it in. She explained that a number of clients have space constraints at their place of work, so extra space and resources would be of huge value. "We currently have premises for training, but what we're looking at is something on a bigger scale."