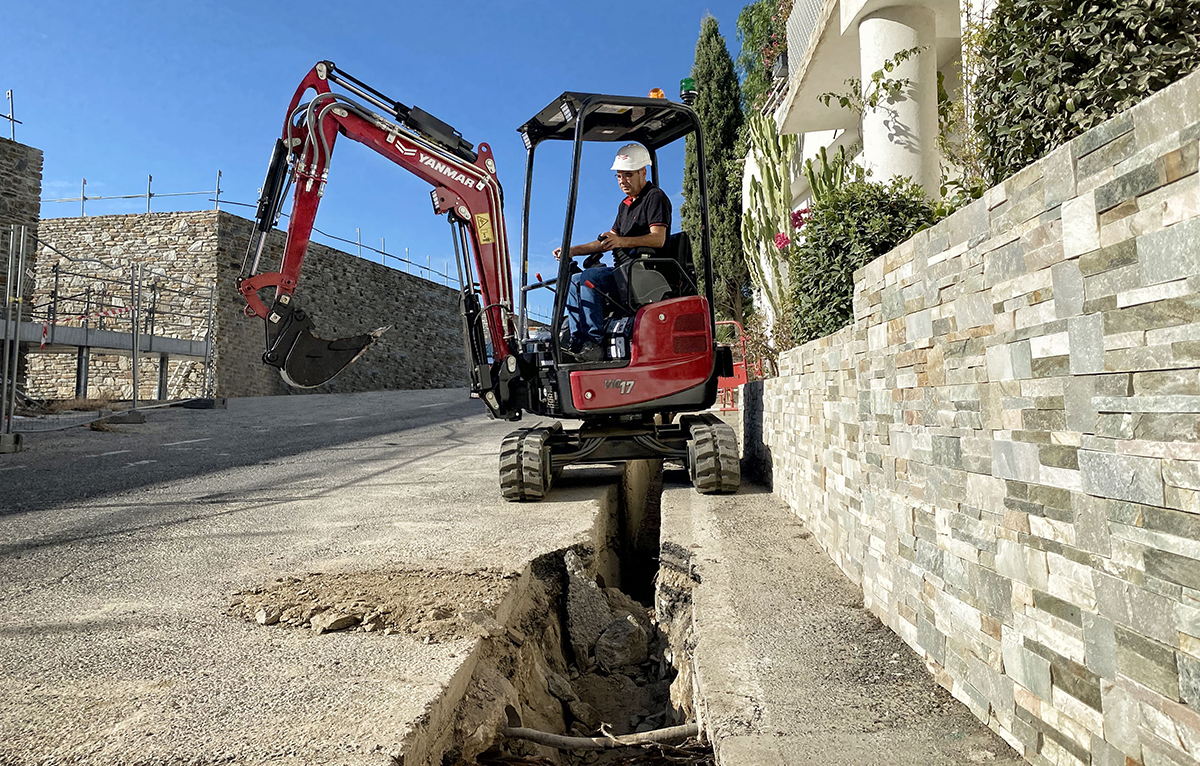 YANMAR Compact Equipment EMEA has launched its next-generation ViO17 zero tail swing mini-excavator.
Powered by a Stage V-compliant 3-cylinder direct injection engine from Yanmar's TNV series, the model has been described as 'perfect' for grading, landscaping or urban renewals.
The ViO17 comes with an optional long digging arm to improve working range. Operators can also specify an additional 83kg counterweight.
Achieving a digging force of 9.6/16.1kN (short arm/bucket), traction force of 16.9kN (first speed) and two travel speeds (2.1 or 4.3km/h), Yanmar added that the machine 'sets the standards' in compact performance. A three-pump ViPPS hydraulic system works with a double variable displacement piston pump and gear pump, delivering a maximum hydraulic flow of 48.4 l/min and 210 bars pressure. Both the third (standard) and fourth (optional) hydraulic lines are equipped with proportional controls and can be enhanced with potentiometers.
Yanmar explained that the upper frame slews within its track width, benefiting tight job sites.
The ROPS, TOPS and FOPS-certified canopy features a fully-adjustable suspension seat. Large optional travel pedals can further improve comfort, while Yanmar said the three bottom track frame rollers 'ensure a smooth ride'.
The ViO17 has a transport weight of just 1,695kg, meaning the unit can be towed – along with buckets or a light work tool – on a standard GVW trailer.
To maximise security, the battery and fuse boxes are in a lockable compartment under the operator's seat, while ground-level access prevents the need for specialist equipment.
The ViO17 is available with a range of optional extras and factory-fitted attachments including mechanical and hydraulic quick couplers, digging buckets, ditch cleaning buckets, rippers, and breakers.