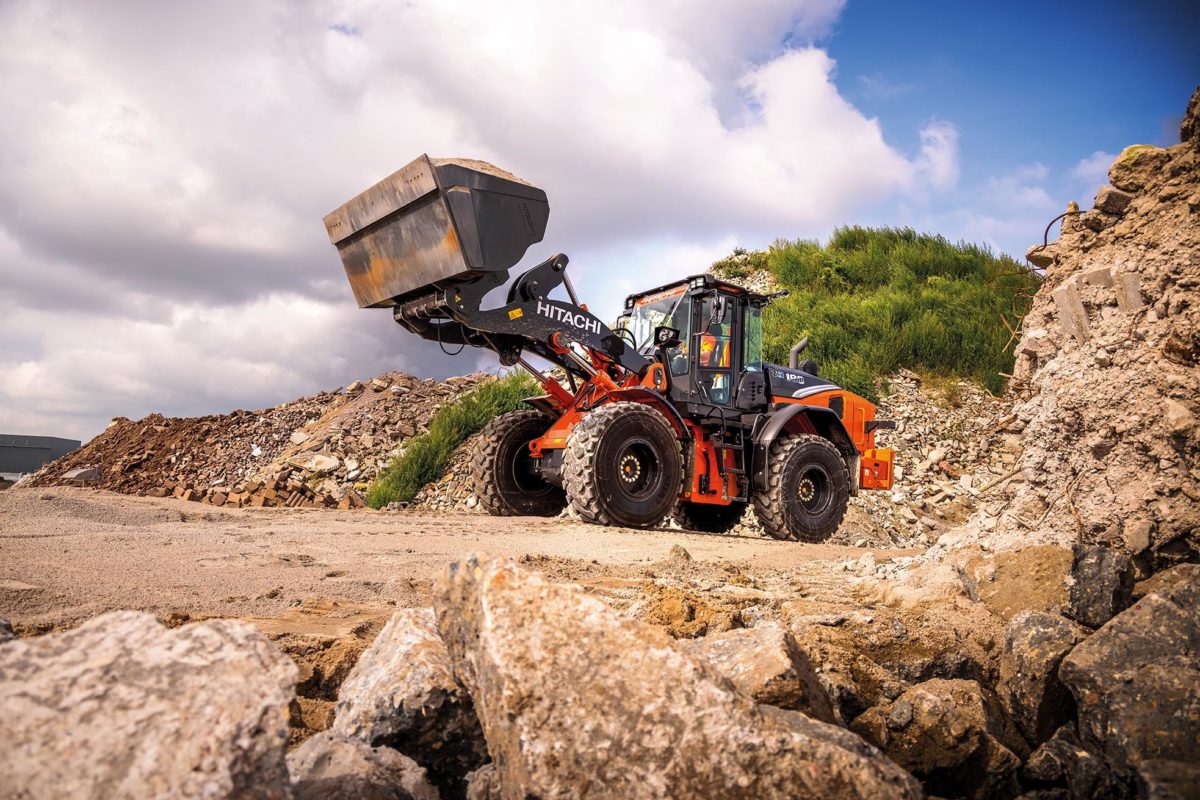 HITACHI has taken the wraps off its ZW180-7, a smaller next-generation model from its Stage V-compliant wheel loader range.
The manufacturer said the machine 'epitomises the ultimate in comfort', with 'some of the lowest noise and vibration levels in the market'. The seat has mounted electric pilot control leavers, ergonomic multifunction lever, anti-slip steering wheel, and a 40% larger and fully adjustable armrest with integrated controller and side switch panel.
The Aerial Angle camera system provides a 270-degree bird's-eye view of the job site, while three types of lift arms are available: standard, high and parallel.
Hitachi added that the Approach Speed Control feature reduces fuel consumption by 16%, while productivity benefits from reduced cycle times gained by the auto power up function, which increases the RPM to maintain travel speed on inclines.
The performance and traction force have been enhanced by 'significant improvements' to the engine torque, Hitachi added, which results in easier bucket filling, faster cycle times, and higher productivity with reduced fuel consumption.
Operators can monitor fuel consumption thanks to the new ECO gauge.
"With Hitachi ZW-7 wheel loaders, we put our customers firmly in control of their workspace, their business and their fleet," said Bill Drougkas, manager product management of Hitachi Construction Machinery (Europe) NV. "The new ZW180-7 offers a superior experience in the cab and exceeds expectations in terms of efficiency and performance.
"By working in partnership with our customers – providing industry-leading equipment, innovative technology and wide-ranging after-sales support – we can help them to create their vision."