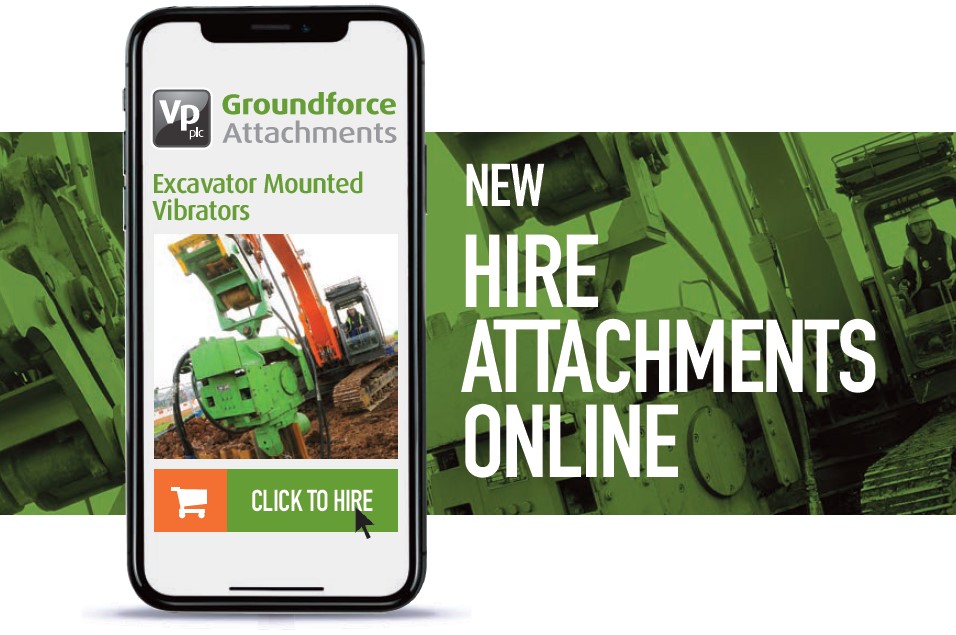 GROUNDFORCE has launched what the company said is believed to be the first e-commerce site for excavator attachments in the UK.
The site allows customers to hire excavator attachments online at any time of the day or night, with many of the products available for next-day delivery when ordered before 3pm.
By signing up to the site, customers can access their personalised hire rates, with payment available by purchase order. The resource covers the complete Groundforce Attachments portfolio for customers in the civil engineering, plant hire, housing, construction, utilities, demolition, and rail sectors.
The development also includes a new 'My Hires' section for Groundforce customers, allowing them to track orders online, view live and previous hires, and extend hires if required.
James Burchell, Groundforce Attachments director, said, "The launch of our e-commerce capability is testament to our commitment to the continuous development of our business by actively promoting innovations in technology as the market demands."
For more information, visit www.vpgroundforce-attachments.com.