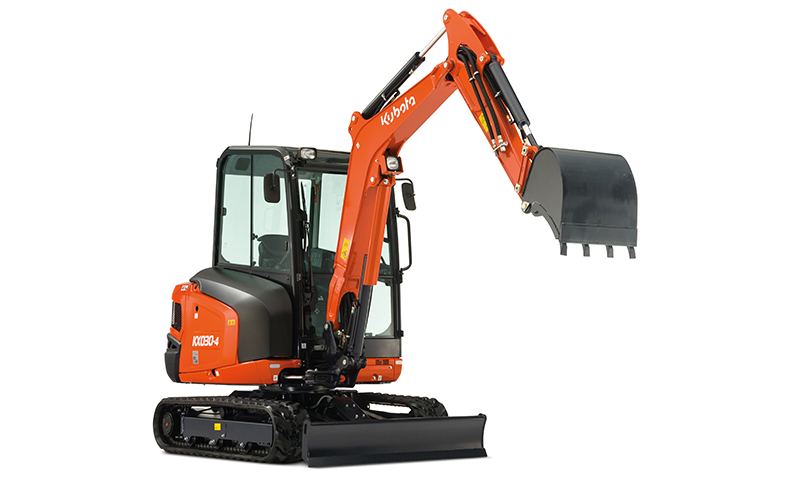 KUBOTA UK has announced a 12-month activity campaign to celebrate 25 years as the UK and Republic of Ireland's 'number one supplier' of mini-excavators to the construction industry.
Planned events include a 'Kubota Challenge', which will see operators show off their skills, and a number of charity fundraising initiatives. Kubota has pledged to match a percentage of the total funds raised to help industry charity, The Lighthouse Club.
Industry roundtables, testimonials from the Kubota network and customers, and a kids design competition will also take place during the course of 2022.
"It's an honour to celebrate any milestone, but 25 years as a leader in The UK & Republic of Ireland's construction industry, which is a vitally important sector of UK & ROI's overall economy, is especially rewarding," said Geoff Smith, dealer manager, construction department, Kubota UK.
"A lot of hard work has gone in to securing this position and success wouldn't be possible without four vital components; the excellent and tireless Kubota UK team, our vital dealership network, who are the lifeblood of the industry; our incredibly loyal customer base; and of course, the innovative and unique Kubota engine technologies and machinery."
Geoff Smith added the activities will reflect on how grateful the business is to be in the position of being the industry's 'trusted, go-to supplier' for mini-diggers.
"It's not just a celebration about our accolade, it's a celebration of the industry as a whole and how integral it is to the country, from every local community project, to large infrastructure works," he explained.