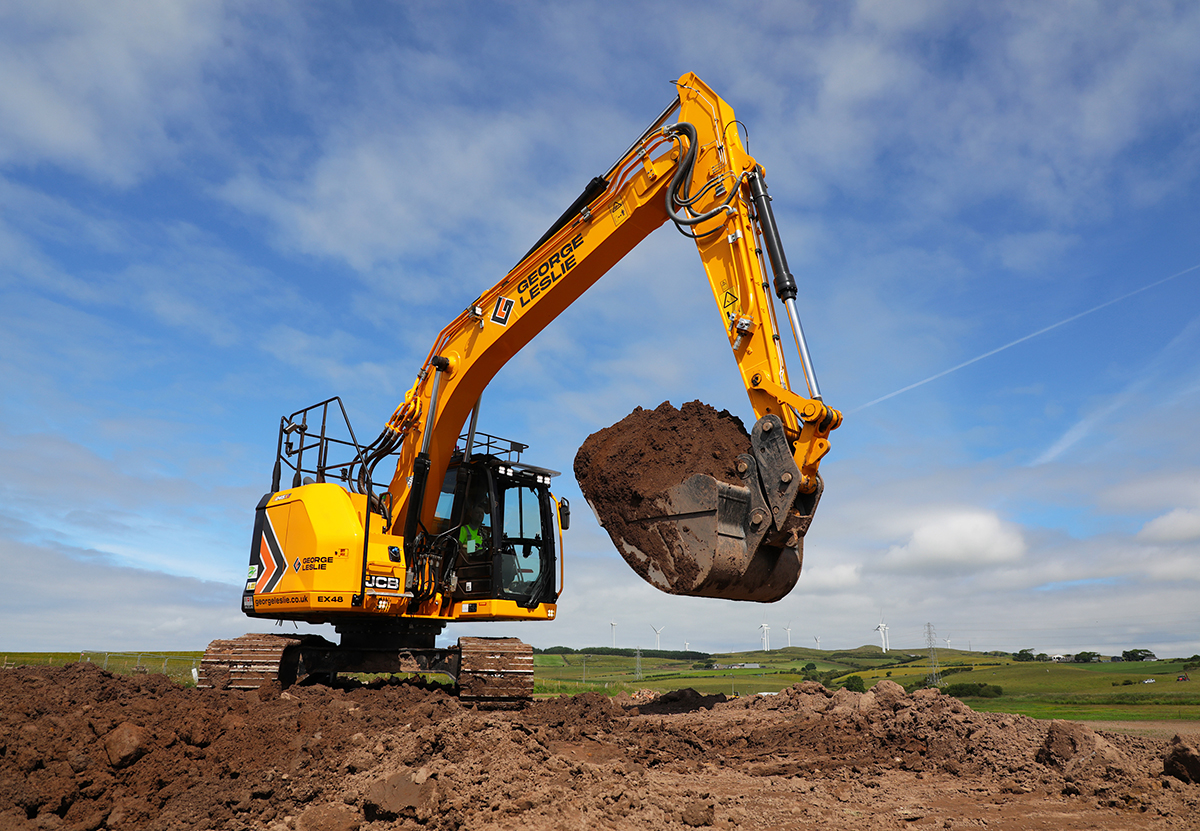 GLASGOW-based civil engineering specialist George Leslie has snapped up two more of JCB's latest X Series excavators.
The move follows the success the contractor has had with its first 245XR.
Supplied by Scot JCB, the original model has been involved in a project to drain the Mill Glen reservoir in North Ayrshire. It has been fitted with the latest GKD Technologies Series 2 safety control system and is being fuelled with HVO (hydrotreated vegetable oil) to reduce carbon emissions.
Graham Barclay, George Leslie plant manager, explained, "George Leslie has been buying JCB equipment for over 50 years. The new JCB 245XR is performing extremely well and has driven the order for more of these impressive models.
"Our operators find the machine really smooth to operate, with plenty of digging power, reach and stability, even when working over the side with this reduced tailswing machine.
"We are looking to lower our CO2 emissions and have been running a trial with HVO fuels on the JCB 245XR with good success – so we will aim to move our entire JCB fleet onto HVO fuels in the future. That we can do this without having to make any modifications to the engines is of great benefit on our journey of carbon reduction."