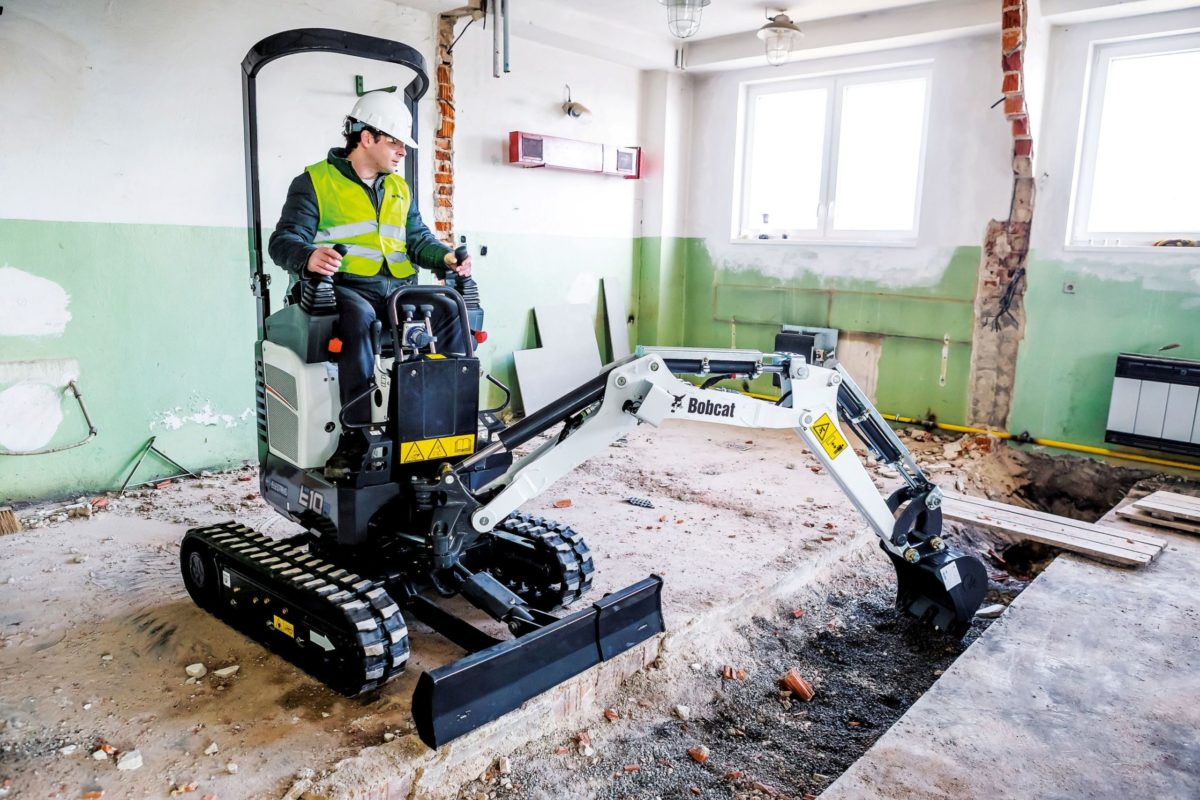 DOOSAN Bobcat has revealed its stand at the upcoming Executive Hire Show (EHS) in Coventry will feature Bobcat's E10e battery driven, zero tail swing mini-excavator.
Also on display for the first time in the UK will be the new 7/45 portable compressor from Doosan Portable Power.
The Bobcat E10e electric mini-excavator is described as a 'unique proposition' for indoor work. As well as indoor demolition and basement projects, the model can also be utilised on sites where zero emission, low noise machines are required such as urban/city centre developments, night-time work and contracts in quiet zones such as hospitals, cemeteries, zoos, and schools.
The E10e is based on the design of the diesel powered E10z 1 tonne mini-excavator. In addition to the access provided by its retractable undercarriage reducing its width to 710mm, the integrated foldable TOPS (Tip Over Protective Structure) facilitates passage through openings with low headroom. Once the excavator is positioned for work, the undercarriage can be expanded to 1,100mm. 
The 7/45 portable compressor is one of four new small Stage V portable compressors launched by Doosan Portable Power at the end of 2021, with free air deliveries from 2.5 to 5.0 m³/min (90-180 cfm). There are a range of options and customisations available and, to illustrate this, the 7/45 on the EHS stand will incorporate an optional 8.5 kVA generator and is aimed at the utilities industry and rental companies serving this sector.