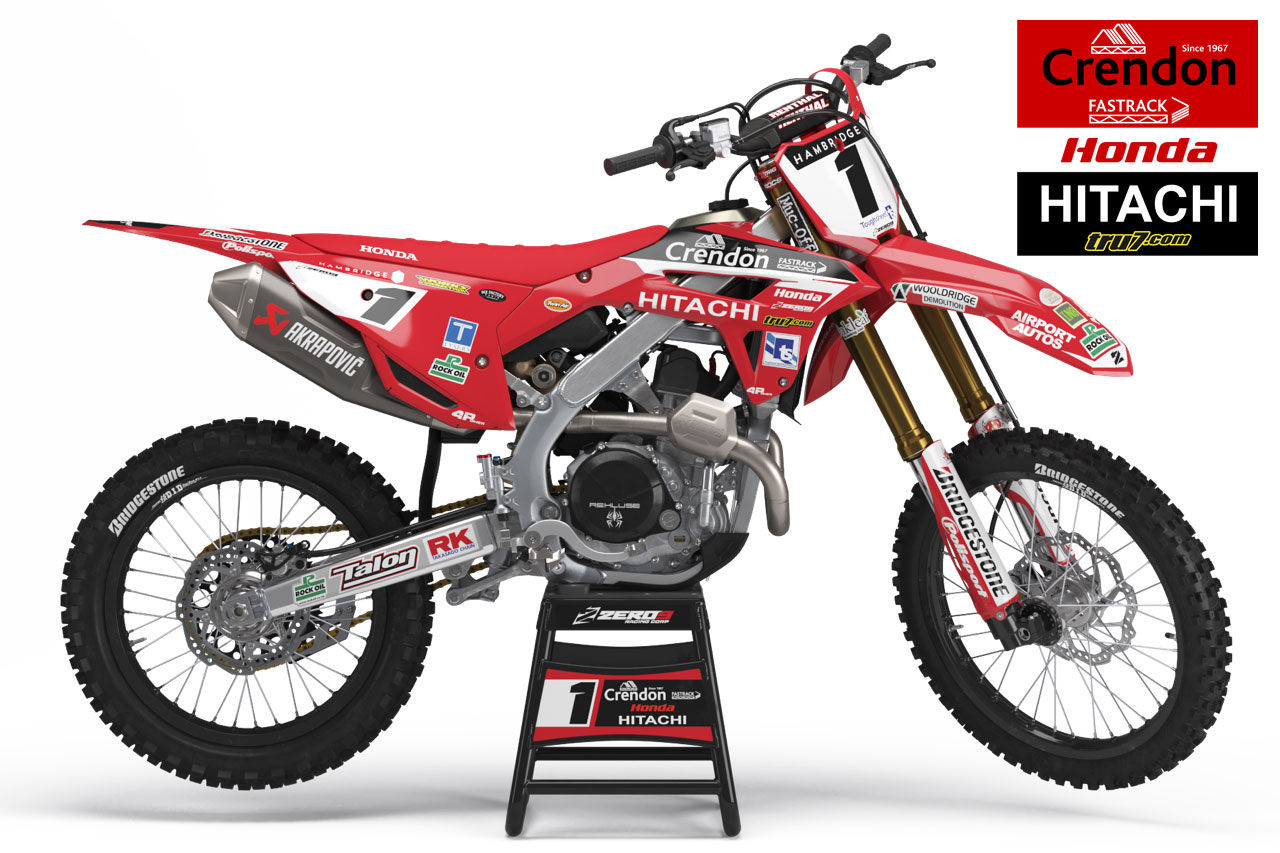 HITACHI Construction Machinery UK has been announced as a new partner for the British championship-winning Honda motocross team ahead of the 2022 season.
The link-up with the Crendon Fastrack Honda squad is not only as a sponsor of the race team but Hitachi will also use the Dave Thorpe Honda Off-Road Centre and Adventure Centre for team-building events and client entertainment, using a range of off-road bikes.
  Hitachi revealed it has had a long association with motorcycle racing in the UK.
David Roberts, CEO of Hitachi Construction Machinery UK Ltd, said, "We are delighted to be sponsoring the Crendon Fastrack Honda team, which will once again contest the UK's two highest-level series, the British championship and MX Nationals on the 2022 Honda CRF450R and the all-new CRF250R. We are looking forward to watching the riders and team bring home more success in the 2022 season."
  Team owner Dave Thorpe commented, "It gives me great pleasure to welcome Hitachi Construction Machinery UK to the team for 2022, one of the highest-profile backers of motorcycle racing for many years. With Honda and Hitachi, it's fantastic to align two great high-tech Japanese brands together in the highest-level of UK motocross.
"And it's also a great link-up as Jake Nicholls is the managing director of the Tru7 Group, which is a huge customer of Hitachi Construction Machinery UK."