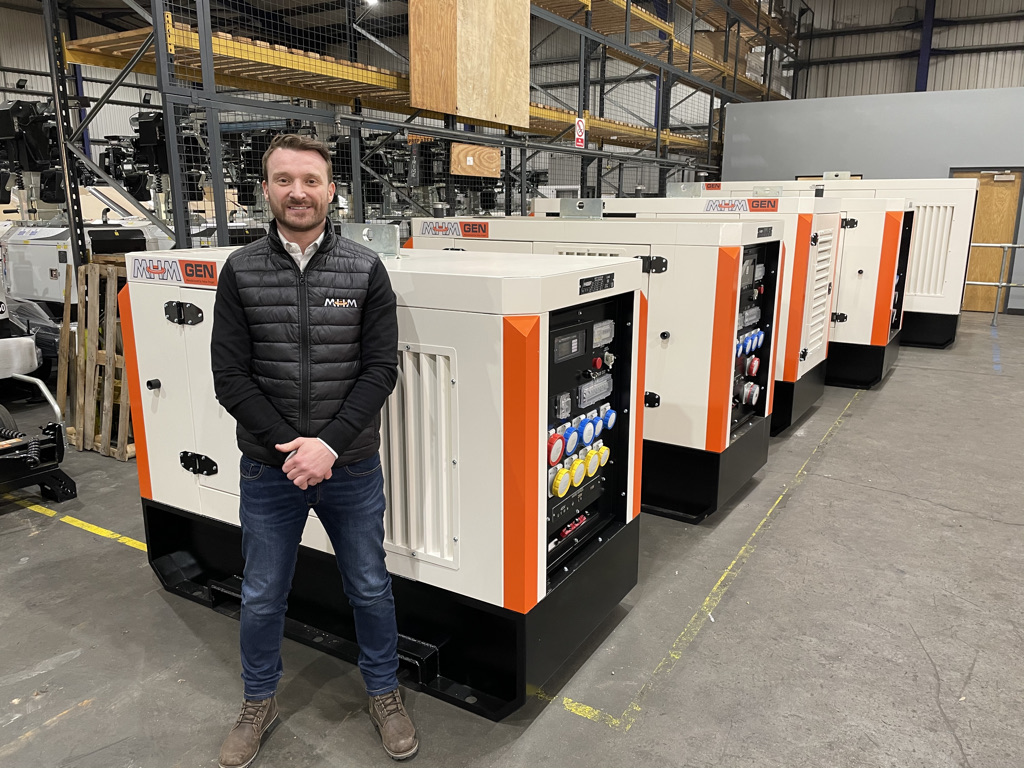 WITH the clock ticking towards the removal of the red diesel subsidy for construction businesses, the MHM Group is urging industry leaders to adopt the use of cleaner alternatives, in particular HVO (Hydrotreated Vegetable Oil).
MHM recently confirmed that all of its diesel-powered machinery – principally generators and lighting towers – are now fully compatible, approved and safe for use with HVO fuel.
MD Mat Llewellyn explained, "Everyone in the industry has been aware that green changes are on the horizon, but often these deadlines come up much faster than we first anticipate. For that reason, we have been doubling down on our efforts to ensure that Bolt, our new equipment for sale and our rehire fleet becomes more sustainable and that we can offer solutions to the construction sector on eliminating harmful carbon emissions.
"Using HVO is significant a part of this process and becomes even more important with the tax rises to red diesel and the growing consensus on the need for action to address climate change. We are also continuing to invest heavily in other renewables, such as solar and battery hybrid engine and diesel free machines, as part of our comprehensive approach to a sustainable future."