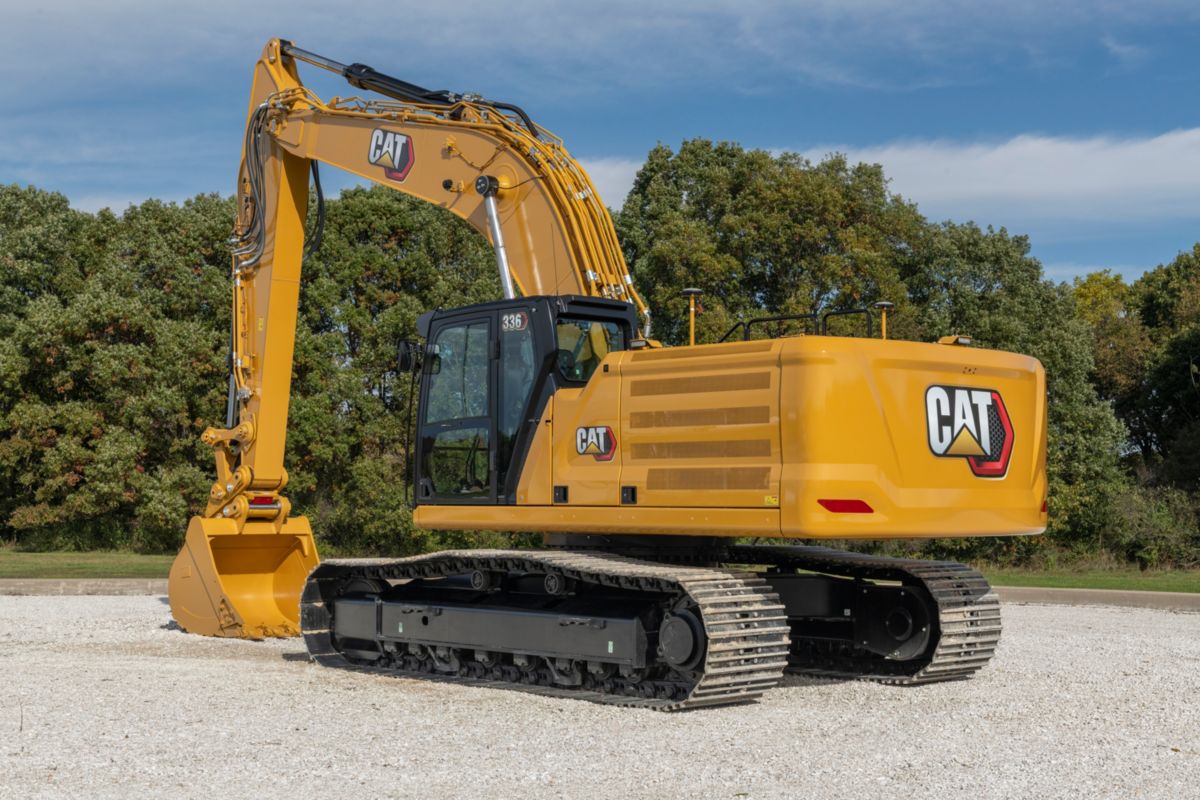 CATERPILLAR has introduced its new Cat 336 hydraulic excavator, described as delivering strong digging forces and swing torque to boost production in even the most demanding applications.
Powered by a Cat C7.1 engine, three engine modes are available to match power to the demands of the job. Power mode delivers maximum power for the toughest tasks; Smart mode automatically matches engine and hydraulic power to digging conditions to lower fuel consumption; while Eco mode minimises fuel consumption.
"Our new Cat 336 model delivers the right balance of power and payload," said Brian Abbott, Caterpillar global product manager for large hydraulic excavators. "The result is a rugged and reliable machine that delivers excellent production along with low owning and operating costs."
Synchronised 1,000-hour oil and fuel filter service intervals are designed to reduce downtime. Auto hydraulic warmup in cold temperatures gets the machine to work faster and prolongs the life of components, the manufacturer explained.
Caterpillar has also released the new Cat 340 excavator, boasting a more powerful engine, wider track, and 7.5 ton counterweight to increase productivity by 10% over the 2020 model year Cat 336.
The machine's increased power and stability, combined with Next Generation electro-hydraulic system efficiency, are said by the manufacturer to make it the 'best choice' in the 40t class for moving tons per hour.
"The 340 reaches a new level of performance," said Brian Abbott. "Our additions make the machine more productive and stable with larger work tools, giving contractors more flexibility to complete a wider range of projects."
The digger's reinforced structures are claimed to ensure long-term durability in harsh digging, truck loading, and hammer applications. Powered by a Cat C9.3B engine, the same three engine modes as the Cat 336 are available.
Caterpillar announced it has also updated the Cat 988K XE wheel loader to deliver up to 10% faster downhill speed, improved rim-pull, and increased hydraulic breakout force for up to 5% better production.
The updated design improves cycle times in load and carry applications, while an optional counterweight is designed to increase stability and offer faster manoeuvrability.
A new Go-Pedal for the 988K XE has three breaking levels to give operators easier single right-hand pedal operation. Optional Cat Autodig features simplify the digging phase to increase dig cycle optimisation by up to 10%.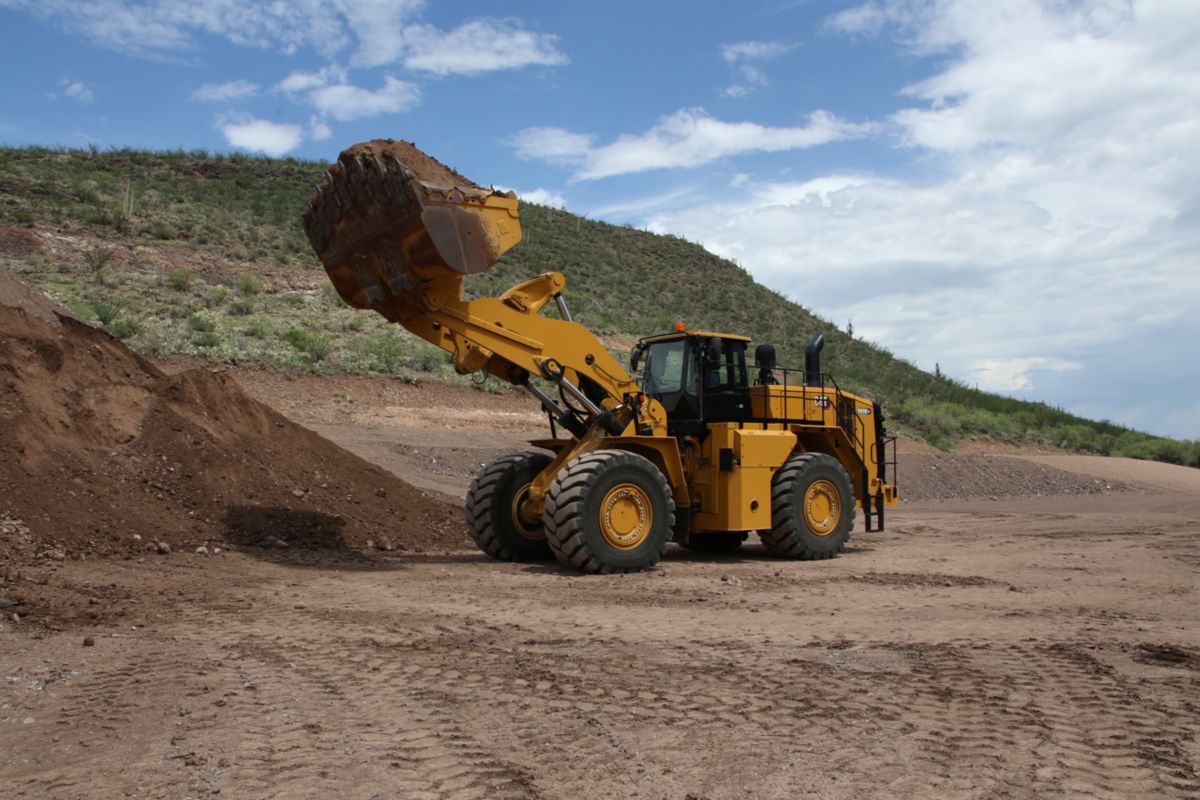 Cat stated that the switch reluctance electric drive technology increases overall efficiency by 25% and face-loading application efficiency by up to 49% compared to the 988K. Economy mode operation reduces rated speed of the Cat C18 engine to further reduce fuel consumption.
A new steering and integrated control valve are said to offer up to 47% quieter operation. Modulating the left pedal from 100% to 25%, the new rim-pull control system reduces the potential for wheel slippage without reducing hydraulic efficiency, the manufacturer added.
With standard Cat Vision to enhance visibility, the 988K XE features 43-degree steering articulation to achieve 'precise' positioning in tight areas for efficient truck loading. The loader offers a rated payload of 11.3 tonnes when working with face material and 14.5 tonnes with loose material and can be equipped with a range of buckets
In another machine update, the Caterpillar designed and manufactured continuous variable transmission (CVT) of the Next Gen Cat 966 XE and 972 XE loaders aim to improve fuel efficiencies up to 35% compared to the previous powershift models. Cat said prolonged service intervals plus efficiencies gained through the CVT powertrain result in even lower maintenance costs of up to 25%.
All four models in the updated 966 and 972 loader series feature standard Cat Payload with Assist for accurate weighing of bucket payloads. Real-time data is fed to the operator display and allows manual tip-off function to improve final bucket adjustments and truck load accuracy.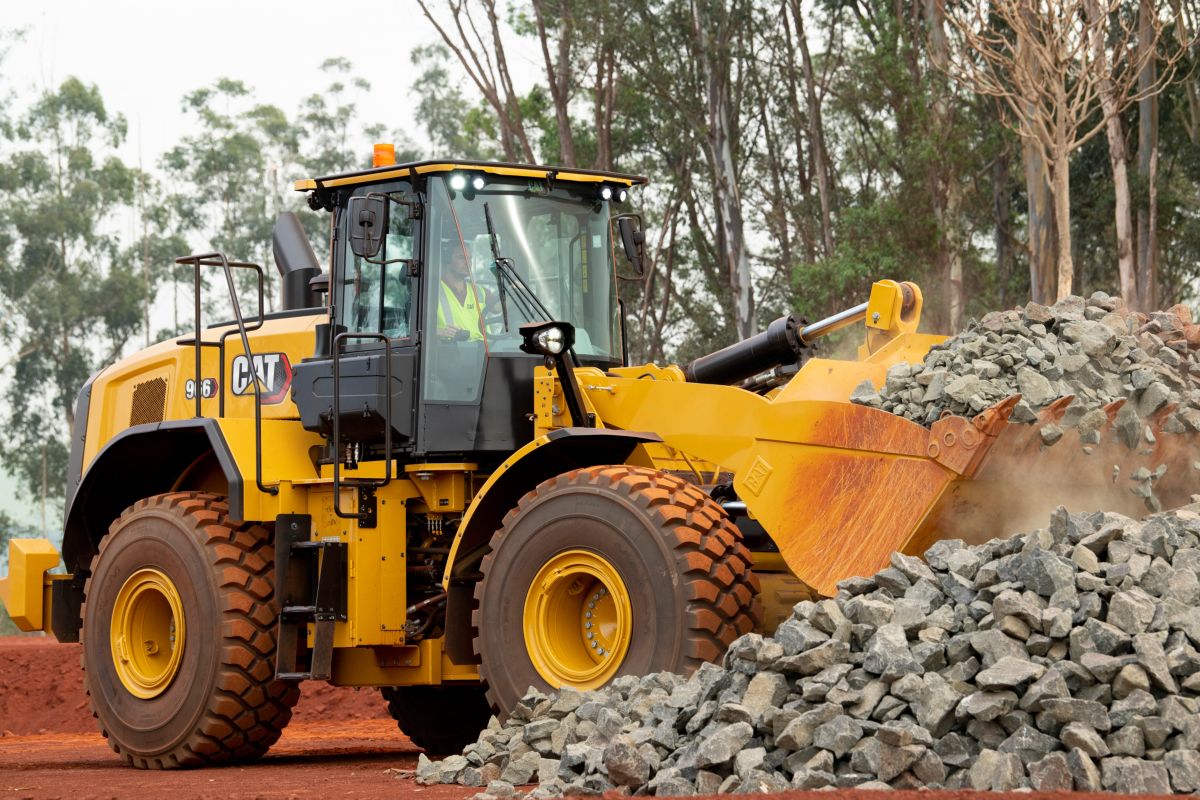 Caterpillar explained that deep system integration of the CVT powertrain, engine, hydraulic and cooling systems as part of the Next Gen Cat 966 XE and 972 XE design results in 'significantly' increased performance and fuel efficiency. Without the torque converter of mechanical drive systems, these loaders independently control engine rpm and machine speed.
Machine manoeuvring on grade is assisted through speed-hold and anti-rollback features.
The new loaders feature Caterpillar's next generation of ride control that works as a shock absorber to improve ride quality over rough terrain. The cab includes sound suppression, seals and viscous mounts to decrease noise levels. A wide door that unlocks remotely from the ground plus inclined steps have been added to improve cab ingress/egress.