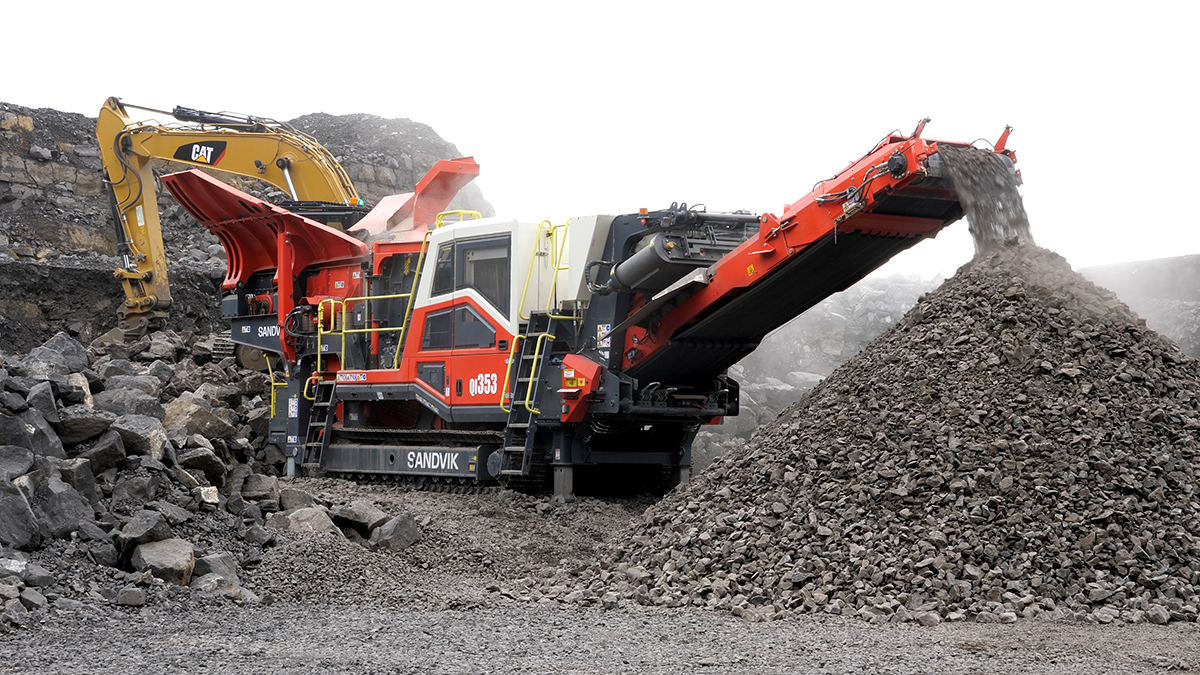 SANDVIK is launching the firm's QI353 mid-size impactor – the first of its new 3rd generation 3-Series products.
The model features a ground-up new mid-size track platform and custom Prisec impact crusher. It is targeted at customers operating in the quarry, recycling and contractor markets.
The QI353 can process up to 400 mtph/441 stph. The feed arrangement includes a new feed hopper with curved heavy-duty sides, which Sandvik explained provides greater capacity and tapered feed arrangement to reduce blockages and ensure continuous crushing.
It also features a new pan feeder with geared drive and a larger pre-screen. The mid-size Prisec impact crusher boasts a feed opening of 1,170mm x 730mm/46" x 29" and rotor diameter 1,150mm/45".
Sandvik added that the double-deck pre-screen ensures 'maximum scalping capability' and prevents any undersize material passing through the impactor. The machine is also said to require 40% less hydraulic oil per service and benefits from extended hydraulic oil replacement intervals.
The natural fines conveyor can be positioned for right or left-hand discharge with a three-position by-pass chute under the pre-screen, allowing operators to decide where to send natural fines.
The new automation system with Optik intuitive user experience includes 'simplified' operation controls and total integration with My Fleet telematics.
Safety features include a new access platform under the feeder and pre-screen and a three-sided 270 degree platform for service and maintenance. A lifting beam, jib and tackle are provided, as well as the patented rotor turning device to boost operator safety when removing, rotating or installing hammers. A height adjustable overband magnet and all conveyors can be lowered for inspection and servicing.