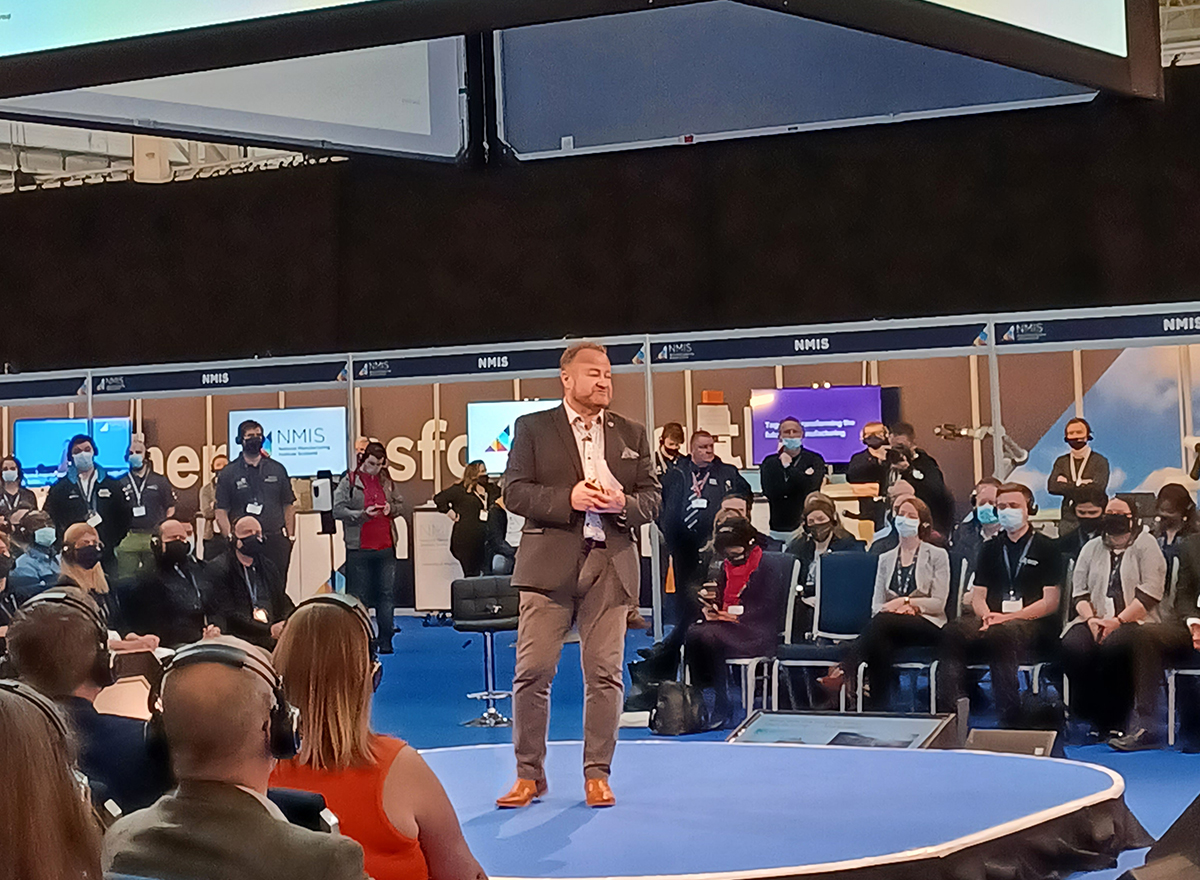 ROKBAK MD Paul Douglas urged Scottish manufacturers to embrace more sustainable operations during his keynote address at a National Manufacturing Institute Scotland (NMIS) conference.
The NMIS 'Manufacturing a Net-Zero Future' event was timed to coincide with the COP26 climate summit in Glasgow. In attendance was an audience of leaders and stakeholders from the UK manufacturing sector.
Delivering his keynote speech, Paul said, "Climate change is a challenge that everyone on the planet must tackle, and everyone has a role to play. In manufacturing, we have a huge responsibility in reducing the impacts of climate change by creating new products which have zero emissions; and using new manufacturing techniques and processes in a carbon neutral or carbon negative way.
"Today is an exciting opportunity to come together and share ideas and best practice and demonstrate our commitment, as an industry, to making a real difference."
Paul also delivered a presentation on Rokbak's ideas, innovation and commitment to climate change, showing how it aligns with parent company Volvo Group's aims to reach net zero.
Rokbak aims to have fossil fuel free or net zero products by 2040 with a view to having a net zero value chain by 2050.
The company is also introducing a series of changes designed to reduce energy and material use at its Motherwell plant. The plant has already switched to a green tariff with its electricity supplier. The contract includes a Renewable Energy Guarantee of Origin (REGO) certificate to ensure all electricity delivered to the site comes from renewable sources – and is anticipated to reduce the plant's carbon footprint by 900 tonnes per year.
Rokbak explained that the admin building and some other annexes have moved from gas to electric heating and cooling, while other areas will switch to electric-powered systems in 2022. The facility is also finalising a contract for green gas, which comes from landfill, food processing or composting sites, while its fleet of forklift trucks are being switched with electric models.