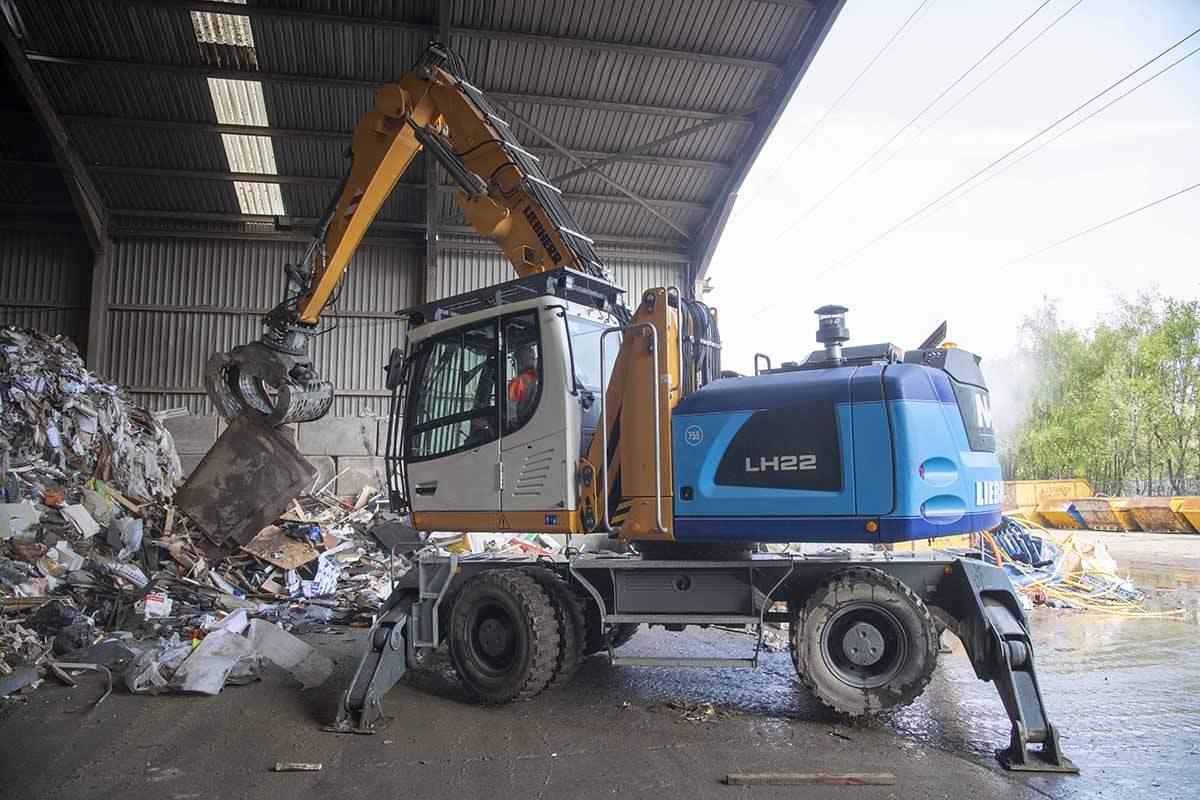 A Scottish-based waste management and recycling business has bought two new Liebherr material handlers to strengthen a recently acquired firm in the north east of England.
The NWH Group operates across a range of industries from construction to hospitality. Earlier this year, it acquired J&J Stanley Recycling in Blaydon, building on its earlier move into the north east England market in late 2018.
Previously, the group relied on another manufacturer for its material handling fleet but as it began upgrading the plant and equipment at its latest depot, it approached Liebherr GB for the first time.
Craig Williams, group operations director at NWH, explained, "Changing brands can always be a hard decision to make but speaking to Liebherr customers we found out that their reliability, build quality and operator acceptance ranked them higher in the material handler market than any other manufacturer. With references like that, we had to look at them."
That eventually led to an order for two LH 22M Industry models. The 21-tonne wheeled machines have a reach of 11m. The models are powered by a four-cylinder FPT designed diesel engine delivering 143hp and meeting current Tier V regulations with an SCR system.
Four power modes are available, from Sensitive for delicate lifting manoeuvres through to Power Plus for continuous, heavy-duty work.
The new Liebherrs are the first stage in the transformation of the Blaydon site. Depot manager Andrew Turnbull said, "Becoming part of The NWH Group has increased investment in our depot and brought an increase in material throughput thanks to our partnerships across a wide variety of industries. Having the new Liebherr made our operations more efficient from day one."