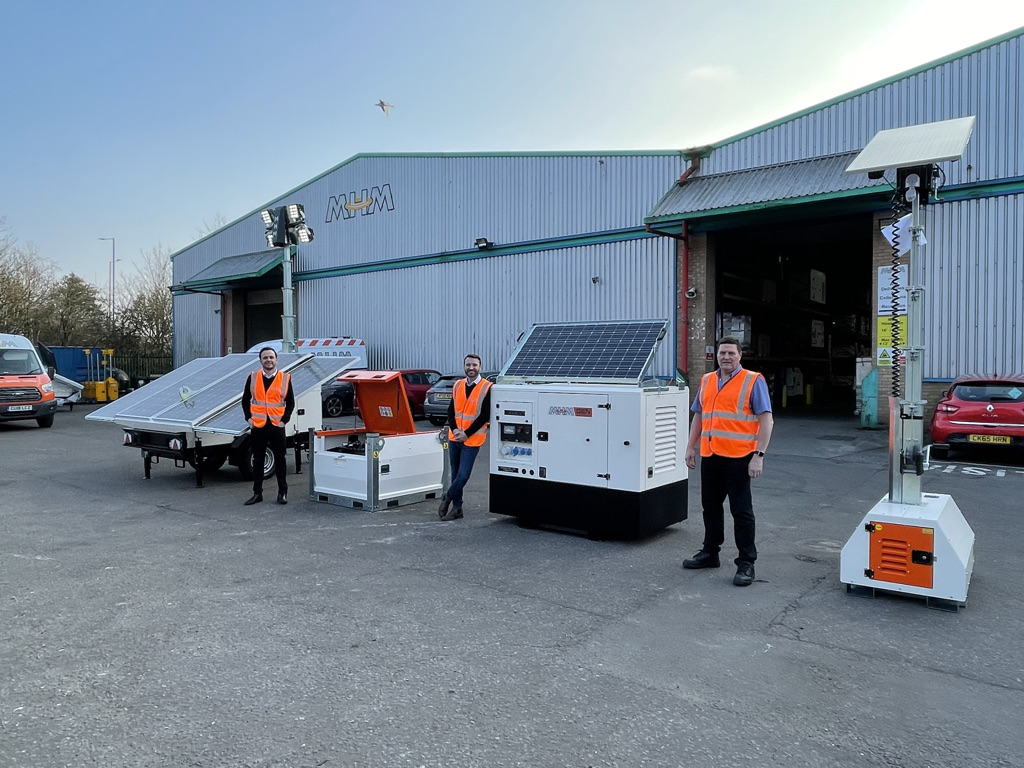 GENERATOR specialist MHM Group has revealed the business has seen a 60% increase in staff over the past two years.
The company said it has seen revenue rise by 12% year on year as a result of increasing demand for hybrid technology, LED lighting, solar power, clean fuel storage and emission efficient diesel engines.
As part of its recruitment drive, MHM has made a series of senior appointments including David Mallon (senior national sales manager), Gregg Taylor (business development manager for the Midlands, Wales and South West), Mike Grant (business development manager for Scotland), Richard Burchell (business development manager for Northern England), and two in the South East – John Pirie and Ryan Nottage.
The group's expansion has been led by MD Mat Llewellyn, who said, "Growing so significantly during one of the toughest economic climates in decades is a real testament to the work and team we have here at MHM. To welcome 14 new staff members during the pandemic has been challenging but very rewarding and they have all really hit the ground running, helping with our growth and expansion plans.
"I would like to thank our hardworking staff who believe in the products and services we offer – their hard work and dedication to MHM Group are to be commended. In the coming years, MHM Group will continue its ambitious plans to change the market we work in.
"Over the last two years, we have seen a big increase in our clients' willingness to change to greener products. We aim to help businesses all over the UK achieve sustainable goals, including zero emissions, and lower their running costs, and we can't wait to see what the next 12 months bring, both for the industry and for our team."