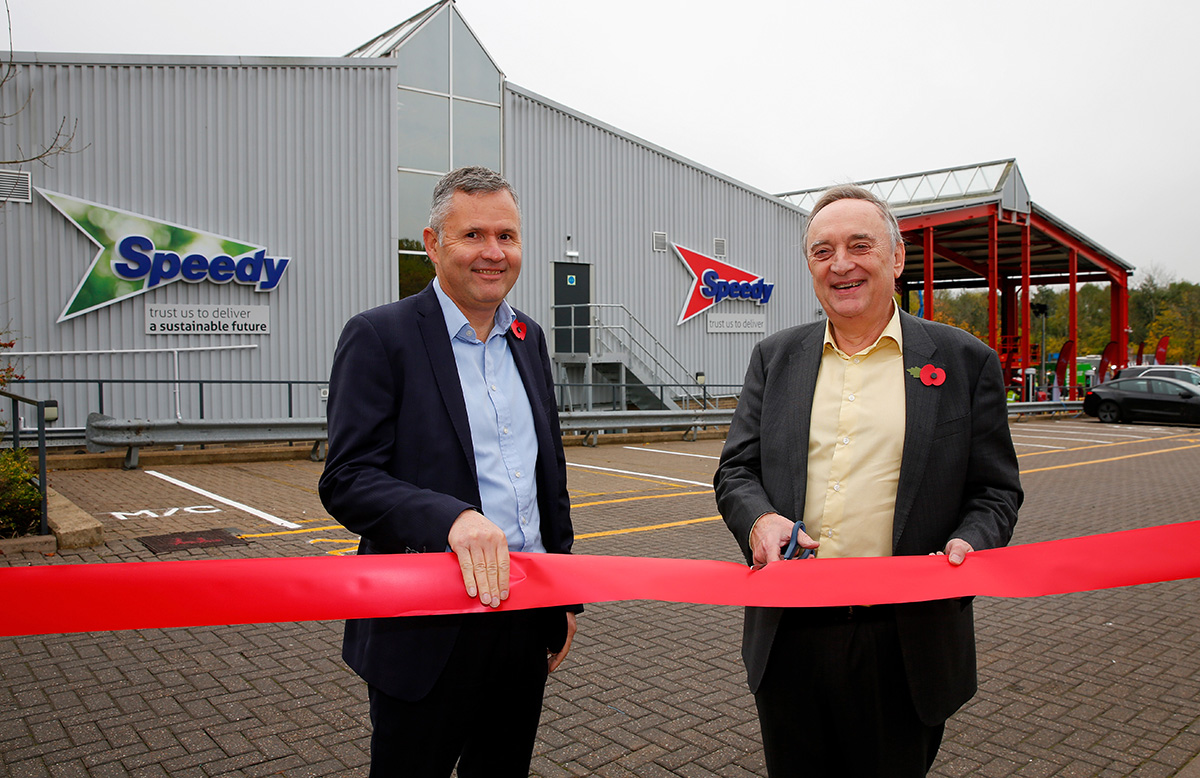 SPEEDY has opened a new innovation centre in Milton Keynes, described as an 'industry first' low carbon facility that will showcase net zero equipment and provide a hire range for contractors.
More than 120 construction industry representatives were on hand at the opening of the 100,000 sq ft site to see sustainable construction equipment demonstrated by Speedy's suppliers including Hilti, Milwaukee and Generac.
The centre will feature electric, solar and hydrogen powered technologies and adds to the list of larger new regional service centres launched in the past 12 months, including sites in Aberdeen and Edinburgh.
All commercial vehicles operating out of the facility will be electric or fuelled by hydrotreated vegetable oil (HVO). The centre is powered by 670 solar panels and utilises energy efficient lighting and climate control technology. It also features a wellbeing and wildflower garden, an 18-metre living wall and beehives made from repurposed hard hats.
Russell Down, chief executive at Speedy, said, "Our new Milton Keynes facility represents the gold standard in decarbonised construction hire. This first-of-its-kind facility showcases to industry the innovation that's driving forward the development of new sustainable technologies, while acting as a blueprint for how we'll minimise the environmental impact of our hire centres.
"Customers are increasingly scrutinising the sustainability of their supply chains to meet growing demand for low-carbon construction projects. We recognise as a key intermediary our responsibility to enable this transformation, which is why we're investing millions of pounds across the business to expand our range of eco products, to decarbonise our delivery fleet, and to lower the environmental impact of our facilities."