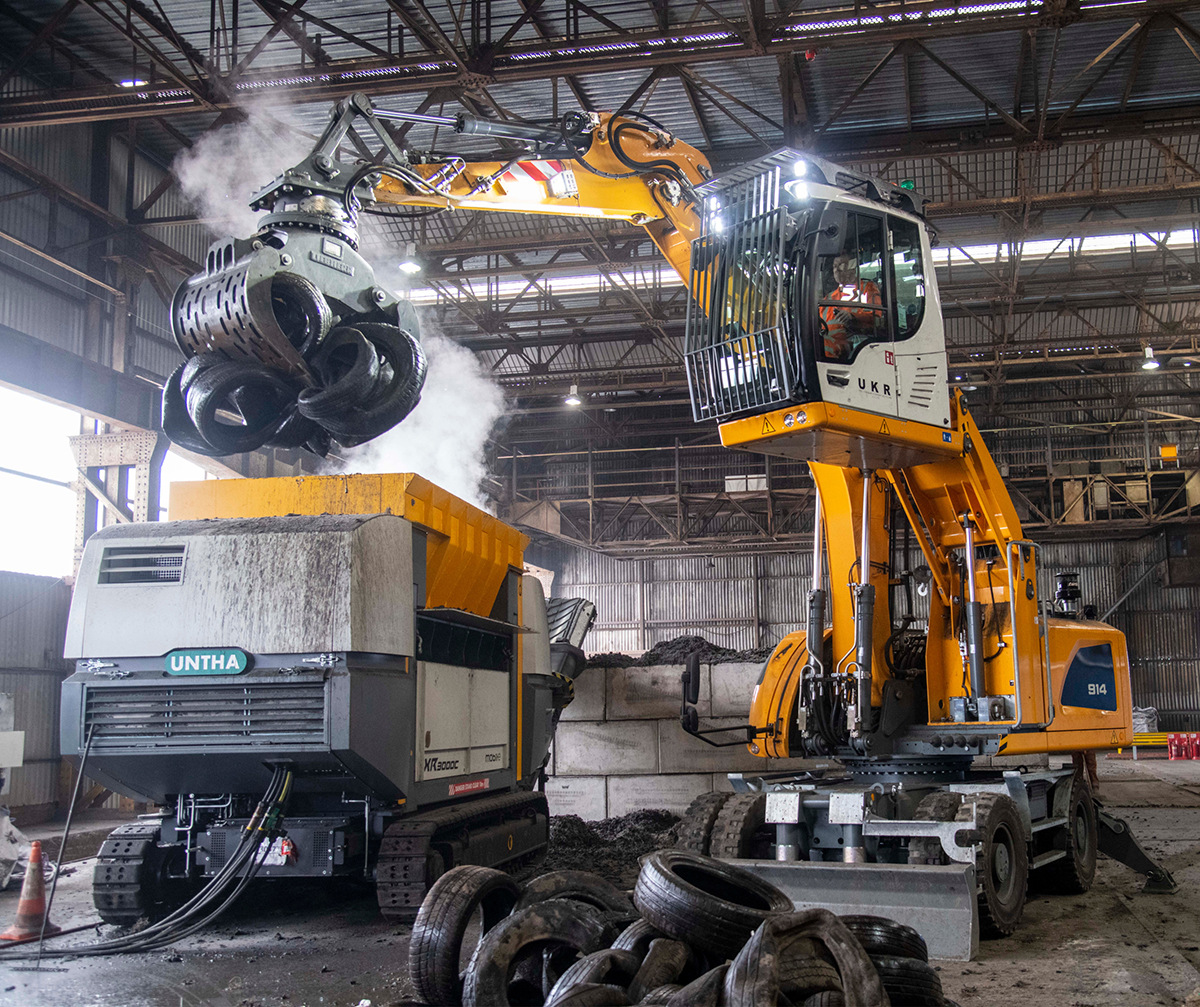 A Liebherr material handler has been bought to help a biotech company handle a crucial aspect of its tyre recycling process in Motherwell.
UKR specialises in recycling tyres by shredding them and separating the materials. The waste is transformed into various products including a Tyre Derived Fuel (TDF).
The company recently opened a facility in Motherwell and added the A 914 handler to cope with an increasing volume of loads. The machine has been joined by an L 538 loading shovel supplied by Liebherr Rental.
The A 914 has an FPT 4-cylinder diesel engine delivering 143hp and sits on a pair of heavy-duty 32t-rated drive axles. Liebherr explained a front blade and rear, independently controlled stabilisers ensure the machine remains stable on uneven surfaces while a hydraulic rising cab means the operator can have an eye-level view more than 5m from ground level.
UKR opted for a mono boom. "We are not using the machine to stockpile material or load any outgoing vehicles," said site manager Alex Torrance. "The mono boom option allows the Liebherr to undertake the most important job we have on the site and that is simply to load the material into the Untha shredder – something it does very effectively."
At the conveyor end of the shredder, processed rubber is stockpiled and loaded by the L 538. "We have taken the loader to increase our material handling capacity as our original machine was a little small to effectively and safely load the high-sided tippers coming to site," Alex Torrance added. "Just like the A 914, Liebherr has been able to supply us with a very capable and ideally specified machine which meets our production and safety requirements exactly."