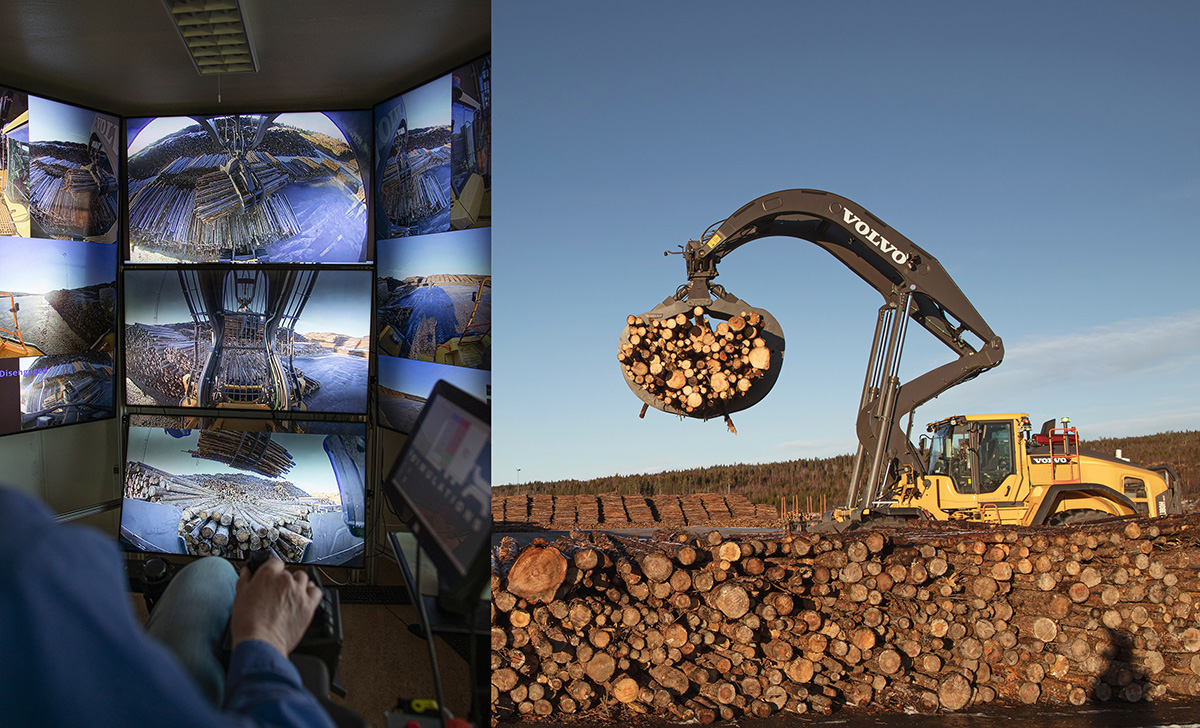 VOLVO Construction Equipment has announced it is the first in the world to trial a remote-controlled high-lift wheel loader over a 5G network in a forestry application. The aim, the manufacturer revealed, is to develop safer, more productive timber processes and explore the potential for automation.
The research project Remote Timber is a collaboration between Volvo CE and the telecom operator, timber and paper manufacturer SCA, Mid University Sweden, Skogforsk, and Biometria.
Tests at SCA's timber terminal in Torsboda are said to have demonstrated that it is possible to tele-operate a Volvo L180 High-lift wheel loader from hundreds of kilometres away. By using a closed 5G network, Volvo explained that low latency has proven to be an advantage, allowing operators to perform the process of picking, loading and organising logs remotely.
Volvo added that tele-operated forestry is expected to deliver improved productivity and safety by allowing one operator to work across multiple – and sometimes isolated – sites, while removing them from potentially hazardous environments.
Christian Spjutare, advanced engineering program manager at Volvo CE, said, "We expect tele-operation to open up far greater opportunities for operators than is currently available. Sometimes it can be difficult to hire people in timber terminals because of their remote locations. But tele-operation allows people to work from any location, no matter the distance, making it a more desirable work setting, with the added advantage of more efficient and sustainable work logistics."