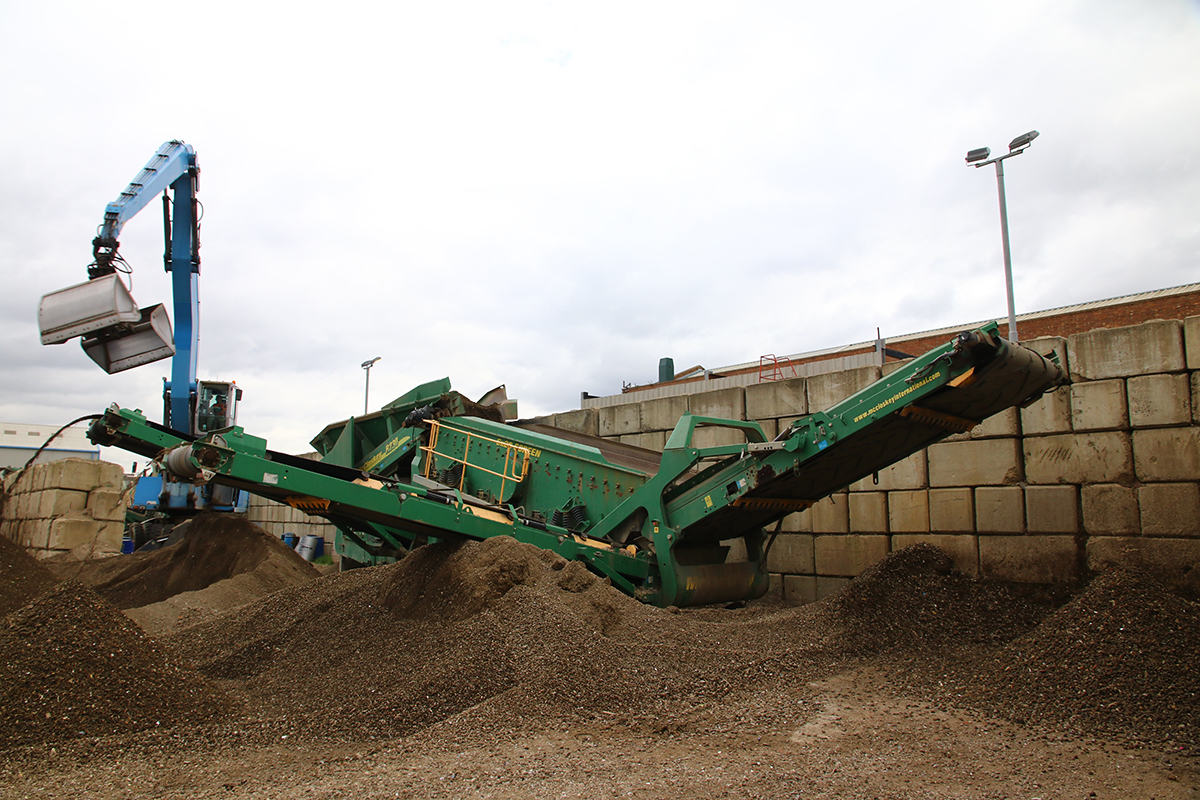 McCloskey Equipment's Tim Watson explains how one London company is  'pushing the envelope' on sustainable aggregates
ACCORDING to the British Marine Aggregate Producers Association, every person in Britain indirectly generates demand for three tonnes of aggregates every year. To maintain and develop the built environment in which we live, Britain requires around 200 million tonnes of aggregates annually.
Many efforts are made to reduce the impact this vast demand has on the environment. Using mobile machines to process material on site, rather than moving tonnes of materials to a processing plant, reduces the carbon emissions of logistics. Rather than material travelling three journeys, from source to plant to destination, it needs only be moved once.
Recycling materials also has a huge impact; where construction and demolition waste was just that, it can now be crushed, screened, washed and processed into recycled, useable product. Not only is this reducing waste, but it also cuts the demand for virgin and primary materials.
Today, the practice of recycling materials on site is commonplace across the UK, however one company is pushing the envelope to create more products from recycled materials in one of the world's most challenging environments.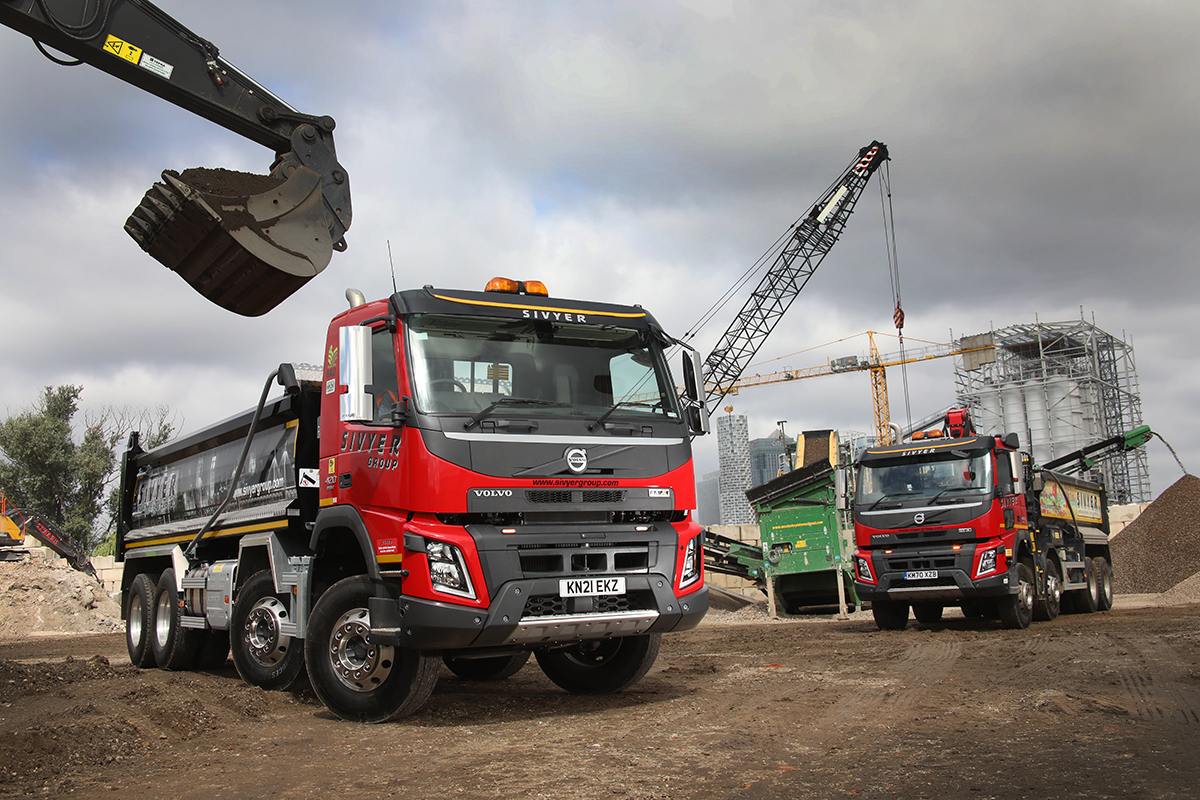 The forefront of sustainable aggregate production
H Sivyer Transport Limited – or Sivyers as it is widely known – is the largest muck away company in London. Every day, more than 200 people and 130 tipper grab lorries service the capital's material collection and disposal needs. Each year, the company moves 1.5 million tonnes of demolition and construction waste, with an annual turnover of £40 million.
The business operates in one of the world's most hostile and demanding locations – London is a unique mix of tight regulations, emission limits, logistical bottlenecks, ever increasing traffic and strict environmental standards. Despite this, they are at the forefront of sustainable aggregate production. Sivyer managing director, Simon Sivyer, explained how the company is creating a cleaner, greener future in the country's capital.
"Over the last 18 months, the environment – specifically, the impact a project or process can have on the environment – has become a focal point," opened Simon. "It's always been important, but I've seen it climb the priority ladder to become a prominent feature for every customer. Not only do we, as a company, have a huge responsibility in this, but we also have one of the best opportunities to make a positive impact.
"The demand here is huge, but we are doing more than just your usual recycled aggregates. We still offer your 6F5, Type 1, Shingles, etc, but we have invested heavily to develop processes which enable us to make any British Standard aggregate from recovered material."
This alone is an impressive statement; British Standards are strictly controlled and many BSI aggregates are rarely made with anything other than virgin or primary material. Few can achieve the required standard with recycled product, yet Simon and his team have done just that in the country's capital.
Simon continued, "The upstream benefit is massive. If every project in London used primary materials, we'd have thousands of lorries travelling hundreds of miles in and out of the city every single day. These products can now be produced locally, using local materials that are being recycled right here in the capital. Just in the logistics, the embodied carbon saving is huge.
"This also reduces the demand for virgin materials. For example, much of the drainage shingle used here in London is dredged from the North Sea. Now, contractors can choose a recycled product that meets the same standards, without negatively impacting the environment by transporting a raw material dredged from the seabed.
"We have our own research and development facility, and have developed our own processes to deliver materials that meet every required standard, including BSI and RAP Quality Protocols. We are rigorous with our testing; Sivyers is a fourth generation family business with a long-standing reputation for quality. Every stone we sell must uphold that."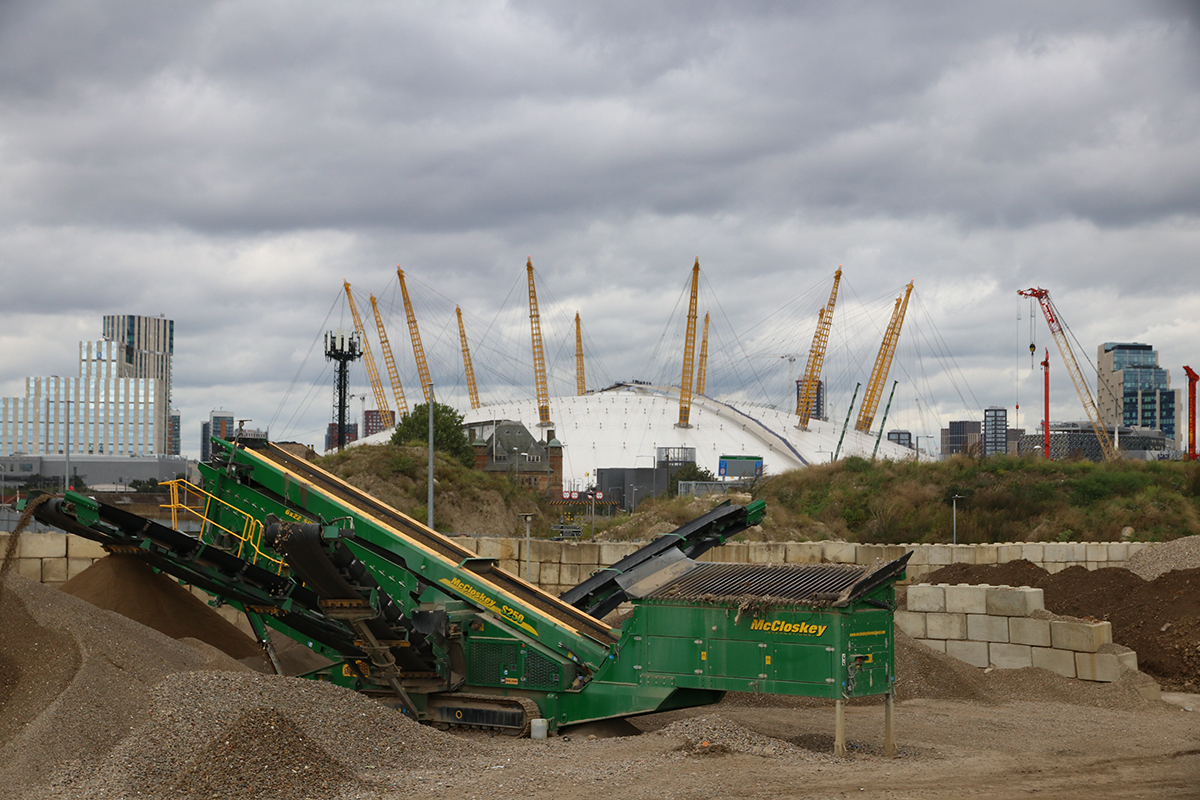 McCloskey machines; the muscle of the operation
Processing material are several McCloskey screeners, including three R230 High Energy Screeners, an S250 Screener – one the largest track mobile screeners in the world – and a tracked 621 Trommel, all supplied by McCloskey Equipment.
McCloskey boasts more than 35 years' experience with Trommels – it was the company's first line of products in the 1980s. Today, McCloskey is the world's leading trommel manufacturer, having pioneered trommel design and innovation for more than three decades.
The 621 Trommel is perfectly suited to Sivyer's operations, with a world-wide reputation of proven reliability in construction and demolition waste, topsoil, compost, waste recycling, as well as many other large screening applications.
Also supporting operations are three McCloskey R230 Screeners. As one of the most robust, durable and powerful heavy-duty mobile screeners at work around the world today, the R230 provides uncompromised production levels across even the most heavy-duty scalping operations.
Sivyer directly benefit from the performance of these High Energy Screeners; these three machines deliver the required high-volume outputs of the company's vast operations, whilst reliably creating high-quality screened product, all delivered with the maximum efficiency.
Completing Sivyer's operations is the McCloskey S250 Triple Deck Screener, a machine that raises industry standards to deliver truly outstanding results, both with throughput and quality.
As one of the largest track mobile screeners in the world, more true screening area is offered from the machine's 22ft triple deck, high energy screen. This class leading screening area, along with its high energy screening action, ensures the McCloskey S250 used by Sivyer provides the very best aggregate from an uncompromised material screening process.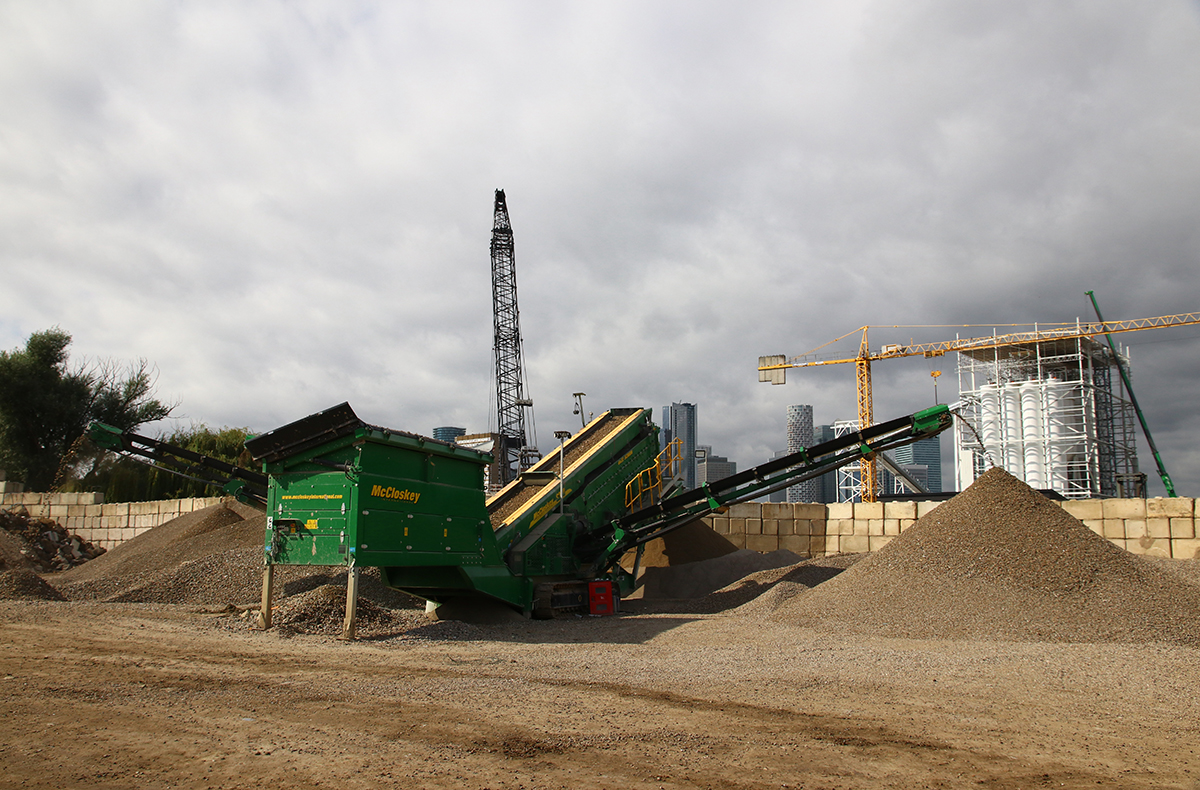 Support from McCloskey Equipment
Sivyer has worked closely with McCloskey Equipment throughout the development of their materials catalogue, utilising their collective knowledge from the materials' processing and recycling industry.
"McCloskey machines offer fantastic performance; the quality of the product speaks for itself, with each running efficiently. I've worked with McCloskey Equipment for several years and they've always delivered, whether it's been a routine service for a machine, or a bespoke addition for one of our specialist processes. By combining our vision and R&D facilities with McCloskey Equipment's knowledge and experience, we've been able to achieve something truly remarkable."
"This is personally important"
Leading the company his great-grandfather, George Hutchings, established will always be personal for Simon Sivyer, and the impact his business and customers have on the environment is part of that.
"This is personally important to me because it directly impacts the environment in which I live. I'm proud that, as a company, we have created sustainable, affordable options for the benefit of our customers and the environment. This is a big step forward in construction, one I hope others will follow.
"Waste is complex, often a soup of mixed materials which, once upon a time, may not have been processed as it should. I'm sure there are still some companies out there still doing this now, but Sivyers is not one of them. We take our responsibility very seriously and share a passion for high standards. When a customer works with us, they can trust Sivyers to fully manage their responsibilities, and rely on our quality service, whether we are first on site to clear waste or delivering the final load of fully-recycled aggregates."