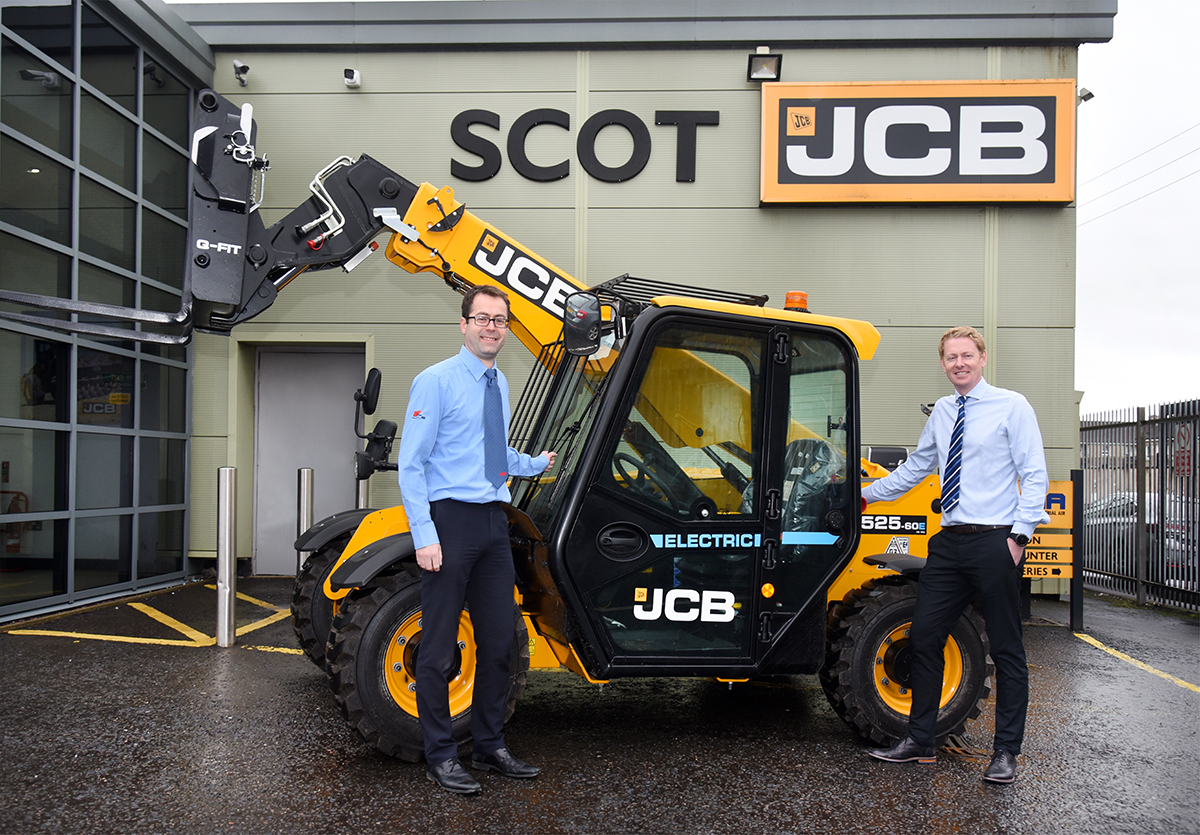 "YOU don't want to be the first in, but you certainly don't want to be the last out."
Those are the words of Mark Anderson, MD North of GAP Group and executive committee member and past president of the Scottish Plant Owners Association (SPOA), on the challenges facing the plant industry on its journey towards a more sustainable and eco-friendly future.
The impending removal of the red diesel subsidy, the expense of greener equipment and fuel solutions, and the overriding pressure on firms to reduce their carbon footprint are all issues at the forefront of many of the industry's key stakeholders right now.
The SPOA is helping its members navigate all of these topics.
Mark told Project Plant that the subject of sustainability has been a 'slow burner' in the Scottish plant sector but is certainly gaining more traction.
"In the hire/rental industry, we will purchase anything that the customer requires, but we do have to balance it with the rate and utilisation," he explained. "And undoubtedly new technology is more expensive."
Mark stressed the importance of communication between sustainability/environmental managers and those with responsibility for procurement and senior teams, stating there is often still a 'bit of a disconnect'.
"The challenge we have is that our members will speak to the sustainability manager, who doesn't then speak to the procurement manager or the MD of the contractor to say: 'If you want to achieve this, this is the availability of equipment, these are the challenges with charging or fuelling it, and this is the cost impact'."
Mark is one of a number of current industry leaders in the Scottish plant sector to have grown up in an era where climate change has been more prominent than in previous generations. He admitted the technology 'isn't quite there' yet to allow all plant businesses to meet ambitious environmental targets but is confident the industry will get there and eventually there will be no option as manufacturers will stop making diesel engines at some point.
Mark revealed that some Tier One contractors in Scotland are already asking for Stage V and above machines on projects but, as of yet, none are mandating electric or other sources.
"They're saying pick the best in class, environmentally-wise and output, but then supply chain availability is sparse to say the least," Mark added.
GAP has publicly outlined its commitment to become net zero by 2040 and has invested in products such as eco-friendly welfare units, electric machines, and solar lights.
"One of the interesting things is that because we're self-operated, burning fuel in the machines isn't our carbon output – it's our customers' carbon output," Mark stated. "So, the guys on the SPOA who run operated plant have a far greater challenge actually than the non-operated.
"We've brought electric vehicles into our fleet. We're only buying Stage V. We've said that HVO fuel can be run in all our engines. That has the majority of manufacturers backing, but not all. We're standing by it because we did a two-year test of HVO on our business in Jersey. We received excellent feedback. We didn't get clogged filters. It just ran better. We've got some quite good stats on that."
As part of the UK Government's environmental strategy, from April 2022 the red diesel subsidy currently available to construction businesses will be removed. Guidance has been issued clarifying that firms won't need to drain tanks on day one. As long as you can show that you haven't purchased any red diesel after the end of March, that will be sufficient.
However, Mark explained that one aspect of the move which is creating challenges is the fact the red diesel subsidy will still apply to machinery involved in agriculture – and there is a natural crossover for some SPOA members.
"The answer to that one, which doesn't sit well with our members and is completely impractical, is that the guidance says that you should either drain the tanks between exempt and non-exempt purposes or you buy two machines. Some agricultural machines can cost £160,000, so you're not going to buy two of them. If you were running a hire business and are also involved in agriculture, they're suggesting you have to run it all on white diesel. But how are you going to compete against the farmer who just runs on red?"
A further concern is the potential for white diesel to be more attractive to thieves than red diesel. This could result in increased security costs.
Mark isn't anticipating an introduction of a subsidy to incentivise businesses to use HVO – not least because everyone will then want to put it in their cars and there isn't enough supply.
"We need to encourage our customers about the environmental benefits to pay that little bit extra," he said. "You get silly scenarios where if you run a Stage III engine on HVO and a Stage V on regular red diesel or white diesel, I think in some engine manufacturers – particularly in the generator market – you're better running the Stage III with HVO. It just gets very complicated."
A further issue is that for the larger machines that many SPOA members run, there isn't a definite solution yet. While hybrid, battery and hydrogen are all being discussed, there isn't yet the availability of production.
The interview with Mark took place at Scot JCB's Glasgow HQ, where GAP's first electric telehandler was located.
Iain Bryant, joint MD of Scot JCB, said that for them as a dealer, the availability of more sustainable products has been a 'huge plus'.
"It is, as Mark said, a slow burn but it's the direction of travel we're going in," he added. "You can't stop it."
JCB recently announced plans to invest £100 million on a project to produce 'super-efficient' hydrogen engines, with the manufacturer targeting the end of next year for the first machines in the range to be available for sale to customers.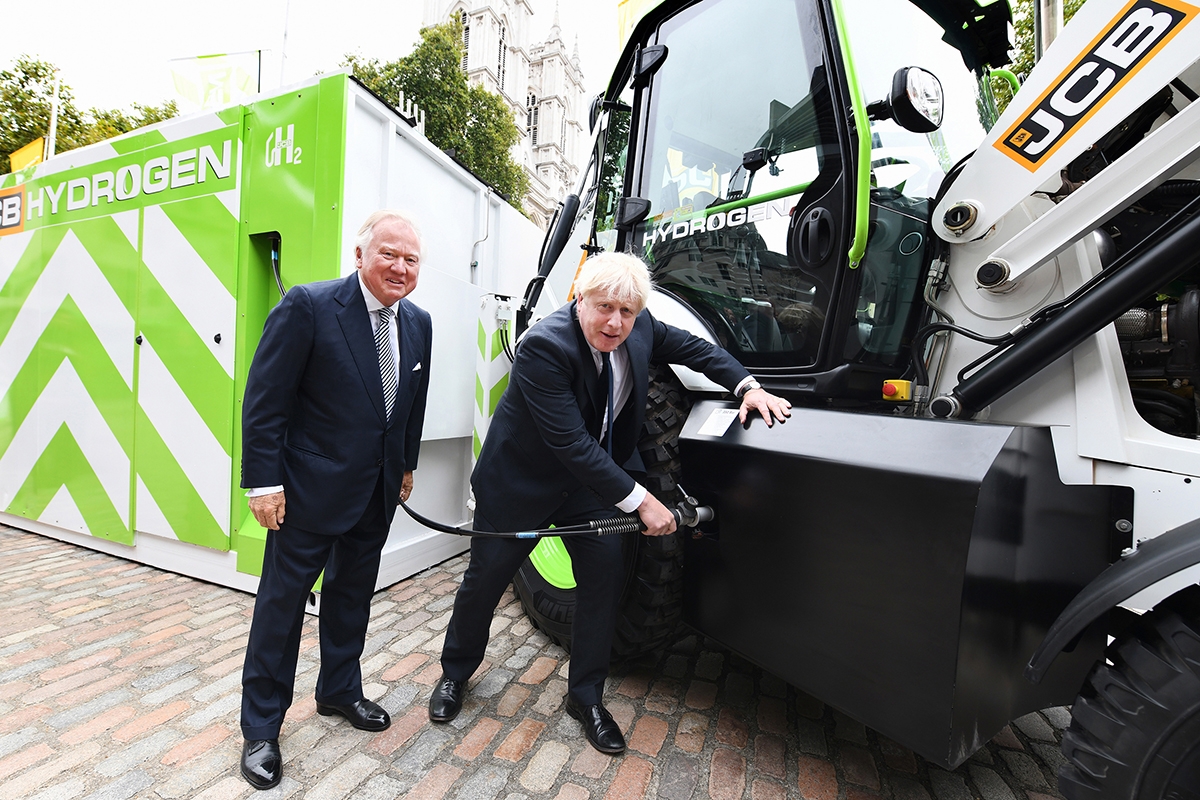 "Batteries do not suit larger equipment, so they've (JCB) looked at hydrogen," Iain added. "You have green and blue hydrogen. There's lots of investment. It's in its infancy but I think in a couple of years, or three years' time, it will be really interesting to see what the (hydrogen) supply network is like. Could you go into GAP or hire a Loadall and they drop off the hydrogen tank on the site?"
One benefit of hydrogen over battery is the fact there's no charge time. Mark revealed that will be viewed more positively, though he expects battery technology to improve in the coming years and become smaller, albeit with a cost trade-off.
Iain said feedback from customers on electric equipment has been extremely positive, though he is calling for some of the terminology around the products to be simplified. With regard to the electric telehandler, he said, "The performance is every bit as good as the diesel. I think it takes people a bit of time to get used to the fact there's no noise. All of us need educated. Electric vehicles can daunt people with the terminology – fast chargers and how you charge them on site, kVAs."
Scot JCB's premises are barely three miles from the site of the COP26 climate summit, an event which has helped to focus minds and draw attention to some of the challenges facing the planet.
Mark said businesses which don't embrace the decarbonisation agenda face being left behind and will find it increasingly tough to get access to larger projects.
"There will be more and more projects that say you have to pick the best in class. Lots are doing that right now. Even with more supply in the market, the prices aren't going to drop to where the diesel machines are. There is going to be an increase in costs.
"(But) you can't stop the way we're moving, and it's the right way we're moving."