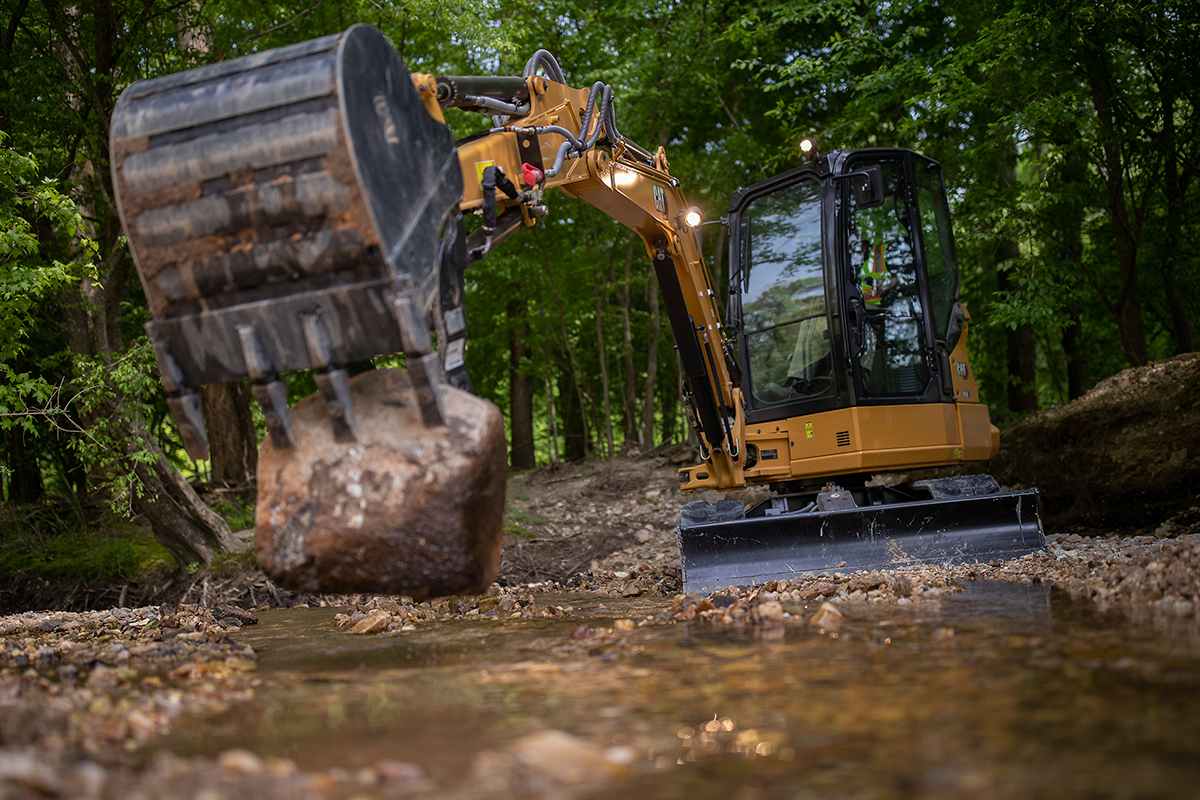 CATERPILLAR has unveiled the new four-tonne Cat 304 and five-tonne Cat 305 CR next generation mini hydraulic excavators.
The manufacturer said the machines deliver more power to the pumps, higher bucket breakout forces, and deeper standard digging depths to increase performance by up to 20% over their E2 series counterparts.
The new models are the final machines to be reengineered to the Cat next generation mini hydraulic excavator line concept.
Built with a reduced radius design, the 304 features a 1,700mm track width, 254mm slimmer than the 304 E2, for more versatility and access to confined spaces. Cat added that the machine's reduced radius allows for greater stability, both 360-degree and when traveling with loads, while its extra counterweight option takes the model to an 'even higher' level of stability.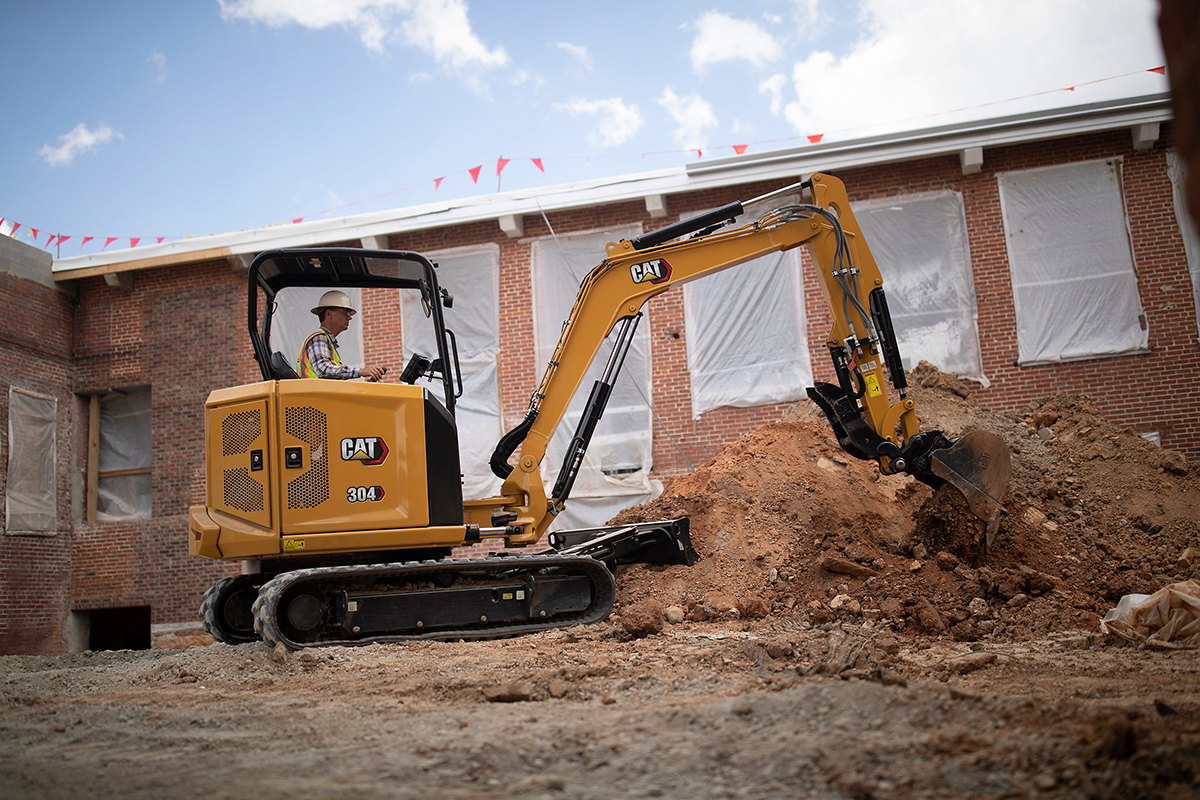 The new engine on the five-tonne class Cat 305 CR is described as delivering nearly 9% greater power to increase machine performance. Hydraulic system improvements provide higher breakout forces to improve digging efficiency in hard rock applications. The model also boasts 140mm deeper dig depths than the 305 E2, while its compact radius swing reduces overhang when working to the side. The machine's 1,980mm track width and new extra counterweight option help to optimise stability and lift performance in confined spaces, Cat revealed.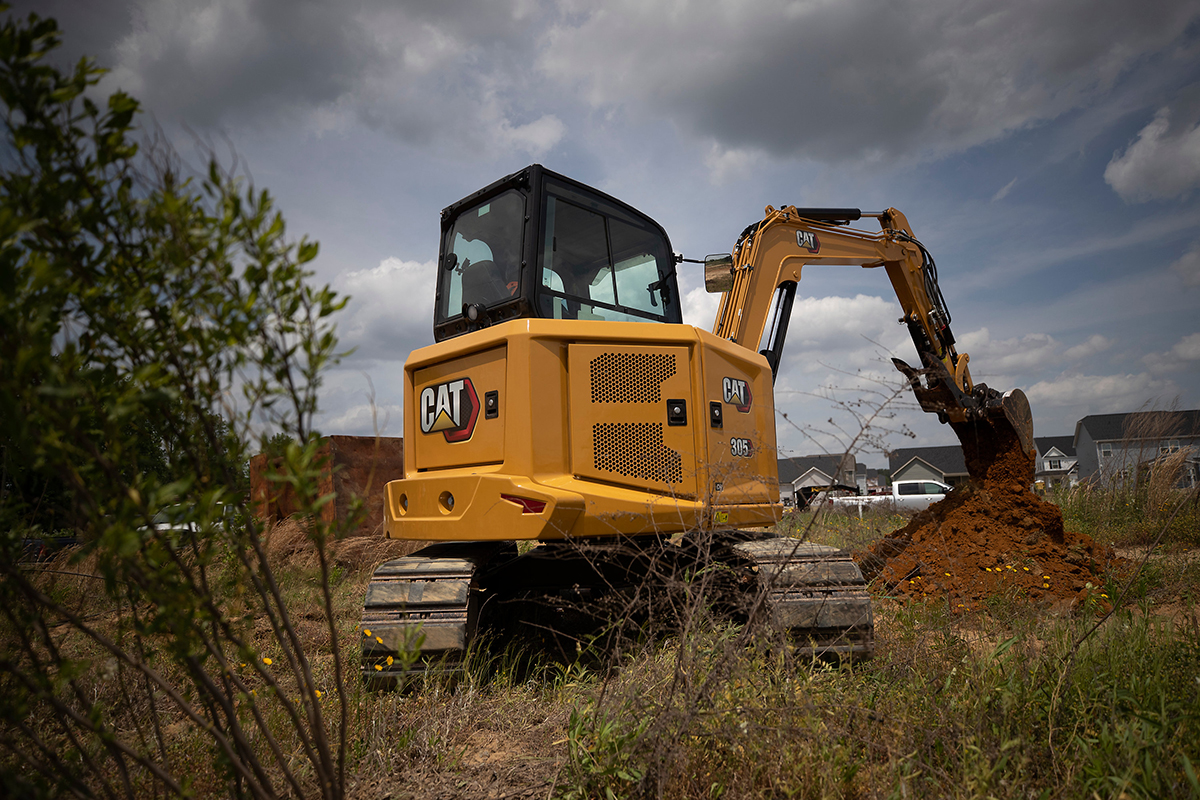 Both models offer an angle dozer blade option to optimise flexibility in backfilling and finish grading applications.
Interchangeable counterweight packages offer the balance between low ground pressure and lifting performance. Their Cat Stick Steer System is said to simplify machine control by allowing operators to switch from conventional lever/foot-pedal steering controls to low-effort joystick operation.
Meeting EU Stage V emission standards, the turbocharged Cat C1.7 Turbo engine delivers higher power than the previous C2.4 engine.
The sealed and pressurised cab enclosure is available with heating and/or air conditioning. A canopy option is available in some regions.
Daily maintenance checks are made from ground level through side doors. Cat said expanded use of common parts throughout the line plus a damage-resistant exterior construction help to reduce parts inventory investment and lower repair costs.