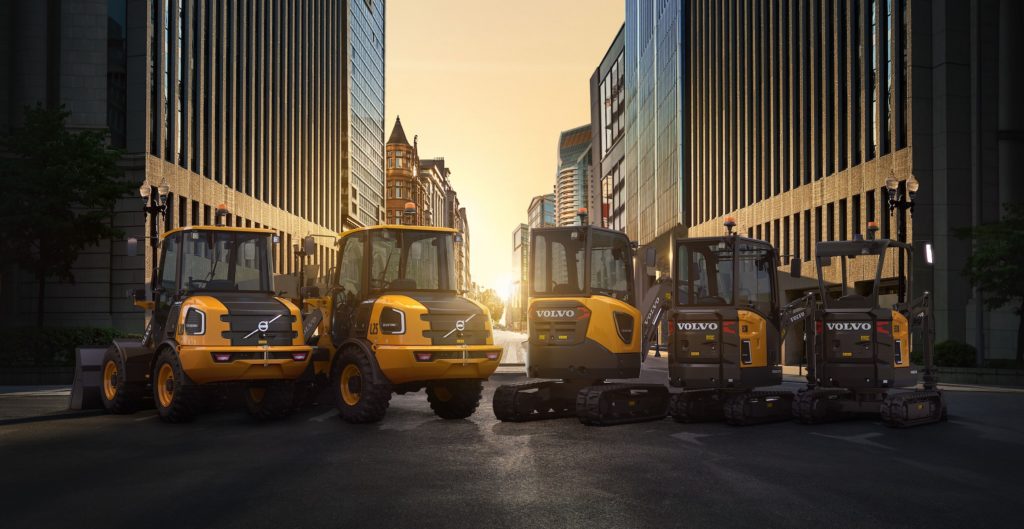 VOLVO is adding three new electric compact machines to the market: the L20 Electric, EC18 Electric and ECR18 Electric.
The new models are available to reserve online for delivery in 2022 and mark the latest step in the manufacturer's aim to reach net zero value chain greenhouse gas emissions by 2040 and to have at least 35% of its total range of vehicles fully electric by 2030.
The L20 Electric compact wheel loader and EC18 Electric and ECR18 Electric compact excavators join the already launched L25 Electric and ECR25 Electric.
The L20 Electric boasts a 1.8-ton payload and a parallel-type linkage, which Volvo said offers 'great visibility over the attachment being used, outstanding lifting height, as well as 100% parallel movements'. Expected to deliver up to six hours of active work per charge, the machine has a choice of battery pack (33kWh or 40kWh).
The 1.8-ton ECR18 Electric delivers an anticipated four hours of active work per charge, depending on the environment and task. The machine benefits from an ultra-short tail radius and is said to have been built with durability in mind – from its high profile counterweight to all-round steel panels and hoses routed inside the boom.
The EC18 Electric, meanwhile, offers a new solution for working in 1.8-ton applications. Its variable undercarriage retracts to less than 1m and expands up to 1.35m, while the machine's design is described as ensuring the right frame corner, swing post and cylinder stay within the tracks' width, resulting in 'maximum' visibility and a reduced risk of damage when working alongside obstacles. This model also offers the option of an enclosed and heated cab.
Melker Jernberg, president of Volvo CE, said, "We are proud to be leading our industry's fight against climate change as the manufacturer with the world's largest range of electric machines. Not only are we delivering real-world solutions for a more sustainable way of working but we are adding further power to our customers' business with the widest possible range of choice to best fit their needs."