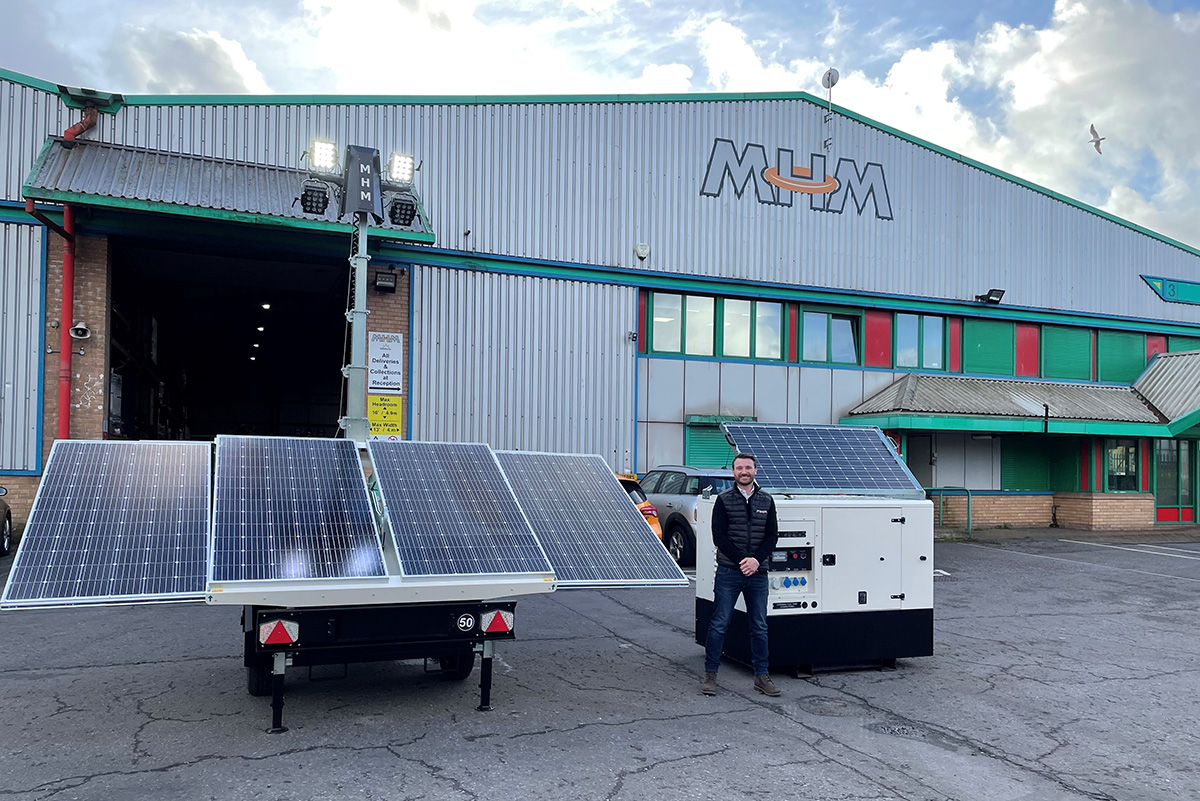 MHM Group has announced it is teaming up with Speedy to showcase emission-reducing hire products at an industry conference led by Balfour Beatty in conjunction with the COP26 climate summit in Glasgow.
At Balfour Beatty's Sustainability Showcase and Digital Innovation Hub event, MHM will be exhibiting equipment including a solar hybrid generator, an automatic stop/start generator, a stand-alone and self-powered solar diesel-free lighting tower, and a 5kVA/ 4kWh battery pack.
MHM has confirmed that all the company's diesel-powered machinery are now fully compatible with HVO fuel, such as Green D+ from Speedy. Using HVO Green D+ fuel is said to be able to reduce CO₂ emissions by up to 90% when likened with fossil-fuel diesel.
MHM Group's MD Mat Llewellyn will be joined by group sales director Brad Ireland, national sales manager David Mallon, and business development manager of Scotland Mike Grant at the event, which will be live-streamed into the COP26 conference.
Brad Ireland said, "MHM are delighted to support this initiative and are proud to be a part of something so important. Addressing climate change is the number one issue for so many industries around the world and everybody needs to make a contribution by reducing their emissions. MHM Group is 100% behind this challenge and will be building on the progress that we have already made to make our company carbon zero by 2025.
"By participating in this event, we hope to raise awareness further within our industry on how, together, we can collaborate on meeting the challenging targets that theGovernment has set out and making a contribution towards climate change."
MHM's partner in this initiative, Speedy, has helped customers reduce carbon emissions for major construction projects across the UK, including HS2.
Speedy's Alan Jones said, "We are thrilled to be teaming up with MHM at such a critical event that recognises the significance of the building and construction industries in reducing global CO2 emissions. We are proud to be working to decarbonise and make the built environment more sustainable."