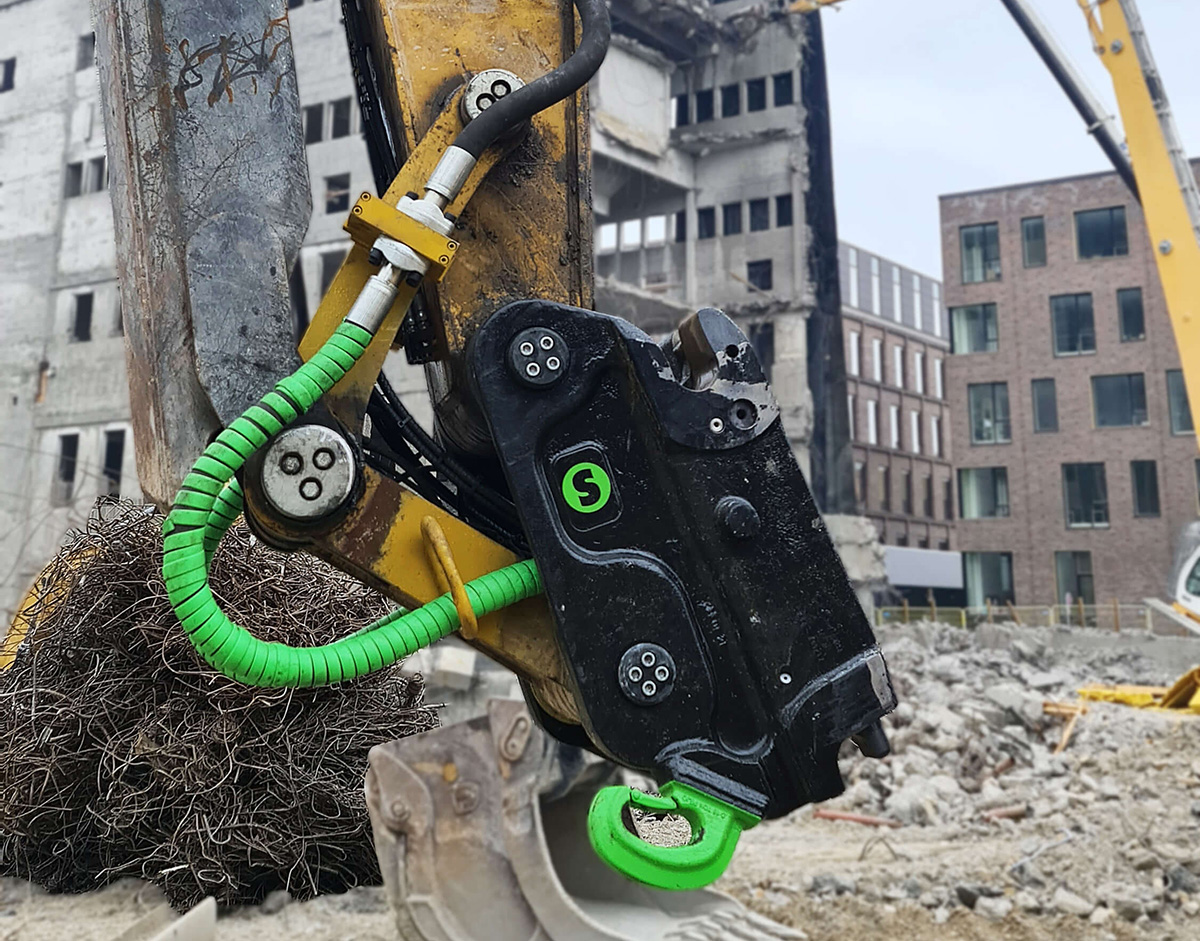 STEELWRIST has announced the launch of the SQ90 – the largest model in the manufacturer's range of SQ Auto Connection quick couplers.
The product is targeted toward excavators up to 70t operating within the demolition industry.
Since the SQ Auto Connection quick coupler launch in 2017, the range has expanded and today includes SQ60, SQ65, SQ70, SQ70/55 and SQ80.
Steelwrist said the SQ couplers are appreciated by customers for the increased safety and ability to change hydraulic powered work tools in seconds without leaving the cab.
Stefan Stockhaus, CEO of Steelwrist AB, said, "The Steelwrist SQ Auto Connection quick couplers have been appreciated by the customers from day one on. In the demolition industry with its frequent work tool changes it is all about using the right tool for the right job at the right time.
"SQ allows operator and machine to work continuously at all times and work safety increases when operators can easily change and use the best tool for the job."