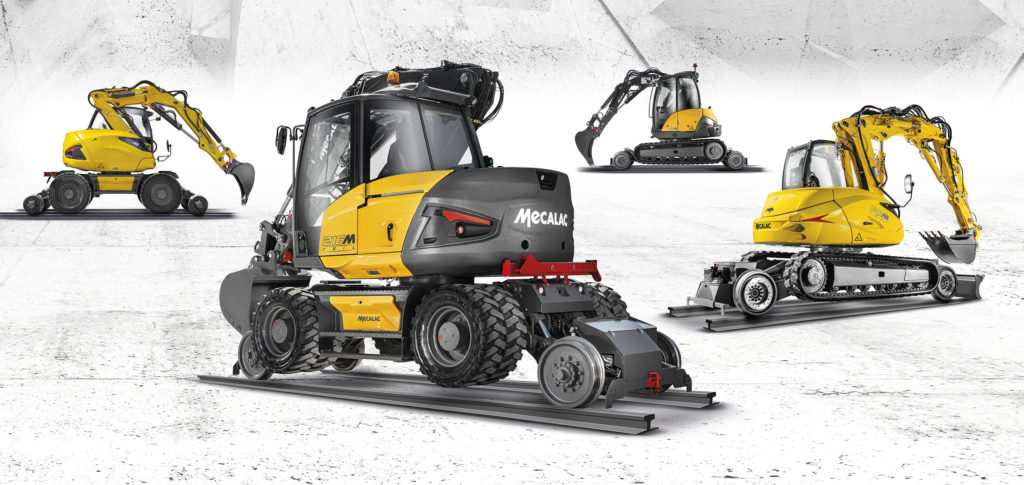 MECALAC is introducing a new range of products for the rail sector.
The MRail-Series comprises of four models: two rail-road excavators on tracks, the 106MRail and 136MRail (from 10 to 13t), and two on wheels, the 156MRail and 216MRail (from 15 to 21t).
The 106MRail is the smallest in the range, featuring a two-piece boom with offset as standard. The 136MRail can be fitted with a pneumatic system for rail trailers and rail car brakes. The 156MRail and 216MRail excavators are based on the Mecalac MWR concept. They provide solutions for all types of tracks and, according to Mecalac, boast a 'high degree' of freedom of movement, especially when moving the boom under height constraints.
The machines will be officially launched at the IAF international trade fair in Münster, Germany, next summer.