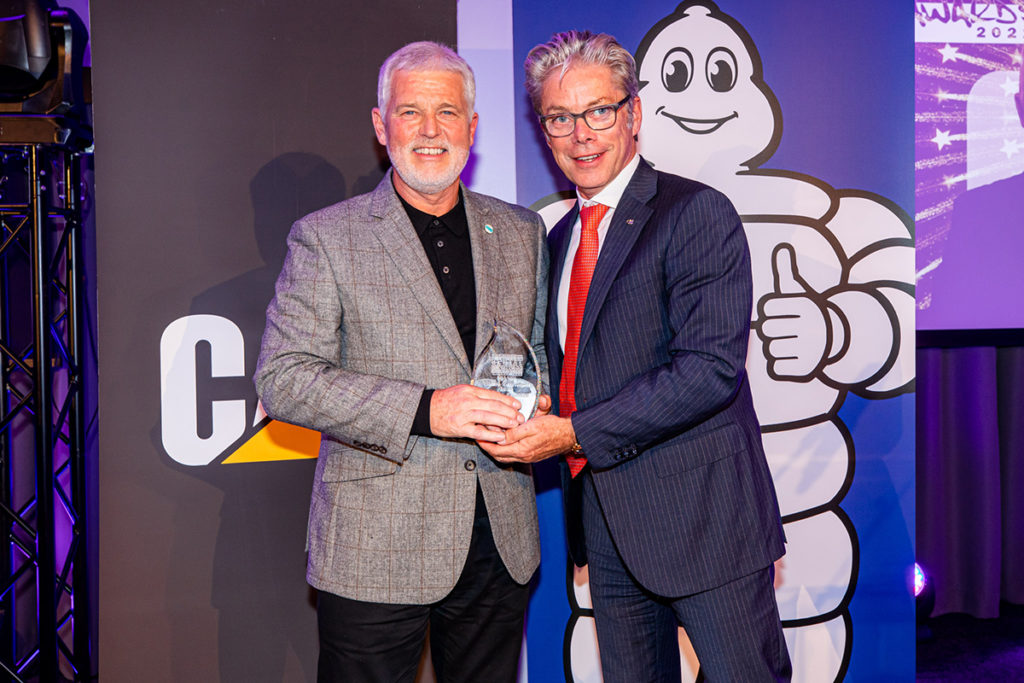 FORMER CEO of Hire Association Europe (HAE) and Event Hire Association (EHA), Graham Arundell, has been presented with a Lifetime Achievement Award at the 2021 European Rental Association Awards.
Graham led the association for 13 years until his recent retirement, which he put on hold to support the organisation and industry during the pandemic.
The judges said: "Graham's impact since he joined HAE in 2007 has been remarkable. He strengthened the association, added services and launched a dedicated events association. He also remained committed to an open and international approach, embracing the Global Rental Alliance and supporting the ERA's activities."
HAE EHA's board of directors commented, "Graham has made a significant contribution during his career within the equipment and event hire industry. He has played an active role in the European Rental Alliance over many years, and supported the sector through the Global Rental Alliance.
"When he joined, he began the process of restructuring the association. His first major challenge was to steady the business through the global financial recession in 2008. Working with the board and a range of stakeholders he put members first, developing key relationships within the industry.
"Through his inclusive leadership he's increased membership, driven more commerciality within the association, through supporting the development of businesses within the equipment and event hire, and given the sector a voice within the government and market as a whole."