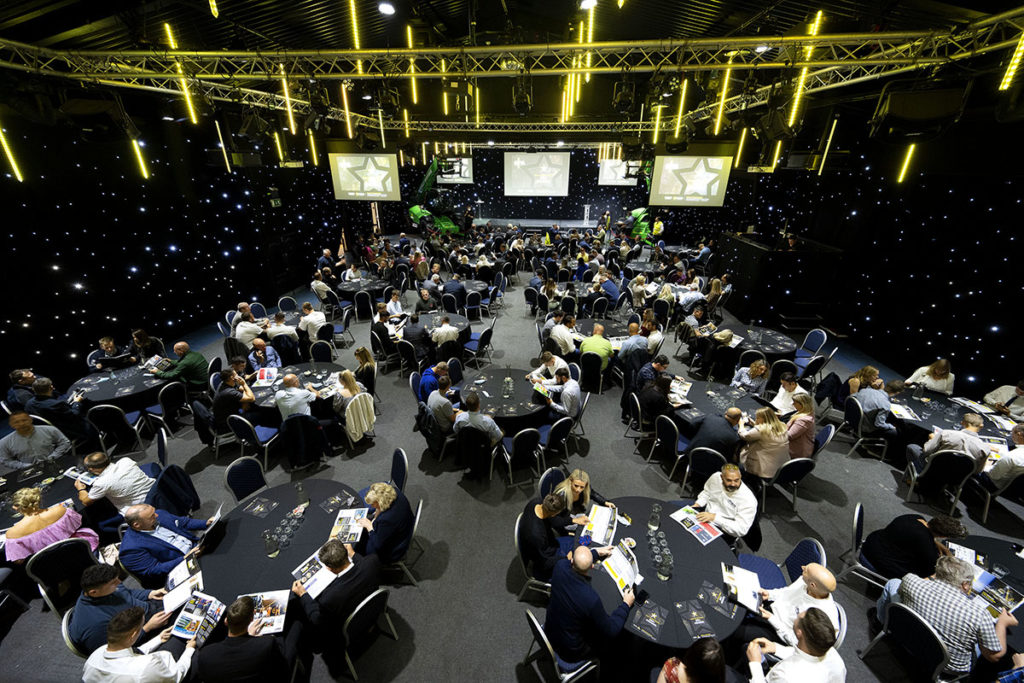 THE winners of the Construction Plant-hire Association's (CPA) Stars of the Future Awards have been announced.
In one of the industry's first live events following the pandemic, over 220 people attended the ceremony at the Heart of England Conference and Events Centre near Coventry.
Despite the Covid-related challenges of the past year, the CPA received almost 70 nominations for Stars of the Future – one of the highest ever entry figures.
In Scotland, the Plant Mechanic of the Year Award went to Calum MacKenzie (A & L Stronach, NCC Scotland), while Jay Whitefield (GAP Group, NCC Scotland) was Highly Commended.
The Plant Technician of the Year accolade for Scotland went to Angus MacDonald (Briggs Equipment, NSCG Stafford College), while Regan Dunn (Brandon Hire Station, Myerscough College) was Highly Commended.
CPA chief executive Kevin Minton said, "The standard of entries for Stars of the Future this year was exceptional and we were delighted to welcome the nominees and winners to the awards ceremony and congratulate them in person. The judges really had a difficult task choosing the winners, and it was reassuring to see that the future of the construction plant sector really is in safe hands."
The awards are designed to recognise and reward the best apprentices and trainees in the plant hire industry.
This year, Stars of the Future had a two-tier judging process, featuring both the CPA selection panel and a panel of external judges who decided the eventual winners of each category.
The external judging panel included Martyn Price MBE (O'Halloran & O'Brien), Kirsty Archbold-Laming (Southern Hoist Services), Graham Black (Earthmovers magazine), Siôn Morgan Jones (ACOP Group), Katie Kelleher (Select Plant Hire), Gary Barnes (Costain), Leigh Sparrow (Vertikal Press), and Arran Willis (Liebherr).
Prizes included snap-on tool kits, training courses, iPads, vouchers and a trip to Germany to visit a Liebherr crane manufacturing plant.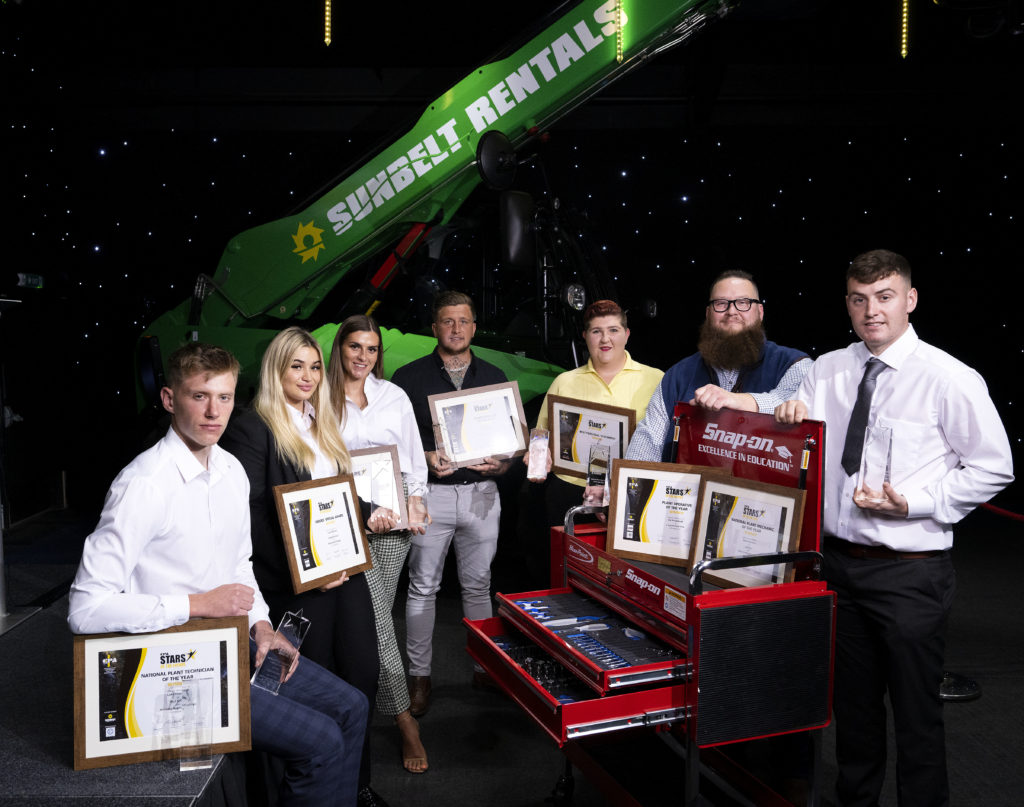 The complete list of Stars of the Future 2021 winners is as follows:
Plant Mechanic of the Year – North
Ben Thomas, Brandon Hire Station, Myerscough College – Winner
George Johnson, Bachy Soletanche, Reaseheath College – Highly Commended
Jake Dyer, Warwick Ward Machinery, Askham Bryan College – Highly Commended
Plant Mechanic of the Year – Midlands
Jason Pritchard, Focus Environmental/Edg-Tec, NSCG Stafford College – Winner
Kyle Pollard, UK Tool Hire, NCC East – Highly Commended
Plant Mechanic of the Year – South
Dean Johnston, Liebherr, NSCG Stafford College – Winner
Billy Mitchell, AmeyBriggs, Wiltshire College – Highly Commended
Michael Coulson, Sunbelt Rentals, Reaseheath College – Highly Commended
Plant Mechanic of the Year – Wales
Lochlan Lewis, Fitzgerald Plant Services, Bridgend College – Winner
Plant Mechanic of the Year – Scotland
Calum MacKenzie, A & L Stronach, NCC Scotland – Winner
Jay Whitefield, GAP Group, NCC Scotland – Highly Commended
Plant Technician of the Year – North
Thomas Sealeaf, Brandon Hire Station, Myerscough College – Winner
Jack Martin, Asphalt Grid Systems, Reaseheath College – Highly Commended
Steven Behn, SMT GB, Reaseheath College – Highly Commended
Plant Technician of the Year – Midlands
Tom Willgoose, Traction Equipment (Stafford), NSCG Stafford College – Winner
Jack Coupland, Babcock International, NCC East – Highly Commended
Tyler Pearson, Wirtgen, NCC East – Highly Commended
Plant Technician of the Year – South
Luke Thornton, GGR Group, Activate Apprenticeships – Winner
Beth Doel, HSS, Reaseheath College – Highly Commended
Oliver Vickery, GAP Group, Bridgend College – Highly Commended
Plant Technician of the Year – Scotland
Angus MacDonald, Briggs Equipment, NSCG Stafford College – Winner
Regan Dunn, Brandon Hire Station, Myerscough College – Highly Commended
National Plant Mechanic of the Year (Level 2)
Dean Johnston, Liebherr, NSCG Stafford College – Winner
Jason Pritchard, Focus Environmental/Edg-Tec, NSCG Stafford College – Highly Commended
Lochlan Lewis, Fitzgerald Plant Services, Bridgend College – Highly Commended
National Plant Technician of the Year (Level 3)
Luke Thornton, GGR Group, Activate Apprenticeships – Winner
Tom Willgoose, Traction Equipment (Stafford), NSCG Stafford College – Highly Commended
Plant Operative of the Year
Jim Baraclough, L Lynch Plant Hire – Winner
Sid Verrill, L Lynch Plant Hire – Highly Commended
Plant Installer of the Year
Liam Basson, Falcon Tower Crane Services – Winner
Danny Walden, L Lynch Plant Hire – Highly Commended
Hire Controller of the Year
Amy Wicks, L Lynch Plant Hire – Winner
Lucy Adams, GAP Group – Highly Commended
College of the Year
Askham Bryan College – Winner
Reaseheath College – Highly Commended
Best Personal Statement Award
Beth Doel, HSS, Reaseheath College – Winner
Young Business of the Year Award
Grasmere Plant Hire – Winner, Owner: Joseph Rollitt
Judges' Special Award
Lucy O'Rourke, Sunbelt Rentals, Reaseheath College – Winner