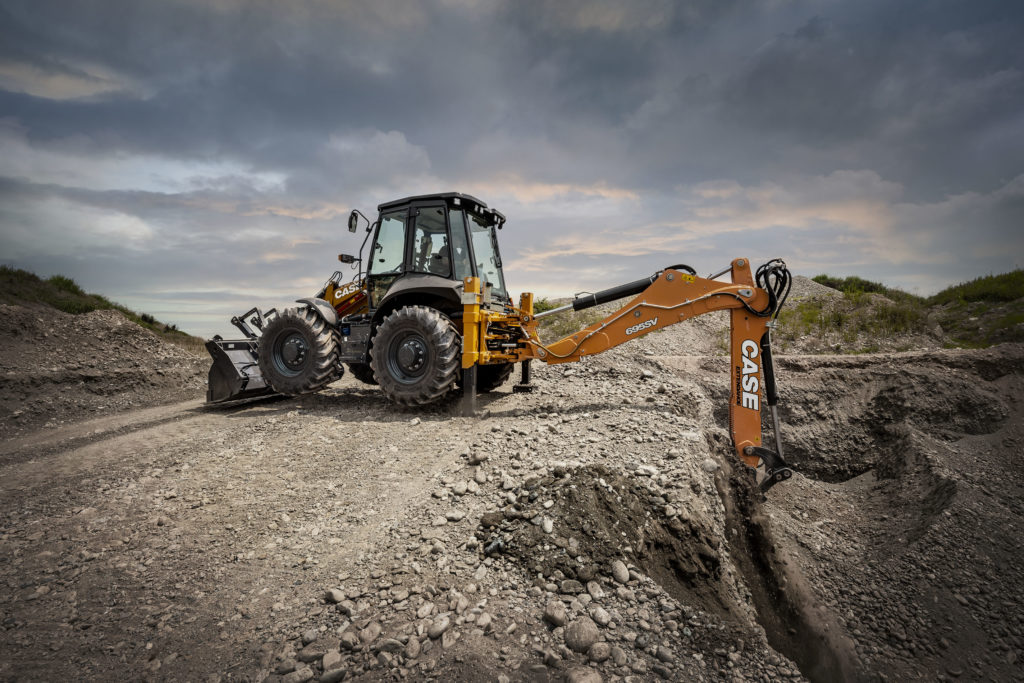 CASE Construction Equipment has unveiled the new backhoe loader SV Series, featuring an expanded cab and new Stage V engine.
"The new backhoe loader SV Series is the highest performing, most productive, fuel efficient and reliable backhoe loader available," said Egidio Galano, product management director, CASE Construction Equipment, Europe. "We have totally re-engineered the cab for optimal operator comfort, introduced an FPT-designed Stage V engine with significant emissions savings whilst maintaining performance, and unique features such as the integrated quick coupler still being part of the best-in-class specification."
The redesigned and restyled cab is wider,  while the left-hand cab console redesign places the wiper tank beneath one of the new open tray storage units, which the manufacturer said enables 'convenient' refills via the left-hand door.
"Comfortable operators are productive operators, and the new backhoe loader SV Series has many improvements that add up to big productivity gains," Galano explained. "A relocated parking brake, new speedometer option, regrouped switches on the right-hand console, new integrated F-N-R switch in the loader control lever on the Power Shift model, new joystick roller switch for extending dipper operation and relocated stabiliser levers all add up to time savings."
Safety features include new rear side glasses, a 3db in-cab noise reduction to 74db, and relocating the horn switch onto the left gear shifter on Power Shift units for easier and quicker accessibility in case of emergency.
The loaders are powered by a new F36 Stage V engine. CASE explained that FPT has developed a specific after-treatment optimised for compact equipment. Compact High Efficiency SCR2 (Hi-eSCR2) is designed for applications with working cycles that typically generate low exhaust temperatures and include frequent stop and go cycles.
Galano added, "This latest SV series from CASE follows over 60 years of innovation that has earned all CASE backhoe loaders their unofficial name of The King. CASE manufactured the first ever factory integrated backhoe loader in 1957, closely followed by the first diesel powered model in 1959. Many more firsts followed with ride control, powershift transmission and the uniquely flexible integrated quick coupler, a major feature even in today's models.
"The game-changing features in the backhoe loader SV series have been driven by our customers and dealers, alongside the core values of hands-on problem solving that provides reliable solutions and builds communities. When choosing the SV series, our customers will discover new ways of working built on trust, high performance, comfort and cost reductions."