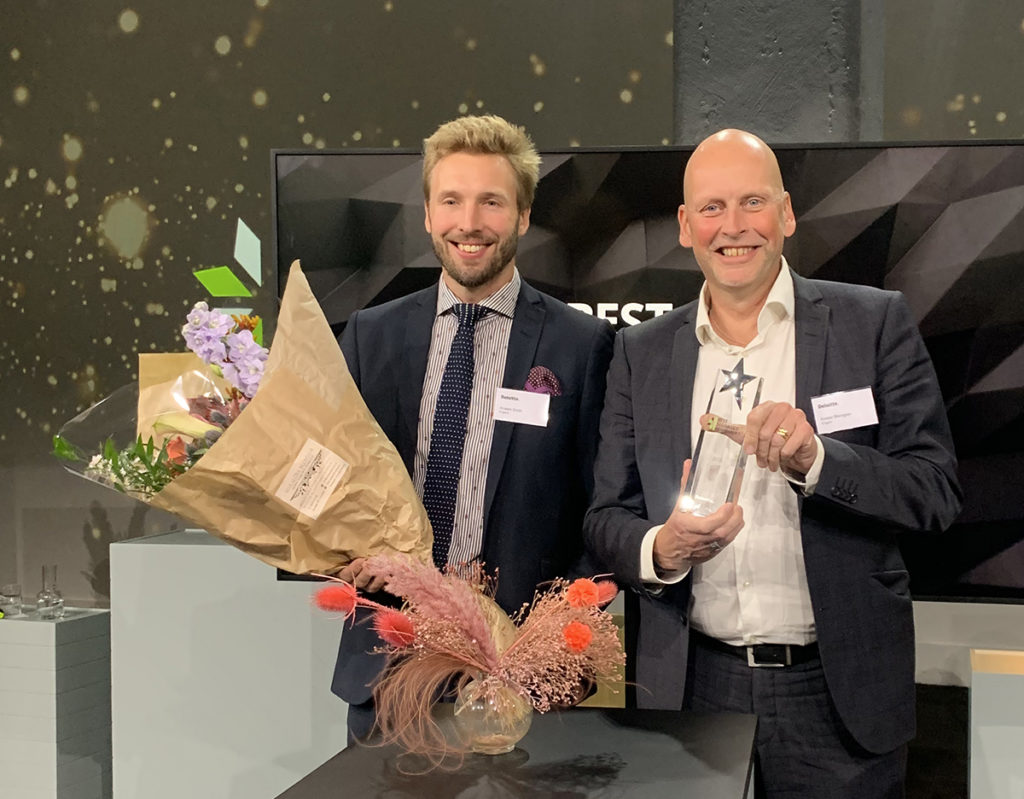 ENGCON has received the accolade of being one of Sweden's Best Managed Companies for the third year in a row.
The awards, presented by Deloitte in collaboration with Nasdaq, aim to highlight well-run private businesses that form an important part of the Swedish business community.
"This is a proof that we run the company in a serious and long-term way. It is with pride that we receive this award," said Krister Blomgren, CEO at Engcon.
"In addition to a serious and long-term business, we have always had our partners and customers at the centre of what we do and together with them we will continue to change the digging world, with our tiltrotator and other smart products."
Krister Blomgren and Engcon's area sales manager, Anders Smith, received the award at the Fotografiska (photographic museum) in Stockholm.