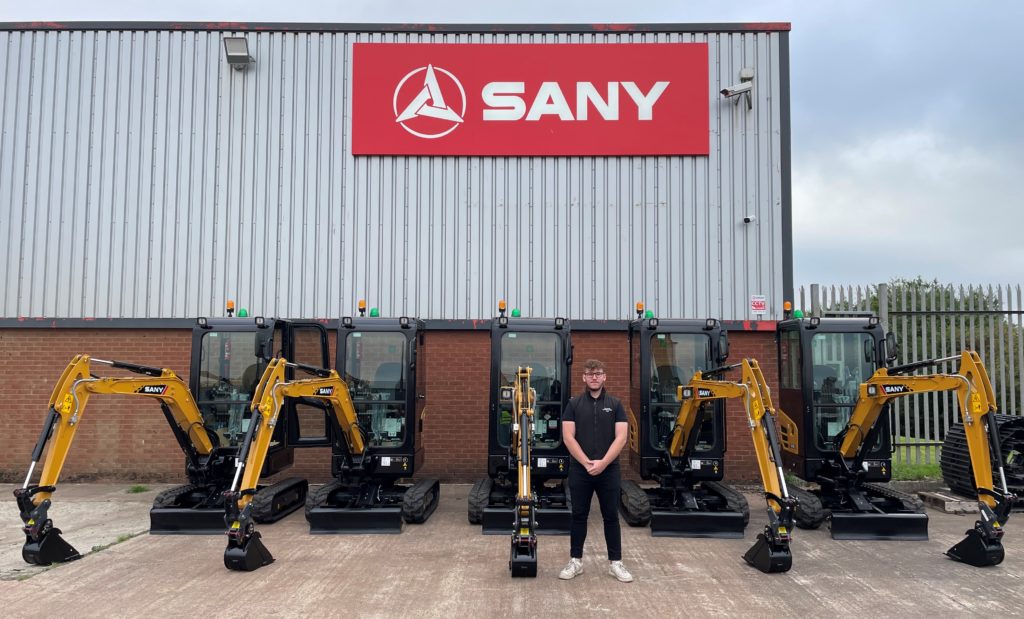 EDINBURGH-based Glenevin Construction has snapped up five new SANY SY18C mini excavators.
Founded in 2013 by Shaun Devlin, Glenevin specialises in utilities, civil engineering, traffic management and infrastructure works.
The new 1.8-tonne mini diggers were purchased through SANY Scotland and have been put straight to work on a utilities project in Glasgow.
"The SANY range of mini excavators are very tough and come with a high spec as standard," explained Stewart Smith, Scotland regional sales manager, SANY UK & Ireland. "We would like to thank the team at Glenevin for investing in these five SANY excavators and look forward to working with them moving forward."
Glenevin's Khyle Devlin added, "We were in the market for more excavators and contacted SANY when we heard they had plenty of machines in stock. After inspecting the machines we were happy with the build quality and the team at SANY Scotland were able to deliver the complete order very quickly."