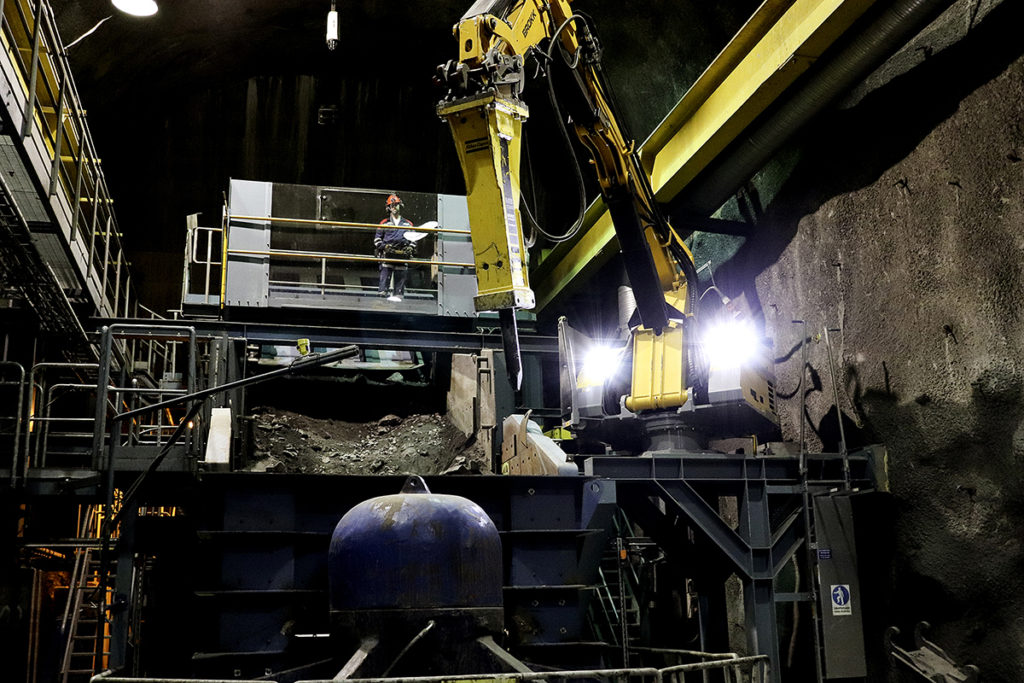 BROKK has announced the launch of the Brokk Pedestal Boom, described as a 'compact, stationary' breaker boom system for the mining and aggregates industry.
The manufacturer said the new machine range allows producers to apply the 'power and precision' of Brokk's demolition robots to primary breaking tasks that feed mobile crushers, jaw crushers, gyratory crushers and grizzlies.
It pairs Brokk's three-part arm system with 360-degree slewing. The unit can be operated with either the tethered remote or from a control room. Depending on network configuration, Brokk explained the machine can be manoeuvred from 6,500 feet away or longer, using video monitoring and operation.
Martin Krupicka, president and CEO of Brokk Group, said, "Brokk saw an opportunity to give our customers a better solution for breaking oversize rock in crushing and grizzly applications. We've developed technology that is powerful, compact, flexible and easy to install.
"The new Brokk Pedestal Boom provides a plug-and-play solution that is perfect for underground spaces with low headroom or other space constraints. We are leveraging our 45 years of experience and proven technology platforms to create a smart, safe and user-friendly solution."
Model sizes for the range include the Brokk 200, Brokk 300, Brokk 500 and the Brokk 900.