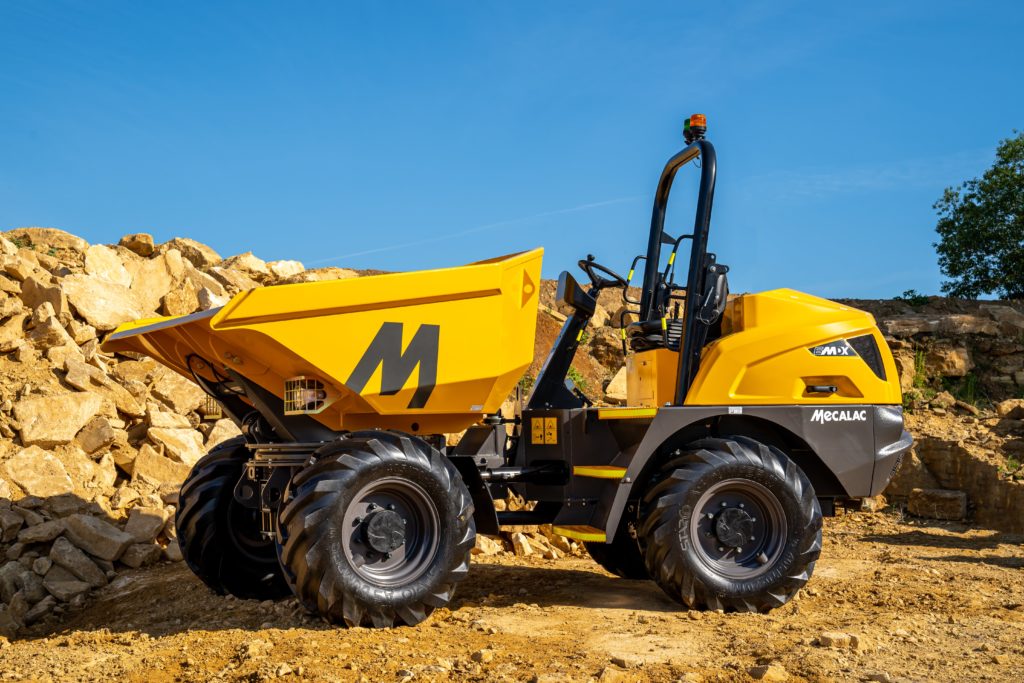 MECALAC has announced a series of 'major evolutions' to its site dumper portfolio.
The manufacturer revealed the move follows the success of its MDX range and the recent launch of its 3.5-tonne variant, the 3.5MDX.
The first change will see all new six-tonne 6MDX and nine-tonne 9MDX models fitted with optional hydrostatic transmission. The second concerns the availability of a ROPS (Roll-Over Protective Structure) foldable roll bar, making the cabin effectively optional.
Mecalac said the adoption of hydrostatic transmission replaces mechanical transmission with fixed gear ratios. This, the company claimed, ensures easier operation without the need to shift gear, as well as providing responsive dynamic braking. This is said to make operation easier and safer.
Hydrostatic transmission also helps improve operator comfort thanks to 'smooth and controllable' acceleration, Mecalac added. Removing the gear stick creates more space, while fewer parts mean less maintenance.
Both new models will be available with the option of either an integrated cab or new ROPS foldable roll bar. The structure is described as being easily foldable due to a handle and gas strut.
The 6MDX and 9MDX models can be fitted with the isolated MDX cab to minimise vibration and noise, while there is optional air-conditioning.