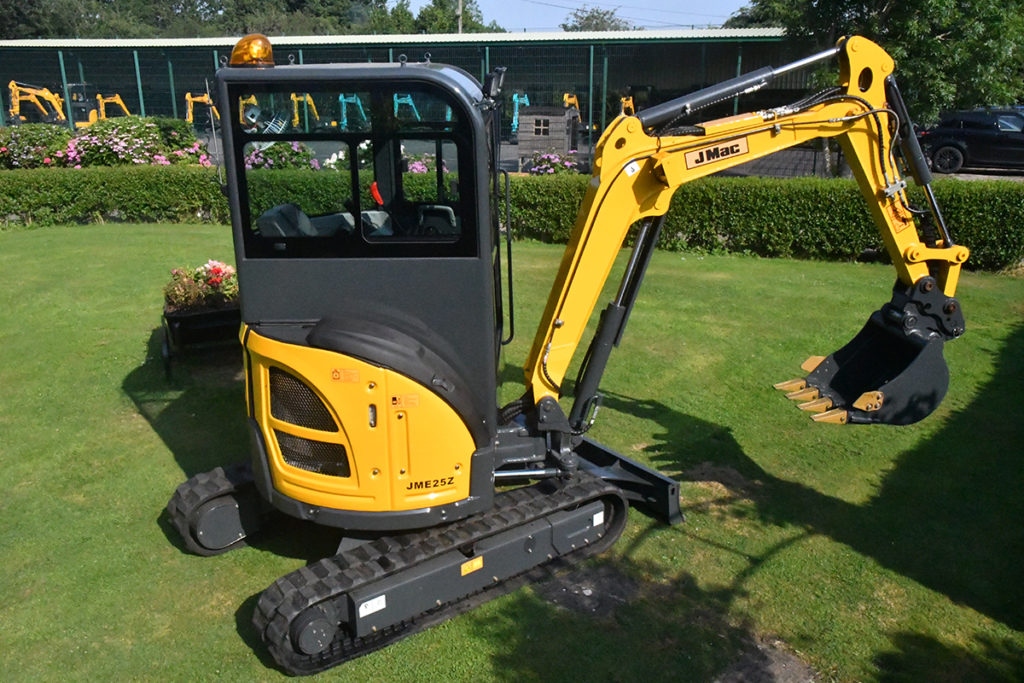 J MAC has revealed the business is continuing to add new models to its ever-expanding line-up and is currently looking for dealers to expand the West Midlands-based firm's UK and Ireland coverage.
The newest additions are two excavator models which have been built to their detailed specification. The JME 25Z is a 2.5-tonne tracked excavator with zero tail swing and is powered by a Stage V Yanmar 14.7 Kw. diesel engine.
The model comes complete with dozer blade, servo controls and hydraulically operated quick hitch with three buckets.
The other new arrival is the JME 28Z, a 2.8-tonne tracked excavator with the same standard specification as the JME 25Z but featuring a more powerful 15.2 Kw. Yanmar Stage V diesel engine. The machine has an increased flow hydraulic system, which J MAC explained makes it a faster machine for digging and when fitted with attachments.
Both machines, which are in stock now, boast an offset boom to assist when digging in confined spaces and adjacent to existing structures.