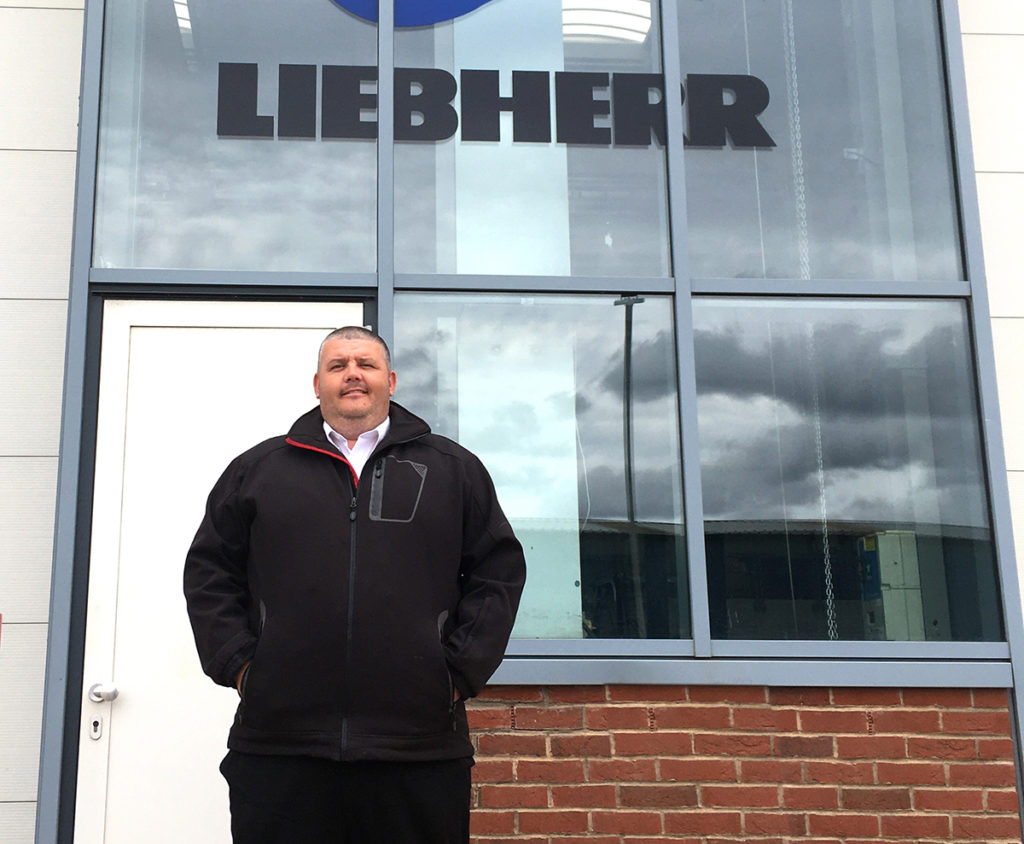 BRIAN McGrane is area sales manager for southern and central Scotland for Liebherr, where he is tasked with selling a full range of products from the global manufacturing giant's earthmoving equipment portfolio.
He's worked in the plant industry for 15 years and believes the Scottish conditions are ideally suited for Liebherr machines, which are renowned for high productivity, quality, and long lifecycles.
Brian recently told Project Plant about how he got his start in the sector, overcoming a lack of experience to be named sales manager of the year, and why he's so looking forward to getting back to exhibitions next year following the Covid-19 pandemic.
Q) WHAT'S YOUR BACKGROUND? HOW DID YOU BREAK INTO THE PLANT INDUSTRY?
A) When I left school in 1996 I started an HND in Mechatronics at Bell College in Hamilton but I left in my second year as all my friends were working and earning money and I was just a poor student. So, I joined the workforce and went to work in distribution for Christian Salvesen.
In 2006 I decided to make a change in career and went to work for Andert 1992 Ltd. They were the Scottish dealer for Doosan earthmoving equipment and took a chance on me. They gave me the opportunity to get into this great industry and I took to it like a duck to water; after all I was getting paid to talk to people!
Q) WHEN DID YOU JOIN LIEBHERR AND WHAT DOES YOUR CURRENT ROLE ENTAIL?
A) I joined Liebherr GB in 2010. My current role is area sales manager for southern and central Scotland, selling all Liebherr earthmoving products in that area including tracked and wheeled excavators, rail machines, dozers, tracked loaders, telehandlers, wheeled loaders, and material handling machines for waste, scrap, port and timber industries.
I also get involved with specialist projects now and again, looking to find solutions for my customers to help make their job more efficient and cost effective.
Q) HOW COMPETITIVE IS THE MARKET AT THE MOMENT AND HOW DO LIEBHERR MACHINES STAND OUT IN THAT ENVIRONMENT?
A) Very competitive. There are many manufacturers that offer good products; you can't beat a bit of friendly competition!
Where Liebherr come into our own is we are still a family-run, global company and hold the same family values that we have had since the company was founded.
All Liebherr machines are designed and built using the same attention to detail and provide: high productivity with low operating costs; excellent quality; and long, reliable life. Liebherr machines are built to last and keep earning you money year after year.
Liebherr machines are built using a lot of our own in-house components, therefore giving an excellent synergy to our machines.
Q) HOW IMPORTANT IS THE SCOTTISH MARKET TO THE OVERALL LIEBHERR BUSINESS?
A) The Scottish market is extremely important to Liebherr Great Britain and Liebherr International. We have some of the best customers in the world.
Our machines are well built for the Scottish conditions as we have such a diversified portfolio there are machines for every sector and terrain in Scotland.
Q) WHAT HAVE BEEN THE MOST MEMORABLE MOMENTS IN YOUR CAREER?
A) Starting at Liebherr. When I went for the interview, I was 32-years-old and only had four years' experience in the plant industry. I thought I had no chance of getting this job as I believed they would be looking for someone older with more experience. I still thought I was only 20 back then!
I more or less got offered the job at the first interview. Within the first few years I won sales manager of the year for the UK. That was a great achievement as we have some really good sales managers within the company.
Q) BEST ADVICE YOU'VE EVER RECEIVED?
A) Don't tell lies. If you don't know the answer to a question from the customer, tell them you will find out and get back to them.
If there is an issue speak to the customer straight away and more often than not you will come up with a solution together.
Q) HOW DID THE JOB CHANGE DURING THE PANDEMIC?
A) It was a difficult time for everyone; not being able to go out and meet customers face-to-face took a little bit of getting used to.
One of the positives that has come from it is that technology that is available nowadays made it easier to communicate with our customers and suppliers.
If it had happened 20 or 30 years ago, I don't know what we would have done.
Q) WITH SCOTPLANT RETURNING IN APRIL, HOW MUCH ARE YOU LOOKING FORWARD TO GETTING BACK OUT TO EXHIBITIONS AGAIN?
A) I can't wait. It is always an excellent opportunity for us to showcase our products and meet our customers in a more relaxed atmosphere.
I've been going to ScotPlant since 2006. It's not all rushed; you're able to spend a bit of time with customers. I've sold machines at ScotPlant and it's always been good.
This one I think will be even more special as it is the first one after the Covid-19 pandemic.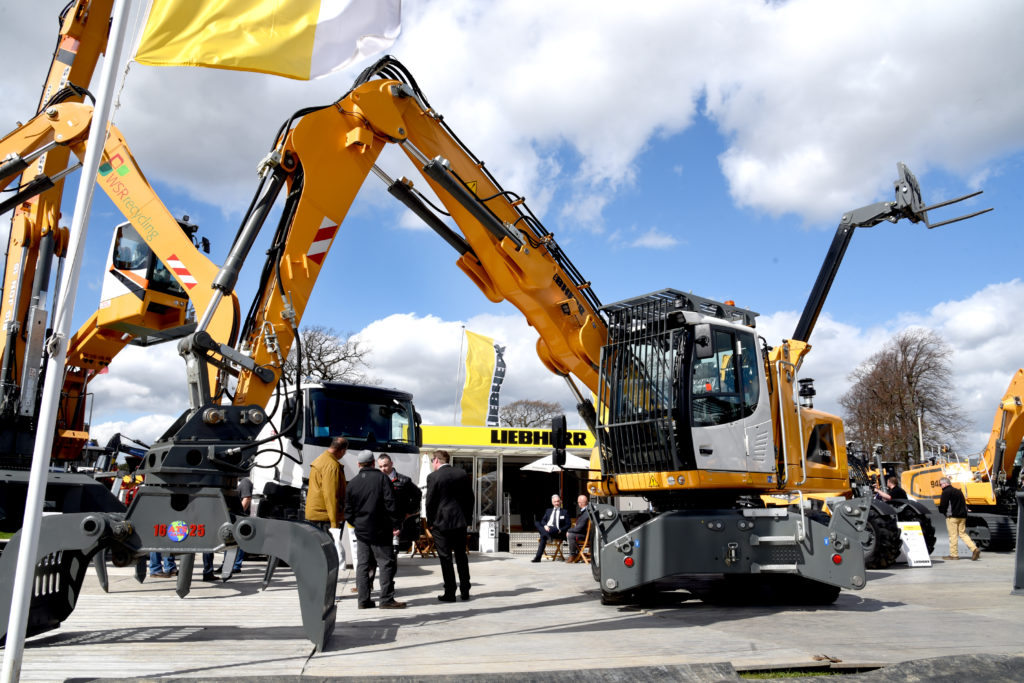 Q) ANY FUNNY ANECDOTES FROM YOUR CAREER?
A) Plenty, but nothing I could put to print!
Q) HOW DO YOU RELAX WHEN YOU'RE NOT WORKING?
A) I don't get much time to relax away from work as I am married and have three daughters, so there is always someone needing me to do something for them.
However, when there is a bit of 'me time', I like to watch football and go out for a nice meal and some drinks with family or friends.