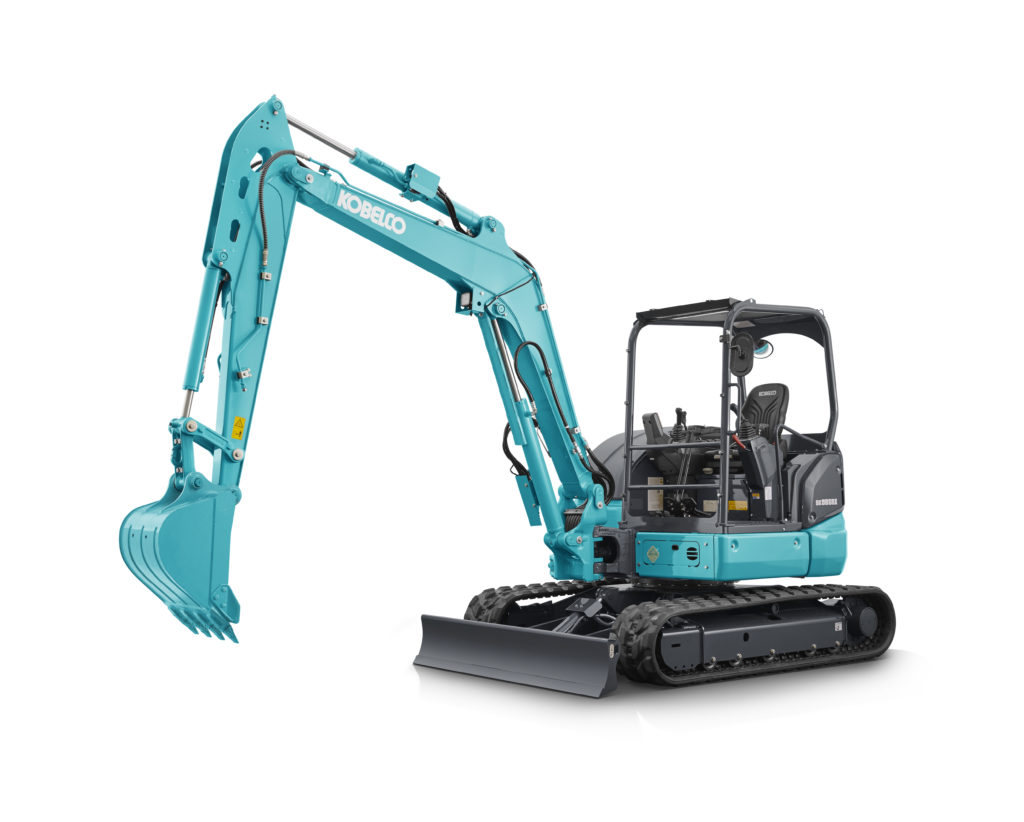 KOBELCO has announced the launch of its next generation SK50SRX-7 and SK58SRX-7 mini excavators.
The manufacturer explained the machines deliver 'increased performance and productivity' and follow Kobelco's Performance X design concept.
The new models are said to benefit from improved hydraulic performance when compared to the previous ones (SK45SRX-6E and SK55SRX-6E). Kobelco revealed that the new hydraulic system shortens the digging cycle time by up to 11% (SK58SRX-7) and this can be maintained without reducing speed, even with a heavy load or when travelling up a slope. The replacement of the travel motor and swivel joint has increased the travel and hill climbing speeds by up to 12% and 10% respectively (SK58SRX-7), Kobelco added.
Other benefits of the new hydraulic system are described as including smoother operation and improved levelling performance. The integrated flow pump system allows operators to harness extra output from the third pump, which otherwise powers the swing and dozer circuit. This additional output, Kobelco explained, is directed to the arm and boom for added power when digging.
Tadayoshi Aoki, product marketing technical manager, said, "Increasing demand for smaller machines means that mini excavators have become even more important to Kobelco's overall product line-up. Many of the features included in our new SK50/58SRX-7 mini excavators, such as the iNDr system, have been tried and tested in our heavier machines first, while customer feedback also played a vital role in the development of these new mini machines. The SK50/58SRX-7 truly represent a new generation in Kobelco Performance X design."