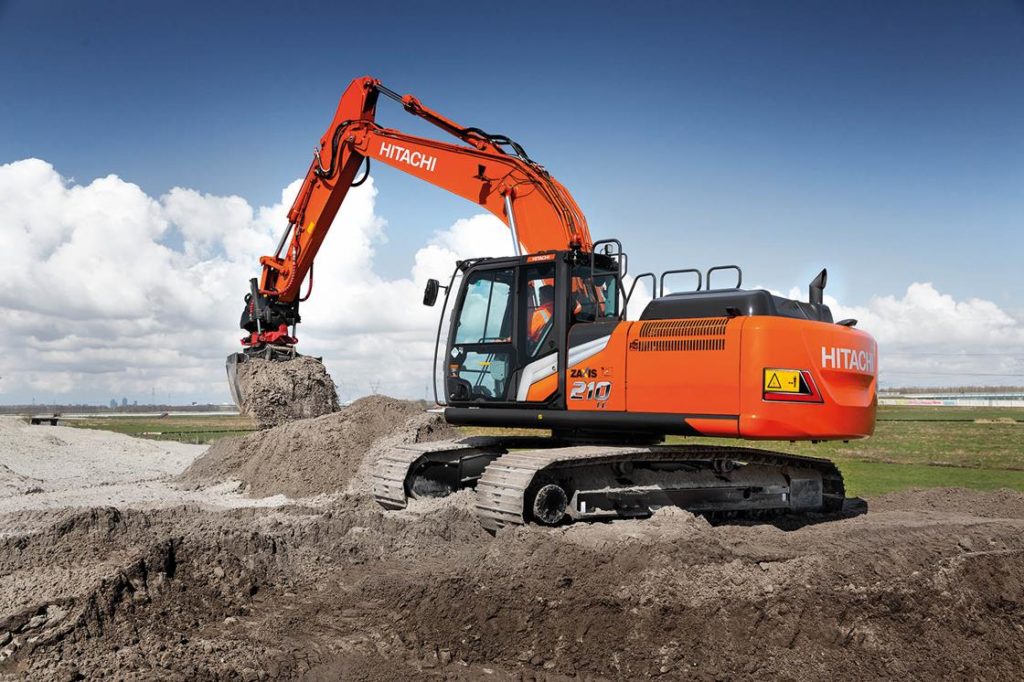 HITACHI has announced that owners and operators have been put 'at the heart' of the design for its latest Zaxis-7 medium excavators: the ZX210-7, ZX225US-7 and ZX225USR-7.
The new-look machines are said to deliver up to 11% less fuel consumption than the previous models. Hitachi added that its hydraulic system, the new TRIAS III, ensures a 'high level' of performance is achieved in every application.
Owners have been tipped to improve their profits by working on a wider range of projects thanks to the versatility of the Zaxis-7 excavators. A variety of specifications means the ZX210-7, ZX225US-7 and ZX225USR-7 can meet various requirements including mono and two-piece boom, and long (LC) and narrow (LCN) undercarriage options.
The ZX225US-7 boasts a short swing radius of 1,680mm, and optional dozer blade. Different attachments can be quickly changed using the attachment support system on the monitor.
Hitachi added that the cab has some of the lowest noise levels in the market and 16% less vibration (ZX210-7) than the previous generation. The cab of the ZX225US-7 and ZX225USR-7 has a 15cm wider door opening and an enlarged interior, with increased legroom.
Visibility is aided by the 270-degree bird's-eye view provided by the aerial angle camera system. In the ZX225US-7 and the ZX225USR-7, visibility has been further improved to the front – due to lowering of the sash bar – and to the left because of the relocation of the central pillar. There are also new LED lights and a windscreen wiper with increased sweeping area.
"We're excited to launch the latest Zaxis-7 medium excavators," said Hitachi Construction Machinery (Europe) NV product manager excavators, Wilbert Blom. "They have been designed and engineered to help operators and owners to create their vision. We want to empower our customers to take control of their world, not only with our products, but also our people, solutions and services."