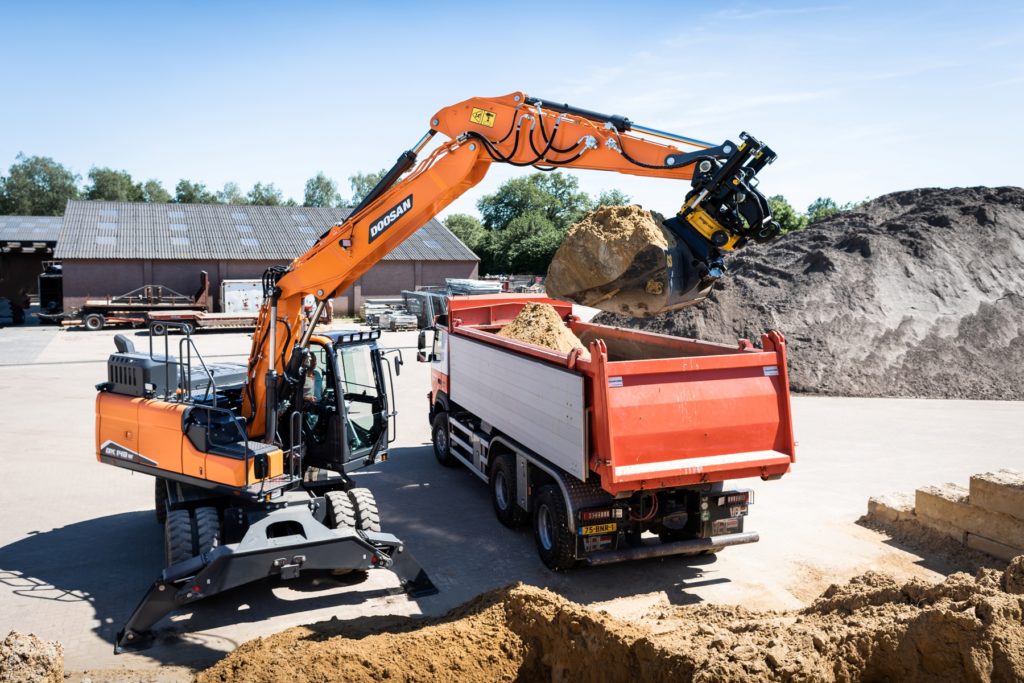 DOOSAN has announced the launch of two new Stage V wheeled excavators in the form of the DX140W-7 and DX160W-7 models.
The manufacturer said the new machines provide 'significantly higher performance' in every area when compared with the previous generation Stage IV offerings.
Features include the new Auto Digging Brake, as standard, which automatically holds the service brake in position when the vehicle stops without the driver having to step on the pedal. The driver can activate or deactivate the function by pressing the Auto Digging Brake button on the control panel. When the accelerator pedal is then pressed, the Auto Digging Brake function is released.
Joystick steering is a new option, as is the Load Isolation System (LIS), which mitigates the impact transmitted to the front of the machine when driving off road on uneven and tough terrain.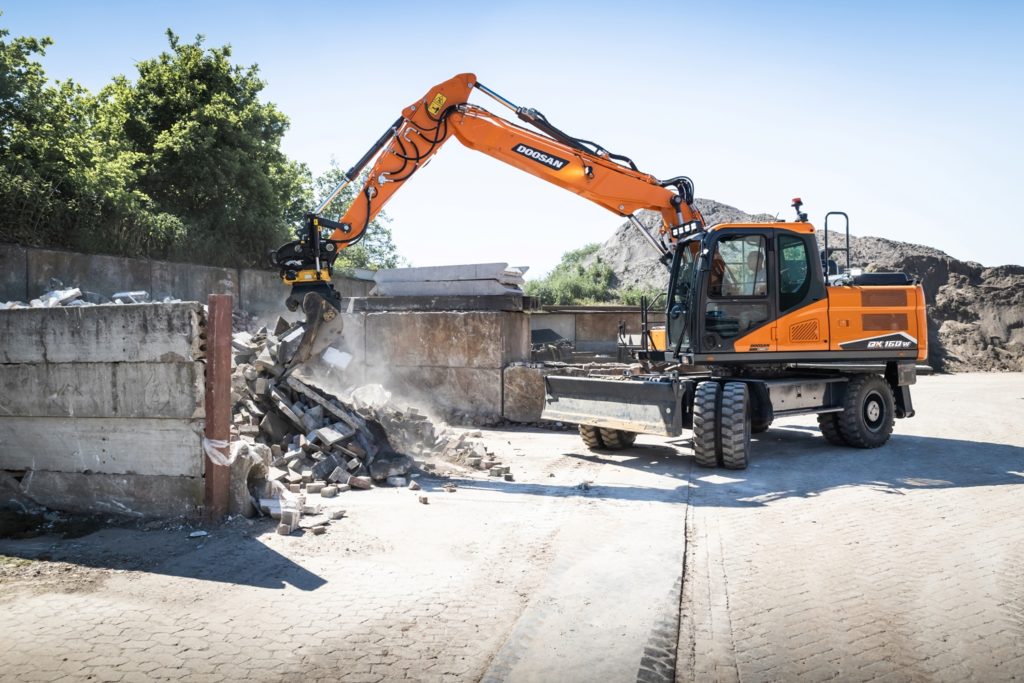 A new tiltrotator mode can be selected, while a standard new feature is the fine swing function which Doosan explained minimises the shaking that a lifted object undergoes at the start or stop of a swing movement with the excavator.
The cab features a 'deluxe' steering wheel with chrome plated spoke and logo. The steering column also has a new design including an 80 mm telescopic function, which allows the operator to bring the wheel closer to them. There is also a new tilting lever, providing a 15-degree tilt towards the operator, to increase visibility over the top of the steering wheel.
The DX140W-7 incorporates a heavier 2.5 tonne counterweight as standard, for both mono boom and articulated boom configurations. The DX160W-7 has a 2.5 tonne counterweight as standard, but can be equipped with an optional three tonne counterweight. This, Doosan added, contributes to the higher lifting and digging capacities in both models.
To accommodate the heavier counterweights, the DX140W-7 features the more heavy duty ZF3060 axle, also used on the DX160W-7.
Both machines have a new smart hydraulic system, which applies a smart hydraulic logic for optimal distribution of the hydraulic flow rate when both the arm and attachment are working simultaneously.
The excavators are powered by a Doosan DL06 diesel engine, providing 102 kW (137 HP) at 2000 RPM. The engine exceeds Stage V regulations without exhaust gas recirculation (EGR).