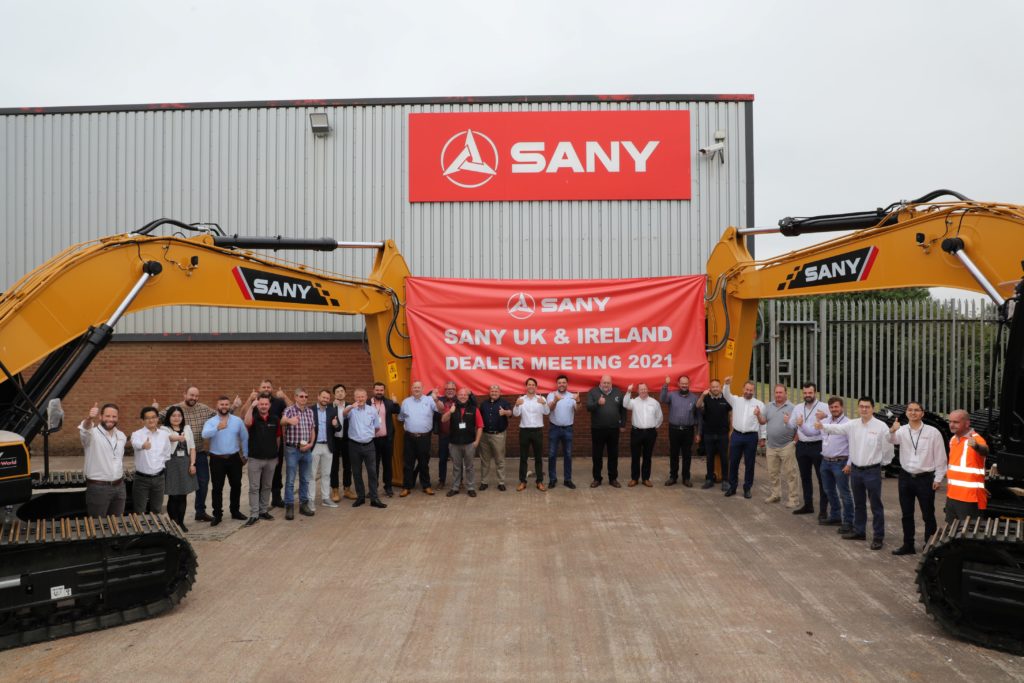 SANY UK & Ireland recently hosted the firm's first dealer conference at its new UK headquarters in Coatbridge, where those in attendance were told of the manufacturer's 'ambitious' plans for growth.
Dealers from across the UK and Ireland visited the depot to hear news regarding SANY's plans on further investment in people, places, products and processes.
Tony Thorpe, dealer development director, SANY UK & Ireland, said, "At the beginning of 2020, SANY decided to begin a new chapter in the UK by refocusing on a regional dealer strategy. Since then we've been working extremely hard to appoint first class dealers across the country.
"Our first dealer conference was the culmination of this hard work where we were able to get all the dealers together to share SANY's vision; building one strong team to push SANY products forward in the UK & Ireland."
SANY said the new dealer network throughout the UK and Ireland comprises experienced equipment suppliers with well established businesses within their regions, renowned for providing 'industry-leading' aftermarket support.