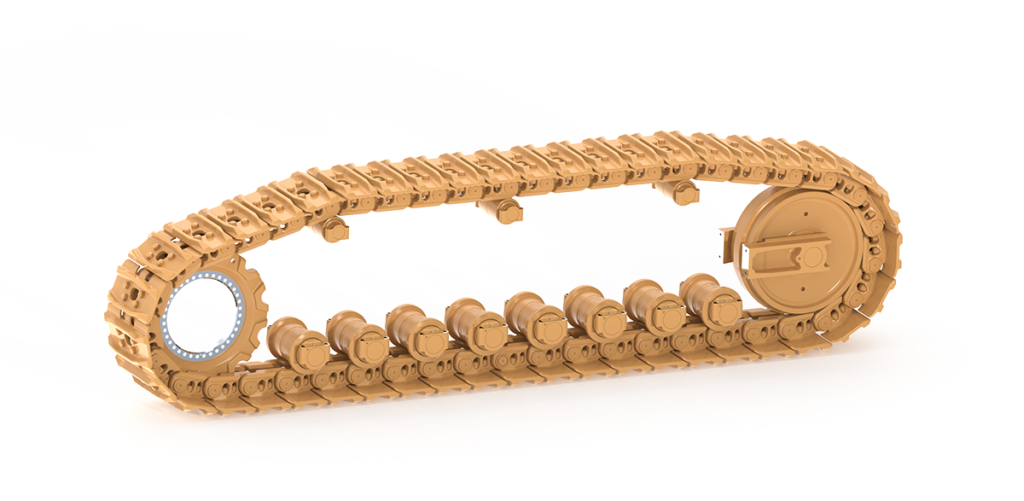 BERCO has announced the launch of its complete undercarriage replacement range for the Cat 6020B hydraulic mining shovel.
The Cat 6020B is a 230t excavator at the high end of the mining range. Berco explained that, depending on the abrasiveness of the soil, undercarriage components need to be replaced 'every 4-5 years'.
To meet demand, Berco is supplying a full range of undercarriage components which include the chain, bottom rollers, top rollers, drive sprocket and idlers with supports. Everything will be available from September onwards.
"These machines must be capable of working in harsh environments for 20-24 hours a day without stopping," said Diego Buffoni, head of aftermarket at Berco. "Because when the main excavator on a site is out of service, it has a direct knock-on effect on all of the secondary machines.
"We are particularly proud of this new range launch, which will offer a great business opportunity for our partner distributors worldwide. On top of Berco's acclaimed high quality which it provides, it also signifies the path we are on, which is to supply comprehensive and affordable solutions to all aftermarket customers."