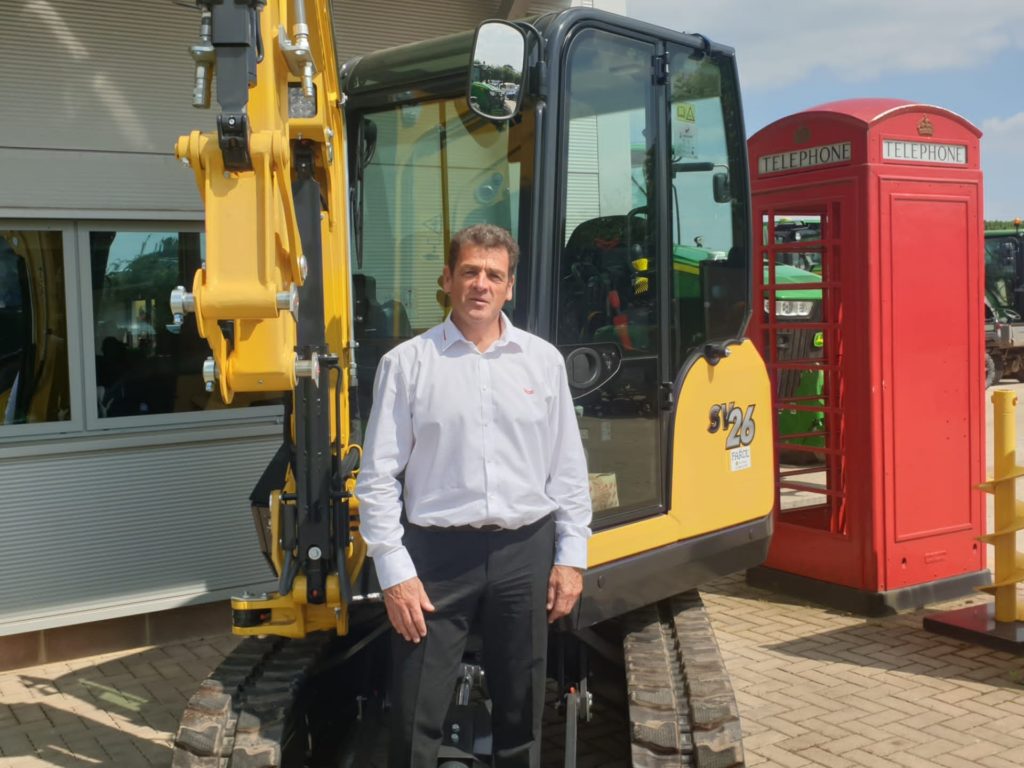 YANMAR Compact Equipment EMEA has announced the appointment of Anthony Kinder as UK area sales manager (north).
The manufacturer said that with 'significant expertise' in sales and account management, he will bring a 'new strategic approach' to the region.
Before joining Yanmar, Kinder was UK sales manager at Arden Equipment. His 25-year construction and plant hire career also includes stints at Nixon Plant Hire, Doosan, Bobcat, Ardent Hire Solutions and Ashtead Plant Hire.
His new role will see him tasked with exploring new market opportunities and expanding the brand's presence in the UK and Ireland. Yanmar added that Kinder will be working closely with his counterpart David Cockayne, UK area sales manager (south).
Anthony Kinder said, "It's an extremely exciting time to be joining the Yanmar team – a global powerhouse in compact equipment design and manufacture. Dedicated to innovation, Yanmar is a fantastic brand that has earned itself a global reputation for highly innovative equipment, delivering exceptional performance and unmatched productivity. Over the coming months, my key priority will be to support our dealers in England and Scotland – helping to further expand our market share."
Magnus Taljemark, regional director (northern Europe) at Yanmar Compact Equipment EMEA, added, "Anthony is a hugely valuable addition to the Yanmar team and we are thrilled to have him on board. His strategic approach will help to drive long-term growth and customer loyalty, increasing access to our market-leading compact equipment portfolio."