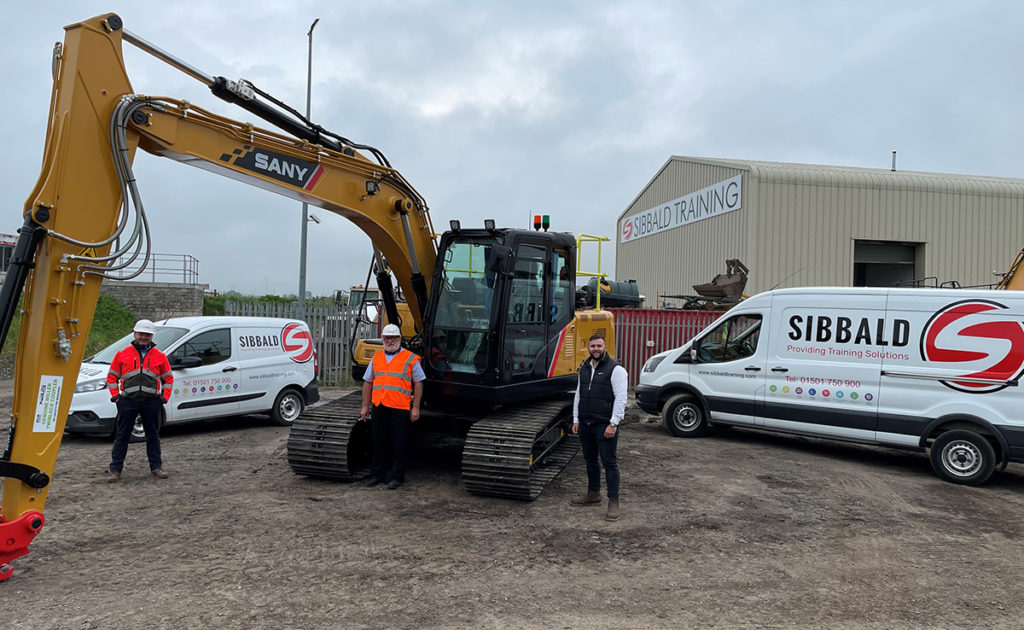 SIBBALD Training has added a new SANY SY135C excavator to its fleet of training machines.
The firm provides specialised training and assessments to a wide range of industry sectors including construction, civil engineering, utilities, emergency services, warehousing and logistics.
The digger was purchased through SANY's new direct sales and support route in Scotland and supplied with a Miller GTX quick coupler.
"We want to ensure our customers receive industry leading training and in order to do so we need to invest in new equipment which will be reliable and robust," said John Sibbald, MD of Sibbald Training. "There's an increasing population of SANY excavators in the Scottish market and after gathering positive feedback from other users, we felt it was the right choice for our business."
Stewart Smith, Scotland sales manager, SANY UK & Ireland, added, "I'd like to thank John and David Sibbald for their business and believe the SANY SY135C will be a great addition to the fleet. We are excited about having future operators learn on a SANY which will help us to show the marketplace how well built and powerful our excavators are."