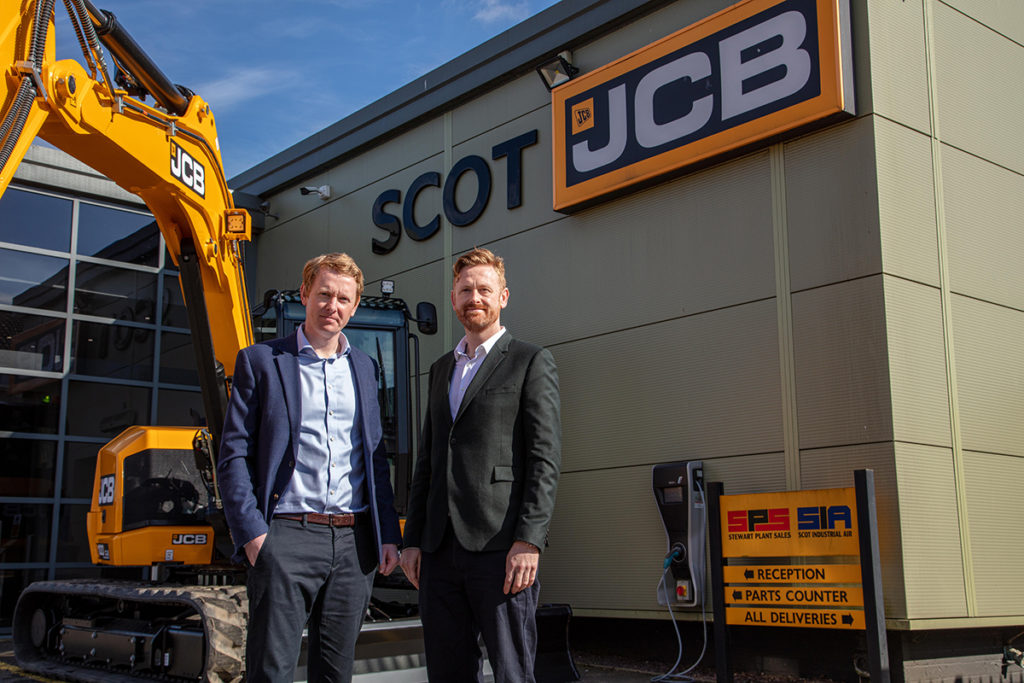 KELSO & Lothian Harvesters and A M Phillip Agritech have teamed up to form Scot Agri, a new agricultural brand within The Scot JCB Group.
Scot Agri will provide machinery sales, service and parts from JCB, Massey Ferguson, Valtra, HORSCH, Ktwo, Vicon and more across six depots in the north east of Scotland and two depots in the Scottish Borders.
The roll-out will continue to the current Scot JCB agricultural depots, which will be dual-branded with Scot Agri for agriculture products and Scot JCB for construction products.

Robin Bryant, joint MD at The Scot JCB Group, said, "The rebranding of Kelso & Lothian Harvesters and A M Phillip Agritech to Scot Agri unifies our agricultural companies under one brand while maintaining the same industry-leading service we have always provided."
The Scot JCB Group companies SPS (Stewart Plant Sales) and SIA (Scot Industrial Air) will also be getting a fresh look with updated logos to fit in with the new Scot JCB Group master brand.