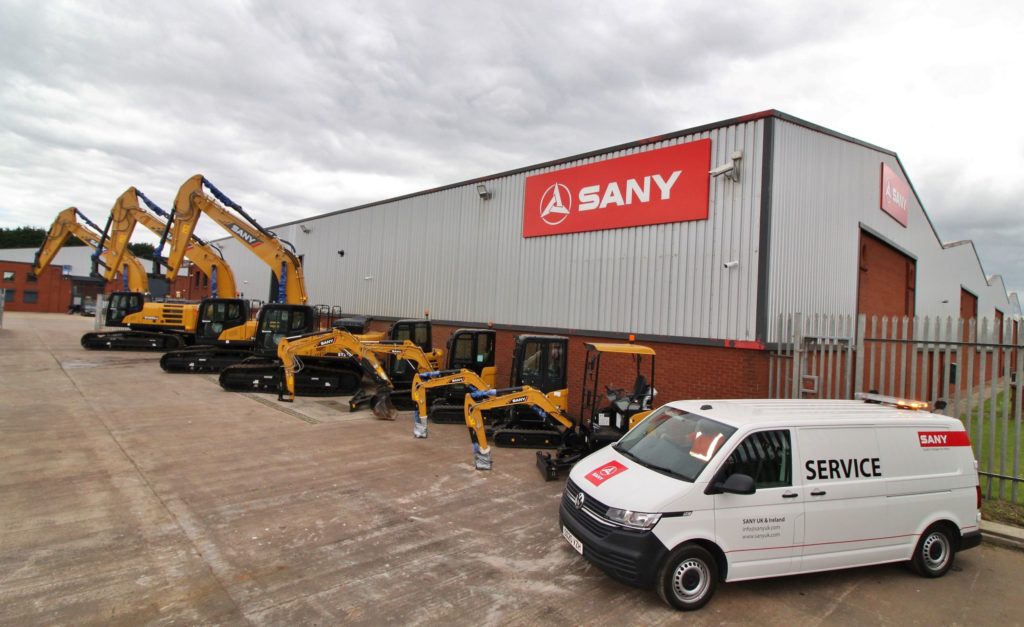 SANY has officially opened the manufacturer's first ever depot in the UK, with the new premises located in Coatbridge, North Lanarkshire.
The site will be home to SANY Scotland, the firm's direct sales and support route for the Scottish market.
The depot was officially opened by the SANY UK & Ireland team during a Live event on the company's Facebook page.
SANY revealed the 11,000 square feet building, which boasts a storage yard and parts warehouse, will primarily be used to stock and service excavators for direct sales customers in Scotland. The building will also serve as the HQ for SANY UK & Ireland, supporting the dealer network for the rest of the UK & Ireland with parts, technical support and product development specialists.
Simon Zhu, MD of SANY UK & Ireland, said, "UK & Ireland is a key strategic market for SANY and that's why we have established a UK company, built a team and developed a dealer network to ensure we are fully equipped to provide industry leading support for our excavators. The opening of our first depot is another major milestone and we will continue to invest as SANY is here for the long term."
Lyle Sibbald, general manager of SANY Scotland, added, "There's a growing population of SANY excavators in Scotland and this facility will allow us to provide customers with even greater levels of support. We've been working hard over the past few months preparing the depot and stocking the warehouse with thousands of parts to ensure we're ready for launching SANY Scotland."
More information about SANY's new depot and plans for Scotland will feature in the next issue of Project Plant magazine.